Fantasy Football Start/Sit Week 13: Start Trevor Lawrence, Garrett Wilson; Sit Aaron Rodgers, Miles Sanders
Credit:
Mike Carlson/Getty Images. Pictured: Trevor Lawrence
A number of shocking things have happened over the first 12 weeks of the season, and setting fantasy lineups might be a serious chore with the sheer number of injuries and befuddling situations.
Whether you're 12-0 and cruising toward the playoffs or playing to avoid a last-place punishment, stay diligent on the waiver wire, send trade offers and make savvy start/sit decisions. There's way too much football left to get complacent or give up.
As a gentle reminder, the Panthers and Cardinals are on bye in Week 13, meaning you will need to find replacements for D.J. Moore, D'Onta Foreman, Kyler Murray, DeAndre Hopkins, Marquise Brown and James Conner.
Below are some players at each position you should start in Week 13, as well as some players you should consider sitting based on matchups, injuries and trends.
Week 13 Start 'Em
Quarterback to Start
Deshaun Watson, Browns (at Texans)
Right out of the gate, Watson should be a top-10 play against the Texans, whose defense ranks 24th in pass DVOA (cue the revenge matchup!).
We have not seen Watson since Week 17 in 2020 as a member of the Texans. He missed the entire 2021 season amid legal troubles. Prior to that, he was the QB6 in 2020, QB2 in 2019 and QB5 in 2018 and was named to the Pro Bowl in each of those seasons.
In his most recent campaign, Watson finished as a top-10 quarterback in eight of 16 starts. Even taking into consideration the "rust" factor, he should be a locked-in starter.
Trevor Lawrence, Jaguars (at Lions)
It may surprise you to know that Lawrence has finished as a top-12 quarterback in his last three games and five of his last six. He handled a fairly strong Baltimore pass defense quite well last week and completed 29-of-37 attempts for 321 yards, three props/anytime-touchdown-scorer">touchdowns and two interceptions, leading the team to a massive, upset win.
I love Lawrence this week in a much easier matchup against the Lions, whose defense ranks 19th in pass DVOA and has allowed the most fantasy points to quarterbacks this year. I expect the hot streak to continue and for Lawrence to finish as a mid-tier QB1 in Week 13.
Wide Receivers to Start
Garrett Wilson, Jets (at Vikings)
After just one Mike White start, I already have cautious optimism about the Jets moving forward. White shined in his season debut against the Bears and spread the ball around to 10 different pass-catchers. Wilson stood out, however, and caught 5-of-8 targets for 95 yards and a pair of touchdowns, finishing as the WR2 in half-PPR scoring (his third top-15 finish in four games).
Wilson was one of my favorite prospects in last year's draft and has been hampered significantly by poor quarterback play from Zach Wilson. I like his chances to finish as a WR2 or better this week in Minnesota: The Vikings' defense ranks 27th in pass DVOA and has allowed the fifth-most fantasy points to wide receivers this year.
Brandon Aiyuk, 49ers (vs. Dolphins)
Aiyuk had a quieter day for fantasy in the 49ers' Week 12 shutout victory over the Saints. He caught five of a team-high eight targets for 65 yards and finished as the WR38 in half-PPR.
As long as Aiyuk's target share remains high, I feel confident starting him as a WR3 in most matchups. He could definitely flirt with WR2 numbers this week against the Dolphins, whose defense ranks 25th in pass DVOA.
George Pickens, Steelers (at Ravens)
Pickens is the WR12 in half-PPR since the Steelers' Week 9 bye. Unfortunately, he is still vying for targets and snaps with Diontae Johnson, who has yet to find the end zone or finish as a WR2 or better all year.
The good news is that Pickens has a fantastic matchup this week against the Falcons, who rank bottom four in pass defense DVOA and have allowed the third-most fantasy points per game to wide receivers. He has home run potential in Week 13 and should be considered a high-upside WR3/flex.
Joshua Palmer, Chargers (at Raiders)
Palmer was a bit of a disappointment last week despite Mike Williams' absence. He caught 5-of-7 targets for 56 yards and finished as the WR47 in half PPR. In Weeks 9 and 11, however, Palmer tallied a combined 20 targets for 16 catches, 212 yards and two touchdowns.
He has the matchup of all matchups this week against the Raiders, who rank dead last in pass DVOA. I expect a nice bounce-back game in Week 13 and Palmer should be regarded as a WR3/flex with upside in this contest.
Running Backs to Start
Dameon Pierce, Texans (vs. Browns)
Pierce has had two rough games in a row, averaging an abysmal 1.07 yards per carry in that span. I will say the Miami game got out of hand so fast that Houston really did not have an opportunity to establish any semblance of a run game. Pierce tallied five carries for eight yards in the contest and was the RB55 in half-PPR scoring.
I believe that Pierce can turn things around in a dreamy matchup this week against the Browns, whose defense ranks 31st in rush DVOA and third-worst in fantasy points allowed to running backs. Pierce should finish as a RB2 or better in Week 13.
Jamaal Williams, Lions (vs. Jaguars)
Williams had yet another good game as the Lions' No. 1 in Week 12 against the Bills. He rushed 18 times for 66 yards and a touchdown and finished as the RB28 in half-PPR. D'Andre Swift was barely involved on the ground and rushed five times for 19 yards. Swift did see more action through the air and caught 4-of-8 for 24 yards, finishing as the RB35.
This was the fourth week in a row that Williams out-snapped Swift, who may or may not be 100% healthy after missing three games earlier this year. Williams is the clear alpha for now and should produce even more than last week with a much easier opponent in the Jaguars on deck. Consider Williams a RB2 based on opportunity and matchup.
Isiah Pacheco, Chiefs (at Bengals)
Pacheco appeared to have solidified his role as the Chiefs' RB1 in Week 12 against the Rams. He saw a season-high 22 attempts for 69 yards and a touchdown and caught a pass for 17 yards, finishing as the RB16 in half-PPR scoring.
This was Pacheco's third game in a row with at least 15 carries. The Chiefs' signing of Melvin Gordon III may complicate things down the road, though I doubt Gordon will be a major factor right out of the gate. Pacheco should be regarded as a RB3 with RB2 upside against the Bengals' middle-of-the-road run defense in Week 13.
Gus Edwards, Ravens (vs. Broncos)
Edwards is a matchup-dependent player. He shined in Week 12 against the Jaguars and rushed 16 times for 52 yards and a touchdown. He finished as the RB31 in half-PPR scoring.
The Ravens should control time of possession in this game as 8.5-point favorites, and while the Broncos are extremely tough against the pass, they are middle-of-the-road against the run. Baltimore should be able to coast on cruise control, from which Edwards should benefit.
Tight Ends to Start
Foster Moreau, Raiders (vs. Chargers) 
Moreau is a frequent fixture in this article. He capitalized on a nice matchup in Seattle last week and caught 3-of-7 targets for 33 yards and a touchdown, finishing as the TE9 in half-PPR.
Over the last three weeks, Moreau is the TE7 while subbing in for an injured Darren Waller. He should have another opportunity to finish top 12 this week against the Chargers, who have allowed the 10th-most fantasy points to tight ends.
Cole Kmet, Bears (vs. Packers)
Kmet struggled last week, as did the entire Bears offense without Justin Fields. He caught 3-of-6 targets for 27 yards against a stingy Jets team and was the TE24 in half-PPR scoring.
Kmet's value hinges entirely on Fields being healthy, so Fields practicing in full is great news for the young tight end. While Green Bay isn't exactly a pushover defensively, they were were lit up by Dalton Schultz and Austin Hooper in Weeks 10 and 11 and allowed six touchdowns to tight ends in a five-game span. Kmet should be considered a fringe-TE1, especially with more targets to go around without Darnell Mooney.
Defense to Start
Seahawks D/ST (at Rams)
I know this sounds insane, but the Seahawks defense is not a bad play this week. They are facing the Rams this week, who are averaging one interception per game and have recorded the fourth-most total giveaways this year (tied with the Packers and Patriots). The Rams are a dreamy fantasy matchup, especially with John Wolford getting the start once again.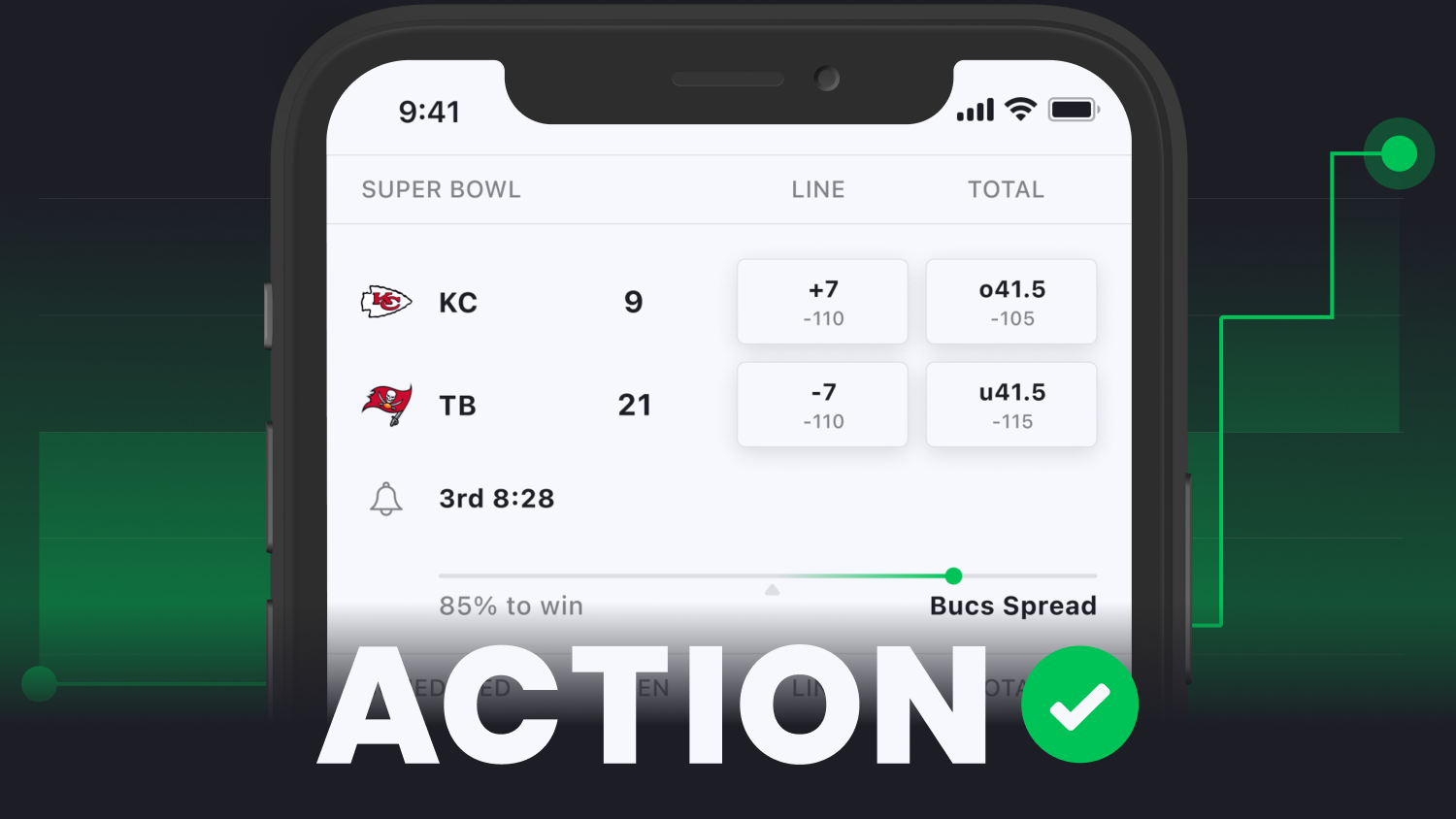 The must-have app for NFL bettors


Free picks from proven pros

Live win probabilities for your bets
Week 13 Sit 'Em
Quarterback to Sit
Kirk Cousins, Vikings (vs. Jets)
Cousins excelled in a very tough Thanksgiving matchup against the Patriots. He completed 30-of-37 attempts for 299 yards, three touchdowns and one interception and finished as the QB9 for the week. He struggled in the week prior against the Cowboys and completed just 12-of-23 for 105 yards, finishing as the QB29 somehow with four teams on bye.
Overall this year, Cousins is right on the cusp of the QB1 tier and has finished top-12 six times in 11 starts. However, I am wary of rolling him out this week against the Jets, whose defense ranks top-5 in pass DVOA and has allowed the seventh-fewest fantasy points to quarterbacks this year. He is a risky, borderline QB1 with bust potential in this difficult matchup.
Aaron Rodgers, Packers (at Bears)
Rodgers probably wishes he could have a mulligan on this season. He has struggled significantly and has been dealing with a thumb injury for weeks. To make matters worse, he exited last week's game with a rib injury and was replaced by Jordan Love, who actually looked decent.
Rodgers is expected to play this week in what should be a mouthwatering matchup against the Bears. He was mediocre in Week 2 when these two teams first met and completed 19-of-25 attempts for 234 yards, two touchdowns and zero interception, finishing as the QB17 for the week.
Even taking into account the matchup, I cannot stomach starting Rodgers, who now has Love nipping at his heels, as anything more than a QB2 at this time.
Wide Receivers to Sit
Michael Pittman Jr., Colts (at Cowboys)
Pittman has largely been a disappointment for fantasy purposes. He was drafted as a borderline WR1 coming off of a strong rookie campaign, but has only finished inside the top-12 twice.
In fairness, Pittman has been better lately and benefits greatly from Matt Ryan returning. He is coming off of his best game since Week 6 against the Jaguars. He caught 7-of-11 targets for 61 yards and a touchdown and finished as the WR14 in half-PPR scoring against a soft Pittsburgh defense. This week, he has a matchup on the other end of the spectrum as the Colts take on the Cowboys, who rank No. 1 in pass DVOA. Pittman is a risky WR2/3 in this tough Week 13 contest.
Adam Thielen, Vikings (vs. Jets)
Thielen is coming off of his best game of the season. He overcame a tough Patriots defense and caught 9-of-10 targets for 61 yards and a touchdown, finishing as the WR13 in half-PPR.
Thielen has been up-and-down this season, however, and caught just 2-of-3 for 25 yards in the week prior against the Cowboys. He and Cousins are risky plays this week against the Jets, who rank No. 5 in pass DVOA and have allowed the second-fewest fantasy points to wide receivers this year.
Treylon Burks, Titans (at Eagles)
Burks came back down to earth after his Week 11 breakout against the Packers. Last week, he caught 4-of-6 targets for 70 yards against the Bengals and finished as the WR39 in half-PPR.
Week 11 was Burks' only game this year with double-digit fantasy points. I would temper expectations this week in Philadelphia, whose defense ranks No. 2 in pass DVOA and has allowed the ninth-fewest fantasy points to wide receivers this year. Burks should be considered a low-end WR3/flex option in this difficult Week 13 matchup.
Diontae Johnson, Steelers (at Falcons)
Johnson is great if you need between 7 and 9 fantasy points week in and week out. He has struggled in spite of a healthy target share and is very much competing with the rookie Pickens. In Week 12, Johnson caught 5-of-8 targets for 49 yards and finished as the WR56 in half-PPR, while Pickens did slightly better with three catches for 57 yards.
This is a fantastic matchup on paper against Atlanta's bottom four pass defense according to DVOA. I just have trouble trusting any wide receiver who has not finished as a WR2 or better all year.
Running Backs to Sit
Miles Sanders, Eagles (vs. Titans)
To say that Sanders capitalized on a soft matchup in Week 12 would be an understatement. He ravaged the Packers' swiss cheese run defense and rushed 21 times for 143 yards and two touchdowns, finishing as the RB2 in half-PPR.
It's going to be difficult mentally to bench a player coming off of such a strong game, but he faces an opponent on the literal opposite end of the spectrum. The Packers rank 32nd in rush DVOA, while the Titans rank No. 1. Tennesee is allowing the fourth-fewest fantasy points to running backs this year and may be worth avoiding in your crucial Week 13 showdowns.
Jeff Wilson Jr., Dolphins (at 49ers)
Wilson has been phenomenal over the last three games thanks to some very nice matchups and is the fantasy RB10 on a per-game basis. He rushed 13 times for 39 yards and a touchdown against the Texans and was the RB25 for the week. He did see an increased workload with Raheem Mostert sidelined, however.
Mostert is trending towards returning just in time for this duo's revenge matchup against the 49ers. If he plays, Wilson will be difficult to trust opposite San Francisco's No. 2-ranked run defense, according to DVOA. The 49ers are allowing the fewest fantasy points to running backs this year and could render both Wilson and Mostert un-startable this week.
Latavius Murray, Broncos (at Ravens)
Murray is coming off of his first game without Gordon or Chase Edmonds. He rushed 13 times for 92 yards and was the RB30 in half-PPR scoring against the Panthers. This was his second game in a row with double-digit carries and he saw 49 snaps, while no other running back saw more than six.
Murray is the lead back on an offense that does not exactly spark joy and I sincerely doubt Wilson will put the Broncos in a run-friendly game script. The Ravens rank top-7 against fantasy running backs and top-9 in rush DVOA. Murray is a low-upside RB3 in Week 12.
Cam Akers, Rams (vs. Seahawks)
What a rollercoaster this season has been. Entering the year, Akers was expected to be the Rams' workhorse back — a position they have struggled with since the Todd Gurley era.
For a few weeks, it seemed as though Akers would never play another snap for the Rams amid tension with the Los Angeles' coaching staff. The trade deadline came and went, however, though he has been underwhelming all season, even with Darrell Henderson Jr. out of the picture.
Akers logged just eight carries for 37 yards in Week 12 in Kansas City and was the RB53. He was out-snapped by rookie Kyren Williams by a count of 38 to 16. Williams was also utilized in the passing game and would be my preferred back moving forward. Even in this favorable matchup against the Seahawks' porous defense, Akers falls short of the RB3 conversation.
Tight End to Sit
Hayden Hurst, Bengals (vs. Chiefs)
Hurst saw a season-high nine targets last week in a soft matchup against the Titans. He caught six passes for 57 yards (also a season-high) and was the TE12 for the week in half-PPR scoring.
Hurst's targets were inflated with star wideout Ja'Marr Chase sidelined. Chase is expected to return this week, which will bump Hurst out of the top-12 conversation, even against the Chiefs' defense.
Juwan Johnson, Saints (at Buccaneers)
Johnson looked super solid for about five weeks. In Weeks 7 through 11, he was the TE3 in half-PPR scoring behind only Travis Kelce and Cole Kmet. He came crashing back down to earth in Week 12, however, and laid a goose egg against the 49ers.
Johnson could definitely struggle once again versus Tampa Bay's No. 6-ranked pass defense, according to DVOA. He should pop up on the fantasy radar once again after the Saints' Week 14 bye against the Falcons and Browns.
Defense to Sit
Broncos D/ST (at Ravens)
The Broncos have an excellent NFL defense. They have allowed the fourth-fewest offensive points per game (17.6) and third-fewest yards per game (306.4), but have not really been fantasy relevant outside of two games earlier this year. They aren't recording takeaways or many sacks and were a complete dud against a hapless Carolina team last week. I do not expect them to fare any better against a far superior Ravens' offense in Week 13.
How would you rate this article?
This site contains commercial content. We may be compensated for the links provided on this page. The content on this page is for informational purposes only. Action Network makes no representation or warranty as to the accuracy of the information given or the outcome of any game or event.