LIVE
Colorado Sports Betting
CO Online Sportsbook Mobile Apps 2021

Colorado became the 19th state to legalize sports betting, but it might have the best situation of any new legal state for bettors. Colorado has full online sports betting on sites and apps, plus a low barrier to entry for operators, which is creating healthy operator competition that will benefit consumers. Here's what you need to know about Colorado sports betting.
Colorado Sports Betting Key Takeaways
| | |
| --- | --- |
| Is online sports betting legal in Colorado? | Yes |
| When did online sports betting become legal in Colorado? | May 2020 |
| What are the eligibility requirements for mobile betting? | You must be 21 years of age and physically in Colorado (verifiable by your mobile device's geolocation tech, or a downloadable desktop plugin) to place bets once the state goes live. |
| What online sportsbooks are available in Colorado? | DraftKings, BetMGM, PointsBet, FanDuel, theScore Bet, Betfred, BetRivers, William Hill, FOXBet and WynnBET. |
| What sports can you bet on in Colorado? | No sports are off-limits (relative to other legal U.S. markets). The only bet type that's not allowed is college player props. |
Colorado Sportsbook Offers
Available Bonuses & Promos
Here are the top online sportsbooks live in Colorado right now, along with their bonus offers:
DraftKings

DraftKings Bonus: No promo code is required at DraftKings. Click this link and you'll automatically be eligible to accept DK's $1,000 sign-up bonus for new customers.

Score: 9.8/10. See our DraftKings review.
BetMGM

BetMGM Bonus: BetMGM's new-customer offer is simple: You get a 100% deposit match up to $600. And the deposit match is INSTANT, meaning if you deposit $600 in cash, you'll immediately have another $600 in bonus funds deposited into your account. You then have seven days to use the bonus funds on another bet.

Score: 9.8/10. See our BetMGM review.
PointsBet

PointsBet Bonus: "Points Betting" is a unique way of betting that only PointsBet offers. This high-risk/high-reward style is always there if you're feeling extra confident about a certain bet. Perhaps the most enticing feature, though, is the ability to sync bets to the Action app via BetSync. BetSync is a way bettors can track all of their wagers without having to manually enter them into the Action app.

Score: 9.7/10. See our PointsBet review
FanDuel

FanDuel Bonus: FanDuel Sportsbook Promo Code & Bonus Offer. FanDuel does not require new customers to use a promo code. Just click this link to qualify for a $500 risk-free bet. FanDuel will basically free-roll your first bet, up to $500. If your first bet is $10 and it loses, you'll get $10 in bet credits. If it's $100 and it loses, you'll get $100 in bet credits.

Score: 9.5/10. See our FanDuel review.
theScore Bet

Score: 9.4/10. See our theScore Bet review.
BetRivers

BetRivers Bonus: Clicking this link and using the promo code 250MATCH unlocks a 100% deposit match up to $250. This means that your deposit will be matched dollar-for-dollar in the form of bonus funds. The best part is that you get your bonus bets right away, so if you deposit $250, you'll have $500 to work with from the start. This bonus is only subject to a 1x rollover, meaning once you put those $250 in bonuses into play, the winnings will be transferred to your cash balance, which you can withdraw.

Score: 9.1/10. See our BetRivers review.
Betfred

Score: 9/10. See our Betfred review.
Sports Illustrated Sportsbook

It is almost a certainty that Sports Illustrated rolls out a welcome offer for those joining the new online sportsbook. Although we won't know exactly what the offer is until it becomes available, here are the basics of the book's potential options:

Risk-free bet

Deposit-matching bonus

Free Bet
Colorado Highlights
PointsBet Sportsbook Officially Launches Online Betting in Colorado
PointsBet launched its Colorado sportsbook Wednesday, bringing statewide online sports betting to its adopted home state. The Australian-based sportsbook, which announced it would open its U.S. headquarters in Denver in 2019, has aggressively invested in the Colorado market, striking betting partnership deals with the NBA's Denver Nuggets and NHL's Colorado Avalanche.
Coloradans Vote on Amendment 77 Regarding State Gaming Rules
Colorado voters will cast a vote on Amendment 77, aka the Allow Voters in Central City, Black Hawk and Cripple Creek to Expand Game Types and Single Bets Initiative. If it passes, the $100 state bet limit will be lifted and casinos will be able to add new games in addition to poker, blackjack, slot machines, craps, and roulette.
Colorado Rockies Announce Sports Betting Partnership with DraftKings
The Colorado Rockies became the state's first professional sports team to enter into a sports betting partnership by agreeing to a deal with sportsbook operator DraftKings. DraftKings will get the rights to Rockies trademarks and logos along with branding rights in the stadium.
William Hill and Betfred Launch New Sportsbooks in Colorado
As the new NFL season kicked off, William Hill and Betfred USA Sports became the 13th and 14th sportsbooks operating in Colorado. William Hill is America's leading sportsbook operator, and Colorado is its fifth state of operation. This is only the second state of operation for Betfred.
University of Colorado Announces a Deal with PointsBet
The University of Colorado made waves by announcing a five-year agreement with the Australian sportsbook, PointsBet, which will be headquartered in Denver. This was a shocking departure for the NCAA, which has traditionally strayed far from sports betting.
Pro Teams to Bet on in CO
How to Bet in Colorado, Legal Sportbooks & Betting Options
How Colorado Sports Betting Compares
We took a look at Colorado's sports betting bill — mobile availability, sportsbook options, available markets and more. Here's how the state lines up vs. the U.S.
Colorado's Sports Betting Legalization Process
In November 2019, Coloradans voted to legalize sports betting within the Centennial State. The Colorado bill's unique feature was an environmental angle: Proposition DD coupled sports betting legalization with a 10% sports gambling tax to support the state's water conservation initiatives.
Despite state leadership and environmental advocates' confidence in the bill, it passed at a tighter margin than anticipated at 51.41% to 48.59%. Still, a win is a win for bettors in Colorado. Sportsbooks officially started accepting bets in Colorado on May 1, 2020, with DraftKings, FanDuel, BetMGM and BetRivers leading the way — although the much-anticipated launch happened without major sports or casinos open and no major sports live due to the pandemic.
Sports betting is legal at Colorado's physical casinos in Central City, Black Hawk and Cripple Creek; the latter two are close to big cities in Denver and Colorado Springs, respectively.
Like many states, Colorado's economy needs financial mending from COVID-19 setbacks. Sports betting looks to be a route Colorado can lean into, particularly as a major sports resume, to recover.
In the meantime, the Division of Gaming licensing office has adapted processes to enable licensing services for prospective operators and vendors.
Colorado Teams to Bet on
Pro Sports Teams
Colorado has five professional sports teams, each with its own rabid fan base. You can bet via mobile and attend live pro games in person.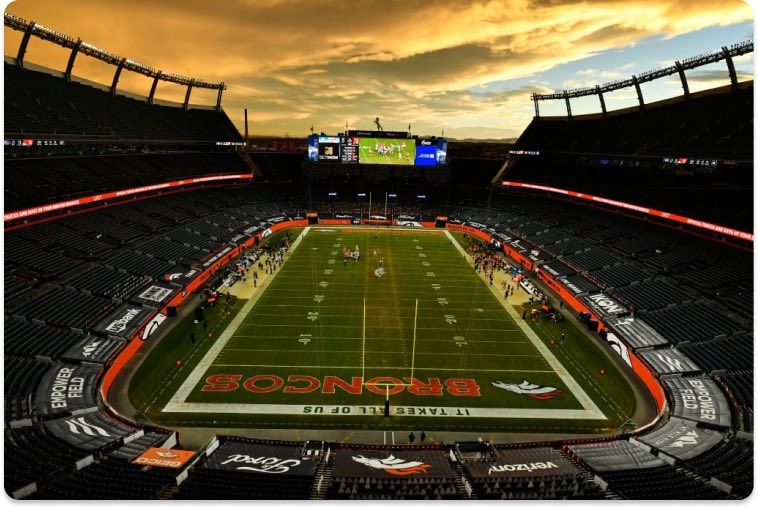 NFL Betting in Colorado
Denver Broncos
Official Denver Broncos Website | Roster | Schedule | Denver Broncos Odds
The Denver Broncos are three-time Super Bowl champions, winning it back-to-back seasons in 1997 and 1998 with Hall of Famers John Elway and Terrell Davis and then again in 2015 with future Hall of Famer Peyton Manning. Between 1975 and 2016, the Broncos had more Super Bowl appearances (eight) than losing seasons (six). Those eight Super Bowls are tied for the second-most by any team in NFL history.
The Broncos didn't always have it this good. Denver struggled during its initial run in the American Football League and early NFL years in the 1970s, but the Orange Crush defense led the team to the Super Bowl in 1975, and the Broncos have been one of the best franchises in football ever since.
Denver plays its home games at the Empower Field at Mile High Stadium in Denver, nicknamed Mile High, due to the city's elevation. Vic Fangio coaches the Broncos.
Week 7 Odds:
Denver Broncos vs. Cleveland Browns
Here are the live-odds (via BetMGM) for this upcoming Week 7 battle. Check out more about this matchup here.
| | | | |
| --- | --- | --- | --- |
| Team | Spread | Moneyline | Total |
| Denver Broncos | (+2) -110 | +110 | (o41.5) -110 |
| Cleveland Browns | (-2) -110 | -130 | (u41.5) -110 |
Recommended resource to help you bet smartly on football in Colorado:

NBA Betting in Colorado
Denver Nuggets
Official Denver Nuggets Website | Roster | Schedule | Denver Nuggets Odds
The Denver Nuggets are one of the NBA's teams on the rise, featuring young stars Nikola Jokic and Jamal Murray. Denver made history in the 2020 NBA playoffs, becoming the first NBA team ever to overcome two 3-1 deficits in the same playoffs, and making a run all the way to the Western Conference Finals. That marked the best postseason run in Denver's NBA history.
The Nuggets were originally a charter member of the American Basketball Association (ABA). They qualified for the playoffs all 10 seasons and lost the last ABA Finals before joining the NBA in 1976. Denver has two more playoff runs of at least nine years and looks like they're at the start of another such run with so much young talent on the roster. The Nuggets play their games at the newly renamed Ball Arena in Denver, which they share with the Colorado Avalanche (NHL). Michael Malone coaches them.
A recommended resource to help you bet smartly on basketball in Colorado:

MLB Betting in Colorado
Colorado Rockies
Official Colorado Rockies Website | Roster | Schedule
The Colorado Rockies were an expansion team that joined the majors in 1993. The Rockies have never won their division but have played in the postseason five times, always as a Wild Card. In Colorado's second playoff appearance ever, the Rockies won 14 of their final 15 games to grab the last playoff berth and then continued their Cinderella run all the way to the World Series, where they lost to the Boston Red Sox.
The Rockies play their home games at Coors Field in downtown Denver, one of the biggest hitter's baseball parks, thanks to the altitude. Bud Black manages Colorado.
Recommended resource to help you bet smartly on baseball in Colorado:
NHL Betting in Colorado
Colorado Avalanche
Official Colorado Avalanche Website | Roster | Schedule
The Colorado Avalanche began as the Quebec Nordiques in the World Hockey Association in 1972. The Nordiques joined the NHL in 1979 and were later moved to Denver following the season's conclusion in 1995.
In their first year as the Colorado Avalanche, Avs shocked the world. They won the Stanley Cup, sweeping the Florida Panthers and becoming the first modern American sports team to win the league championship immediately after moving. It was also Denver's first professional sports championship. The Avalanche won another Stanley Cup in 2001 in their only other Finals appearance, defeating the New Jersey Devils in seven.
The Avalanche play in the newly-renamed Ball Arena in Denver, which they share with the Denver Nuggets (NBA). Their general manager is Avs legend and two-time Stanley Cup champion, Joe Sakic. The Avalanche are on their way up and have qualified for the second round of the playoffs in two straight seasons.
Recommended resource to help you bet smartly on hockey in Colorado:
MLS Betting in Colorado
Colorado Rapids
Official Colorado Rapids Website | Roster | Schedule
The Colorado Rapids were one of the charter soccer clubs when MLS began to play in 1996. The Rapids appeared in the MLS Cup in 1997, then got back again in 2010 and won it. Colorado was also runners-up in the 1999 U.S. Open Cup. The Rapids play at DICK'S Sporting Goods Park in Commerce City, a Denver suburb. Robin Fraser coaches them.
Recommended resource to help you bet smartly on hockey in Colorado:
College Sports Teams
College sports fans are excited for sports to fully return because there's plenty of action to be had. Here's more on the top college programs and rivalries in Colorado.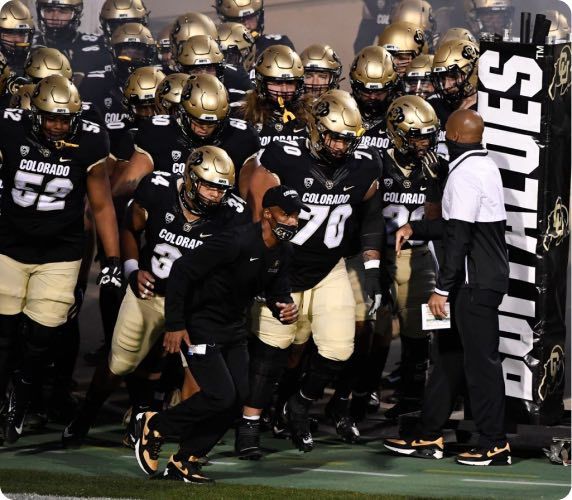 NCAA Division I Football & Basketball
Colorado Buffaloes
Colorado State Rams
Air Force Falcons
NCAA Division I Basketball Only
Northern Colorado Bears
Denver Pioneers
College Football Betting in Colorado
Colorado Buffaloes Football
Official Colorado Buffaloes Website | Schedule | Roster | Colorado Buffaloes Odds
The Buffaloes won the college national championship in 1990, going 11-1 with star running back Eric Bienemy and winning the infamous Fifth Down Game against Missouri and a controversial 10-9 win over Notre Dame in the Orange Bowl. That was Colorado football's crowning achievement, though the Buffs have 27 conference titles to their name.
Colorado played in the Big Eight nearly 50 years before being one of the founding members of the Big 12 Conference in 1996. The Buffaloes now play in the Pac-12 Conference, which they joined in 2011. Colorado has played its home games at Folsom Field in Boulder for almost a century. The Buffaloes are coached by Karl Dorrell.
Colorado State Rams Football
Official Colorado State Rams Website | Schedule | Roster | Colorado State Rams Odds
The Rams play in the Mountain West Conference. They've won 15 conference titles over the years. Colorado State recently opened its new Canvas Stadium on campus in Fort Collins in 2017 after playing at Sonny Lubick Field for almost five decades.
The Colorado State football program recently faced allegations of racial and verbal abuse by the coaching staff. Initially, it suspended the program indefinitely, but the program has dismissed the charges as "slanderous" and intends to play this fall under head coach Steve Addazio.
Air Force Falcons Football
Official Air Force Falcons Website | Schedule | Roster | Air Force Falcons Odds
The Falcons are one of the three major U.S. service academies with a football team at the FBS level. Air Force was one of the founding members of the Mountain West Conference. In addition to competing for their conference title, Air Force also competes with Army and Navy each fall for the prestigious Commander-in-Chief's Trophy.
Air Force leads the three service academies with 20 Commander-in-Chief's Trophies. The Falcons also have three conference titles. They play their home games at Falcon Stadium in Colorado Springs and have been coached by Troy Calhoun for over a decade.
Recommended resources to help you bet smartly on college football in Colorado:
College Basketball Betting in Colorado
Colorado Buffaloes Men's Basketball
Official Colorado Buffaloes Website | Schedule | Roster
Like their football counterparts, the Buffaloes joined the Pac-12 for the 2011-2012 season, and they immediately won the conference tournament. Colorado's only conference tournament wins, though they have 19 regular-season conference titles all before 1970. Suffice to say. The Buffs are not exactly a national powerhouse, though they made the Final Four in 1942 and 1955 and claimed that the NBA champion Chauncey Billups as their most famous alum. Tad Boyle coaches the Buffaloes. Colorado has only one NCAA Tournament win this century.
Colorado State Rams Men's Basketball
Official Colorado State Rams Website | Schedule | Roster
The Rams play in the Mountain West Conference. Colorado State has won four regular-season conference championships, most recently in 1990 in the WAC. The Rams have appeared in 10 NCAA tournaments. They've won four times there, most recently in 2013, and made the Elite Eight in 1969. The Rams play their home games at the Moby Arena in Fort Collins and are coached by Niko Medved.
Air Force Falcons Men's Basketball
Official Air Force Falcons Website | Schedule | Roster
Air Force competes in the Mountain West Conference and has one regular-season conference championship in 2004. The Falcons have four NCAA tournament appearances, most recently in 2006, but have yet to win a March Madness game. The Falcons play their home games at the Clune Arena in Colorado Springs. Air Force is proud to call legendary NBA coach Gregg Popovich its most famous basketball alum.
Recommended resources to help you bet smartly on college basketball in Colorado:
College Hockey Betting in Colorado
Denver Pioneers Men's Hockey
Official Denver Pioneers Website | Schedule | Roster
Denver is a hockey town, and it's not just because of the Colorado Avalanche. The Pioneers are one of the best men's hockey programs in the nation. They are tied for the second-most all-time NCAA national championships with eight, one short of Michigan's record, with the most recent one coming in 2017. Denver plays in the National Collegiate Hockey Conference and has sent over 75 players to the NHL, and ever counting. The Pioneers play their home games at Magness Arena in Denver. David Carle coaches them.
Recommended resources to help you bet smartly on college hockey in Colorado:
Other Events in State
Most of Colorado's sports betting events center around their professional teams. Recently, there was even a major move of a partnership between sportsbooks and leagues in Colorado. The Denver Broncos have taken strategic steps to partner with BetMGM.
Their home stadium will have exclusive BetMGM Lounge and VIP travel packages, making Broncos games a premier sports bettor destination.
Colorado is also a NASCAR destination, hosting short track races at Colorado National Speedway in Dacono, Colorado, north of Denver.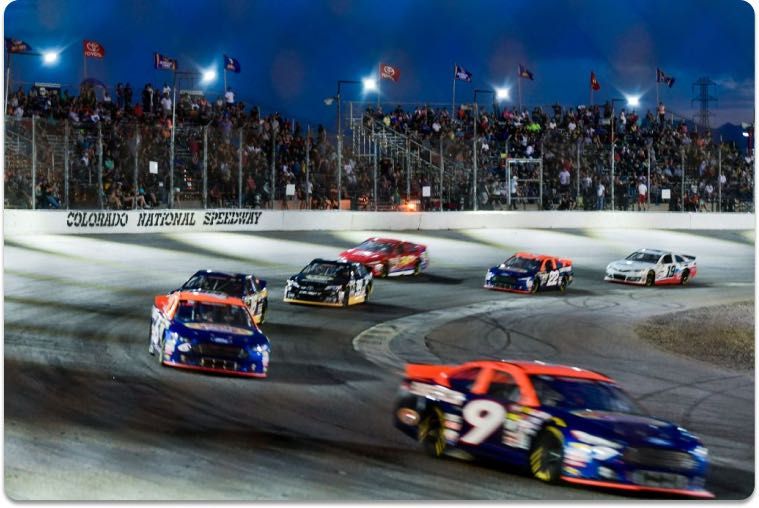 Colorado Betting Destinations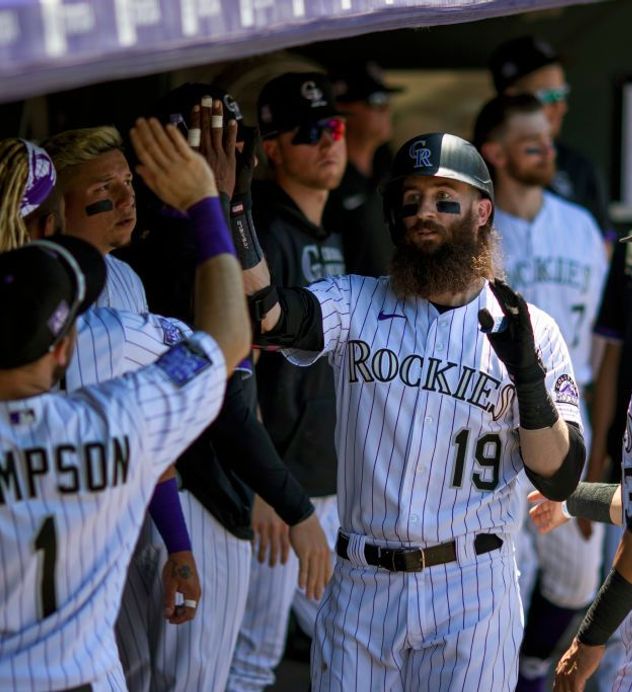 Colorado Sports Betting FAQ
Who regulates legal sports betting in Colorado?
How old do I have to be to bet on sports in Colorado?
What Colorado sports betting rules should I know?
When will sports betting be legal in Colorado?
Is it legal to bet on college sports in Colorado?
Can I place a bet online in Colorado?
Do I need to be a Colorado resident to be able to bet on sports online?
Can I bet on my phone in Colorado?
Where can you gamble in Colorado?
Is Bovada legal in Colorado?
What sports can I bet on?
Can I deposit with a credit card?
Do I have to pay taxes on sports betting winnings?
Colorado Sportsbooks with Bonuses & Promos