LIVE
Kentucky Sports Betting
KY Online Sports Betting Apps & Promo Codes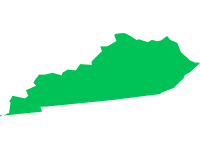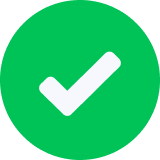 Updated October 01, 2023
🚨 Kentucky sports betting is now LIVE! Check out the best Kentucky sportsbook welcome offers and start betting today!
All the t's are crossed and the i's are dotted, and sports betting is officially available online in Kentucky! The above links will take you to the sign-up pages for the respective app and get you loaded up with the welcome offer! (Remember, these offers are for new users only.)

KY residents can also play PrizePicks, which is a leading Daily Fantasy Sports (DFS) provider. PrizePicks is a unique over/under platform that prompts users to select their favorite players from KY teams like the Kentucky Wildcats or the Tennessee Titans.
New users can use the PrizePicks promo code worth up to $100 in first-time deposit matching today!
21+ (18+ for some sportsbooks) and present in KY. Gambling Problem? Call 1-800-GAMBLER.
No promotions available. Try selecting a different location.
KY Sports Betting Overview, Timeline and Background
Latest sports betting news in Kentucky:
September 28, 2023: 🚨 Sports betting is now live on available mobile apps and desktop betting sites!
September 21, 2023: The KHRC announced new additions to the Kentucky sports betting catalog: Formula 1 (F1), National Rugby League (Australia), Professional Fighters League (PFL), Bellator MMA, and the Universal Tennis League
September 7, 2023: Retail sports betting officially launched on Sept. 7, 2023.

Fanatics began online pre-registration for KY users on Sept. 7 as well.

August 30, 2023: BetMGM opens mobile pre-registration in KY.
August 28, 2023: Pre-registration for sports betting in Kentucky opened on Aug. 28, 2023, (11 days) before its retail launch on Sept. 7 and online sports betting launch on Sept. 28. FanDuel and bet365 became the first sportsbooks to allow pre-registration in KY.
August 22, 2023: Approved online and retail sportsbooks have been announced by the Kentucky Horse Racing Commission.
HB 551 is now the law of the land in KY, and allows for:
Online and retail betting (at racetracks)

Online betting taxed at 14.25%

Nine licensed horse tracks can offer in-person betting and up to three sportsbook "skins"

for a total of 27 possible sportsbooks in KY

Betting is allowed for anyone 18+, but some books are keeping their player base 21 and older only.
Timeline for sports betting in Kentucky
Pre-registration for Kentucky sports betting began on Aug. 28 after the Kentucky Horse Racing Commission announced licensed operators on Aug. 22, 2023.
Kentucky Gov. Andy Beshear signed HB 551 into a law on March 31, 2023. Following the bill signing, there was a three-month wait for the law to officially take effect on June 28, 2023. On June 29, Gov. Beshear mentioned plans for launching by the start of the then-upcoming NFL season.

Once HB 551 was officially in place, the race for sports betting in Kentucky reached the home stretch as top mobile sportsbook companies have already made plays for in-state licensing. The Kentucky Horse Racing Commission, who was appointed the sports betting regulator, is confident that they're ready to go - and as of September 28, 2023, betting is live in the state both in-person (launched September 7, 2023) and online.
18+ Betting Allowed in KY
Like many other states, the minimum betting age is 18+. Despite this common law, FanDuel, Caesars Sportsbook, and BetMGM have all confirmed that their minimum betting age in Kentucky is 21+.
Count Kentucky among a strong minority of states that has extended sports betting privileges to persons just eighteen and up. As the sports betting in the US has scaled up, 21 was adopted as a near-universal age requirement. However, KY has bucked that trend.

Why you might ask? It comes down to horse racing. Kentucky has a strong horse racing tradition and the legal betting age for horse racing is 18. Therefore, regulators felt it didn't make sense for horse racing to have a lower age of entry than sports betting.
Keep an eye on each specific online sportsbook in Kentucky, though. While they may be legally allowed to offer betting to those 18+, sportsbooks won't have to accept younger customers. Most KY online sportsbooks, in their continued focus on responsible gaming, have a minimum age of 21.
Online Sportsbooks in Kentucky
Kentucky will soon be home to as many as 27 different KY online sports betting apps, and there are already apps live today offering online sports betting to eligible bettors. There are currently nine horse racing tracks in the state of Kentucky, and each is now eligible to host as many as 3 online sports betting skins.
bet365 and DraftKings have teamed up with Action Network to offer BetSync, allowing you to link your existing (bet365 & DraftKings) accounts directly to your Action login. Once your sportsbook is connected, the bets made at the sportsbook will automatically sync to your Action profile. Action Network BetSync eliminates the process of manually entering your picks, so don't forget to read our BetSync guide.

As the landscape of sports betting in KY to continues to develop, we do have some information. The following nine online sportsbooks are live in the Bluegrass State:

Fanatics Sportsbook Kentucky

As expected, Fanatics Sportsbook Kentucky will join its fourth betting market as a mobile partner of Oak Grove Racing, Gaming & Hotel.

Fanatics Sportsbook Promo

Bet $50 and Get an Official Jersey!

Fanatics Sportsbook Promo Code

No promo code is required to redeem this offer.

Action Network Score

9.8/10. See our Fanatics Sportsbook Promo Code review for more in-depth information and step-by-step instructions on how to sign up.

Must be 21+ to wager. KY only. New Customer Offer (If applicable). All promotions are subject to qualification and eligibility requirements. Rewards issued as non-withdrawable bonus bets. Bonus bets expire in 7 days from issuance. Gambling Problem? Call 1-800-GAMBLER.NOTE: Users must be 21+ to participate, regardless of the 18+ state regulation.

BetMGM Kentucky

BetMGM Kentucky is now live for online betting in KY with two offers! The King of Sportsbooks has secured a mobile and retail market access agreement with Revolutionary Racing Kentucky! Although BetMGM is providing their online sportsbook in Kentucky, there is also a new massive retail sportsbook planned in Ashland at Sandy's Racing and Gaming facility.

BetMGM Bonus 1

$1500 Paid Back in Bonus Bets if You Don't Win Your First Wager

BetMGM Bonus Code

AN1500

BetMGM Bonus 2

Bet $10, Get $200 in Bonus Bets!

BetMGM Bonus Code

ACTIONGET2

Action Network Score

9.8/10. See our BetMGM Promo Code and review for more in-depth information about BetMGM and step-by-step instructions on how to sign up.

| | |
| --- | --- |
| Category | Star Rating |
| Bonuses & Promotions | |
| Mobile App & Website | |
| Registering & Cashiering | |
| Betting Options | |
| BetMGM vs Other Sportsbooks | |

FanDuel Kentucky

Online registration for FanDuel Kentucky is now open! FanDuel is a major sports betting operator in Kentucky due to its partnerships with Churchill Downs Racetrack and Turfway Park Racing & Gaming (casino and racetrack). There are excellent FanDuel Kentucky Derby promos , and now, not only can you bet on the Derby, you can bet on the NFL, NBA, and pretty much any sport you can watch!

FanDuel Promo

Bet $5, Get $200 in Bonus Bets

*Pre-registration users can also claim this offer, bringing the total up to $300 in Bonus Bets.

FanDuel Promo Code

There is no promo code required to claim the FanDuel offer.

Action Network Score

9.6/10. See our FanDuel Sportsbook Promo Code review for more in-depth information about FanDuel and step-by-step instructions on how to sign up.

Bet365 Kentucky

Bettors can now register online for bet365 Kentucky! This launch is bet365's sixth legal online betting state in the U.S. Additionally, bet365 has partnered with Sandy's Racing & Gaming (owned by Revolutionary Racing) to offer sports betting in a brand new facility in Ashland this fall.

Bet365 Bonus

Bet $1, Get $365 in Bonus Bets

Bet365 Bonus Code

ACTION

Action Network Score

9.5/10. See our Bet365 Bonus Code review for more sportsbook details and step-by-step instructions on how to sign up.

| | |
| --- | --- |
| Category | Star Rating |
| Bonuses & Promotions | |
| Mobile App & Website | |
| Registering & Cashiering | |
| Betting Options | |
| bet365 vs Other Sportsbooks | |

Caesars Sportsbook Kentucky

Caesars Kentucky brings its exceptional sports betting app to the Bluegrass State through a mobile & retail market access agreement with the Red Mile and Keeneland race tracks. Notably, Caesars is among the majority of betting apps that will only allow customers who are 21+ to bet through them, despite the legal age for KY betting being set at just 18.

Caesars Sportsbook Registration Promo

Register Now and Bet $50 and Get $250 in Bonus Bets!

Caesars Sportsbook Promo Code

ACTION22GET

Action Network Score

9.3/10. See our Caesars Sportsbook Promo Code for more in-depth information about Caesars and step-by-step instructions on how to sign up.

| | |
| --- | --- |
| Category | Star Rating |
| Bonuses & Promotions | |
| Mobile App & Website | |
| Registering & Cashiering | |
| Betting Options | |
| Caesars vs Other Sportsbooks | |
DraftKings Kentucky
DraftKings Sportsbook has partnered with ECL Corbin (Cumberland Run and the Mint Gaming Hall) to operate it's mobile and retail sports betting platform alongside it's DFS offerings in Kentucky.
ESPN BET Kentucky (PENN Entertainment)
PENN Entertainment's newly re-branded ESPN BET is expected to launch it's highly-anticipated online sportsbook in Kentucky this fall as a partner of Ellis Entertainment (Ellis Park Racing & Gaming).
Circa Sportsbook Kentucky
Las Vegas-based sportsbook Circa will enter its fourth market after having an existing presence in Nevada, Colorado, and Iowa. Circa Sports has partnered with ECL Corbin to offer its mobile app to users in KY.
Approved Retail Sports Betting Applicants
Below, you'll find the seven (out of nine) retail betting locations that have the approval to open physical sportsbooks in Kentucky. Most of these are open for in-person betting now:
Churchill Downs Racetrack (FanDuel)
Cumberland Run Harness Track (DraftKings)
Ellis Park Racing & Gaming (ESPN BET, BetRivers)
Oak Grove Racing, Gaming & Hotel (Fanatics, BetRivers)
Red Mile Racetrack (Caesars)
Keeneland Racecourse (Caesars)
Sandy's Gaming & Racing (BetMGM)
Turfway Park Racing & Gaming (FanDuel, BetRivers)
Stay tuned for more updates!
Kentucky Sports Betting Background
The legalization of sports betting in Kentucky has been a multi-year journey. Let's take a look at the process that led to HB 551, which delivered online sports betting to Kentucky.
2023
2023 saw representatives like Rep. Michael Meredith propose new sports betting bills after a collective failure to legalize the practice four years and counting. Fifth time's the charm, as HB 551 was able to get enough signatures on both sides of the aisle to advance, and was signed into law by Governor Andy Beshear in early April 2023.
Then, all that was left to do was for regulators at the Kentucky Horse Racing Commission to issue online sports betting licenses to eligible operators, which took some time.
In late June, Gov. Beshear announced plans of launching sports betting in Kentucky by the start of the upcoming NFL season, which has become a reality! Check out the promos above for info on how to sign up and start betting.
2022
The Kentucky General Assembly ended its 2022 session in mid-April without passing a bill to legalize sports betting, despite support from Gov. Andy Beshear and leadership in both chambers. It's the fourth year in a row where legislation has fallen short, and passing a bill next year will be even harder.
Rep. Adam Koenig's bill would have legalized retail and online sports betting through racetracks and casinos and generated an estimated $22.5 million in annual revenue for the state.
It passed the house in March but failed to get enough Republican support in the Senate. With most Senate Democrats on board, there appeared to be enough Senate Republicans in favor to meet the 20-vote threshold for passage. The Kentucky GOP typically doesn't vote unless there's consensus among themselves, and sources close to the legislature said they came up just four votes shy of meeting that majority. Lawmakers were forced wave the white flag for 2022.
Most of Kentucky's neighbor states have already legalized sports betting. More than a third of Kentucky counties border its legal neighbor states, which is about 2.4 million people. Last year those states made a combined $173.1 million off sports betting taxes—about $34 million a state.
Kentucky Sports Betting Tips

Sports Betting for Beginners
If you're new to sports betting, you likely have questions: How much should you be betting? Where should you be betting on the Kentucky Wildcats? How do you find the best odds? Every sport and bet type comes with different nuances. Our sports betting tips for beginners can help you make savvier decisions come game time.

Sports Betting Glossary
Sports betting comes with its own language and terminology -- favorites and underdogs, spreads and money lines, over/unders and props, juice and vig and so much more. It can all be a bit overwhelming and intimidating for newer betting enthusiasts, so be sure to consult our sports betting glossary for detailed definitions on all the main terms.

Sports Betting Mistakes to Avoid
Sports betting isn't easy. It's important to stay disciplined and not overextend yourself. There will always be ups and downs, but if you stay true to our sports betting mistakes to avoid, your sports betting experience will be a much more enjoyable one.
No promotions available. Try selecting a different location.

Kentucky Wildcats
NCAA

Louisville Cardinals
NCAA

Murray State Racers
NCAA

Western Kentucky Hilltoppers
NCAA

Eastern Kentucky Colonels
NCAA
Kentucky Teams to Bet on
While Kentucky is yet to be home to a professional sports team, it has no shortage of college teams to bet on.
Latest Sports News in Kentucky:
The Chicago Cubs won the series against the Colorado Rockies 3:0. (9/25)
The Tennessee Titans suffered a 3-27 loss to the Cleveland Browns. (9/25)
What to Keep an Eye on:
Can the Cubs maintain their strong performance against the Atlanta Braves and Milwaukee Brewers and secure a playoff spot? (9/25)
The Titans will play against the Cincinnati Bengals on Sunday, October 1st. (9/25)
College Sports Teams in KY
Kentucky is a hub for college basketball and football. The Kentucky Wildcats and Louisville Cardinals consistently field great teams –– which allows for interesting bet opportunities.
College Football Betting in KY
Kentucky is often overshadowed in college football circles by neighbors Louisiana and Alabama, but the Bluegrass State is on the rise. Kentucky has been a rising force in the SEC with Mark Stoops at the helm, and Louisville is showing signs of life in the ACC. Plus, there are a number of smaller schools sprinkled throughout the state that are available for college football betting in the state.
Kentucky Wildcats Football
While not the university's most successful program, Kentucky football has built a decent program over the last few decades. They also boast a proud history. Remember Paul "Bear" Bryant? Well before Bryant won six National Championships at Alabama, he coached the Wildcats for eight seasons.
The Wildcats have a 638-635-44 all-time record and a 12-9 bowl record. They claim one National Championship (1950) and have a four-game bowl win streak since winning the Citrus Bowl in the 2018 season. They're led by coach Mark Stoops –– who landed them the 13th best recruiting class in 2022.
Louisville Cardinals Football
Johnny Unitas, Lamar Jackson, Jay Gruden and Teddy Bridgewater. These are just a few names that donned red and black jerseys during their college days. The Cardinals have both historic and recent success.
Louisville had a Heisman-winning quarterback and a top 10 ranking most of the season in 2016 –– which was one of the best years in program history. Since then, they've been through coaching changes and a slight rebuild. Since coach Scott Satterfield took over in 2019, the Cardinals have an 18-19 record with two bowl appearances.
Western Kentucky Hilltoppers Football
With coaches like Jack Harbaugh, Willie Taggart, Bobby Petrino and Jeff Brohm all coaching the Hilltoppers at some point in their careers, Western Kentucky serves as a launching point for great coaching careers. In turn, this has brought the program a lot of success over the years. The Hilltoppers have a 587-409-31 all-time record, a 9-5 bowl record and an FCS National Championship win in 2002.
Eastern Kentucky Colonels Football
The Eastern Kentucky Colonels are located in Richmond, Kentucky, and play their home games at Roy Kidd Stadium. They compete in the Division I FCS division and joined the ASUN conference in 2021. They have a 602-386-38 all-time record and a 4-3 record in bowls. They claim two FCS National Championships, one in 1979 and the other in 1982

College Basketball Betting in Kentucky
Kentucky, at its core, is a basketball state. The Wildcats are second to UCLA in Mens Basketball National Titles with 8, and Louisville has had been excellent over the years.

Kentucky Wildcats Men's Basketball
The winningest team in college basketball history resides in Lexington, Kentucky, at Rupp Arena. The Wildcats are the pinnacle of college hoops success. They have 2,327 wins, the all-time greatest winning percentage (.765), eight National Titles and are consistently on top of the recruiting rankings.
They're led by coach John Calipari. Calipari is the 17th winningest head coach in college basketball history and has four––six if you count the vacated ones –– Final Four appearances. Their 2022 team is currently a top-10 team, making them a safe team to bet on.

Louisville Cardinals Men's Basketball
Despite a constant overshadowing by their neighbors in Lexington, the Cardinals are one of the most decorated college hoops programs in Division I. They technically have two National Titles since their third win (in 2013) was vacated.
The Cardinals are going through growing pains in 2022. Former Xavier coach Chris Mack coached the Cardinals from 2018 to 2022, but was let go in January 2022. Mike Pegues is their interim coach.
Murray State Racers Men's Basketball
True to the state's horse racing background, the Murray State Racers are a team that can get hot at any moment. They have 17 NCAA tournament appearances and a slew of All-American players in their team's history. Most notably, 2019 NBA second overall pick Ja Morant played for Murray State, proving that top talent can wind up in Murray, Kentucky.
Other Events
Horse Racing
Each May, thousands of people flock to the Churchill Downs racetrack in Louisville, Kentucky, for the world-famous Kentucky Derby. The most talented Thoroughbred horses in the world compete in the one and one-fourth mile-long race. Because of this, a ridiculous amount of bets are placed on it. 2021 saw $155.4 million in total bets placed on the race. Horse gambling is legal in Kentucky, so betters can easily gamble on which horse they think will win.
2023 Kentucky Derby Futures Odds & Prep Races: This page is left as a reference; we'll have 2024 odds soon.
Kentucky Sports Gambling Locations
Kentucky Derby
The most popular horse race in the world takes place at the Churchill Downs racetrack in Louisville, Kentucky. The Kentucky Derby has ran annually since 1875. The most talented Thoroughbred horses compete in the one and one-fourth mile-long race. Horse gambling is legal in Kentucky, so gamblers can easily bet on which horse they think will win.
700 Central Ave, Louisville, KY 40208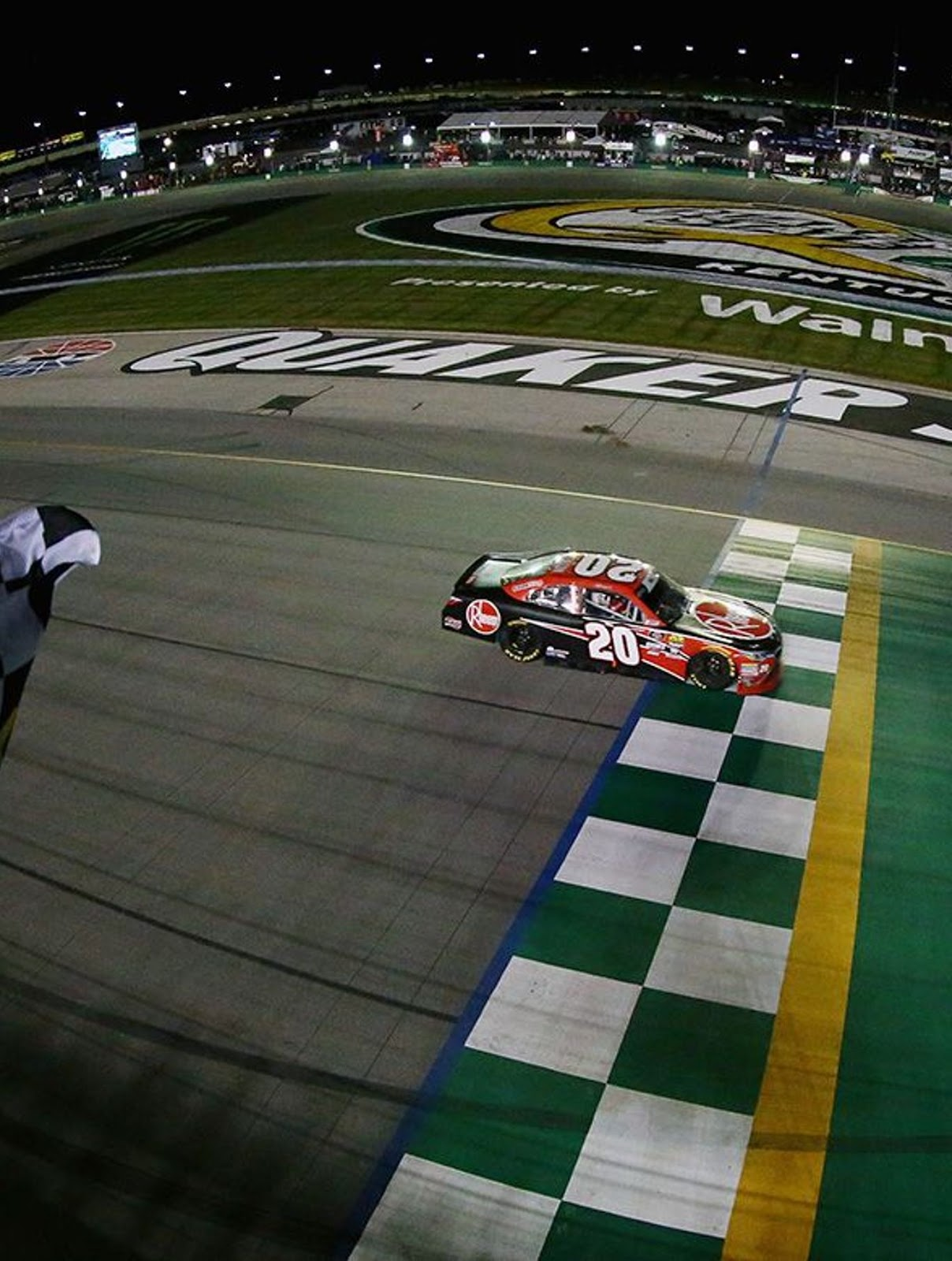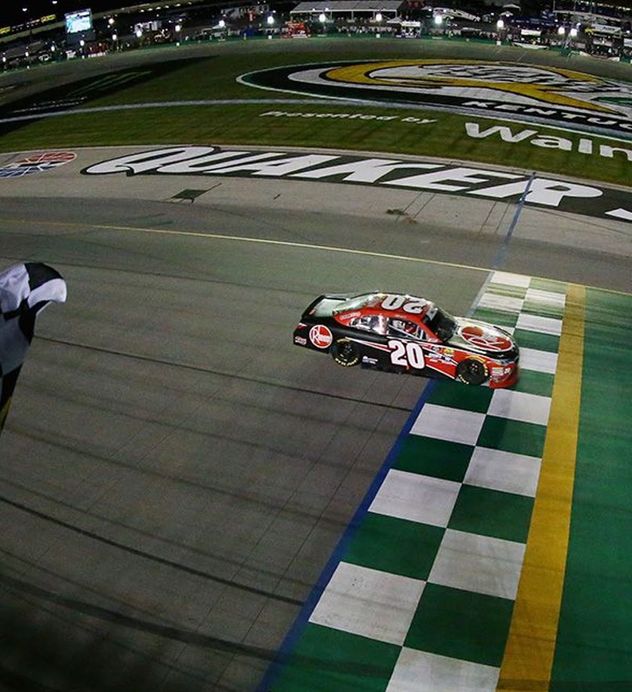 Kentucky Sports Betting FAQ
Commonly asked questions about sports betting in The Bluegrass State.
Is online sports betting legal in Kentucky?
Will sports betting ever come to Kentucky?
Are there any current legal options for sports betting in Kentucky?
Is it legal to bet on horse racing in Kentucky?
Who should I bet on in the 2024 Kentucky Derby?