LIVE
Canada Sports Betting
Canada Sportsbook Launch & Mobile App Updates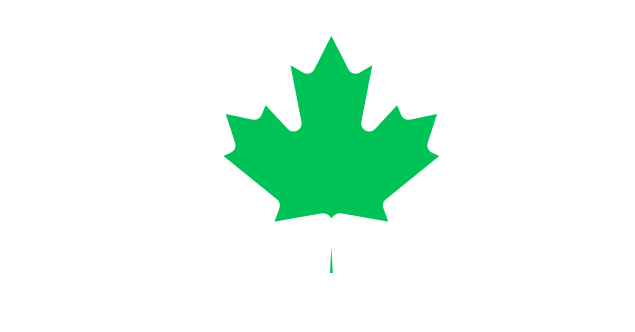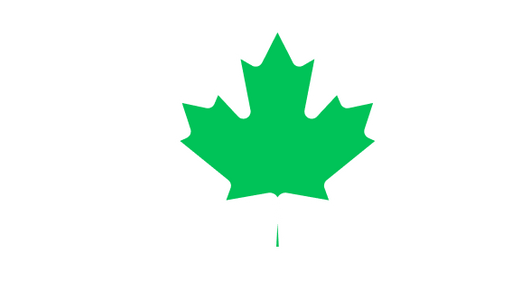 Updated November 30, 2023
Single-game sports betting in Canada became legal in August 2021, as provinces now can regulate and tax wagering. Canadian lawmakers passed C-218, a bill to allow single-game wagers. Provinces are able to regulate sports betting much in the same way as U.S. states do individually. The law became effective Aug. 27, at which point many provincial lotteries began to launch their sportsbooks for Canadian residents.
Ontario was the first Canadian province to launch legalized sports betting when it went live on April 4, 2022.
Canada Sports Betting Key Takeaways
⚖️ Is sports betting in Canada legal?
Sports betting is legal in Canada. Until August 2021, Canadian sports bettors were only allowed to bet parlays, but now there are no restrictions after parliament changed its Criminal Code. Ontario was the first province to offer legal online sports betting. Mobile wagering launched in Ontario on April 4, 2022.

💸 What will the requirements be to bet online in Canada?

In Alberta, Manitoba and Québec, the minimum age to gamble is 18.

In the other seven provinces (British Columbia, Ontario, New Brunswick, Newfoundland and Labrador, Nova Scotia, Prince Edward Island and Saskatchewan) the legal age to gamble is 19.

📒 Which mobile sportsbooks will be available in Canada?

Rush Street Interactive, bet365, Proline, PlayNow, theScore Bet, CrossBet, Rivalry, NorthStar Bets, Unibet and 888

🏈 What sports will I be able to bet on in Canada?

Canada bettors can bet on all the major league sports (NFL, NBA, MLB, MLS, NHL) and the Canadian Football League.
Legal Online Sportsbooks in Canada
Proline
Proline is a betting service available in Canadian provinces (Ontario, British Columbia and Québec) that allows Canadian residents to bet on a variety of sports. This sportsbook went live on Aug. 27, 2021, and has a head start on future potential U.S. sportsbooks. Proline offers ways to bet on sports at any location where lotto tickets are sold, along with online wagering. However, the odds and operations of this sportsbook are run by the lotteries of the respected provinces.
PlayNow
PlayNow is a Canada-based sports betting service that is only available in British Columbia. The sportsbook is regulated by the British Columbia Lottery Corporation (BCLC).
PlayNow Welcome Offer

Steps to claim the $20 Sign-Up Offer for new customers:

Sign up with Play Now

Select the $20 Sports Sign Up Offer During Registration

Make a minimum first deposit of $20

Spend $20 on Sports Betting and receive a free $20 in bet credits
PlayNow Promotions
Single event betting is here and we're celebrating with a $250 match deposit for current and new players to bet on your favorite games.
How to Participate:
Make a single deposit up to $250 into your PlayNow account.

Bet through your deposit amount and receive bonus bet tokens to the amount of your deposit.

Your bonus bets will be provided in FIVE equal increments at 20% of your deposit amount. For example, $200 sports bonus bets will be split into 5 x $40 Sports Freebets.
The Bet-Back Bonus gives you a chance to win a matched Sports Freebet up to $100 when your bet loses. Players can only qualify for one Sports Freebet per promotion; applies to first qualifying bet placed.
bet365
bet365 is a powerhouse sportsbook in Europe, but it's still finding its footing in Canada and the U.S. bet365 does not offer robust bonuses, but it is known for some unique features, like the cash-out feature, which gives bettors the chance to get a return on their bet before an game or event is over.
Sportsbook Offerings by Canadian Province
Ontario Sports Betting

✅ Single Game Betting

✅ Live Betting

⏱️ Timeline: Launched on April 4, 2022

🔍 Expected Operators: bet365, BetMGM, FanDuel, Unibet, Bet99, PointsBet, theScore Bet, William Hill, Sports Interaction, LeoVegas, 888, BetVictor, Tonybet, Casumo, Pinnacle, Betway, Power Play, Bet99, Mansion Casino, Casino.com

Check out our Ontario Sports Betting Review
Ontario was the first province to allow U.S. sportsbooks after mobile sports betting launched on April 4, 2022. Ontario is the host of one of the most popular NHL teams in Canada, the Toronto Maple Leafs. They may use this organization and arena as leverage for future partnerships with sportsbooks. Furthermore, being close to the U.S. border helps their case a bit more compared to other provinces, which can lead to easy access from U.S. residents to also bet in Canada.
Maple Leaf Sports & Entertainment and Amazon Web Services have partnered up to enhance sports betting in Ontario. The professional teams in this deal include the Maple Leafs, Raptors, Toronto FC and the Argonauts. AWS will provide cloud-based services in hopes of digitally revolutionizing fan engagement in Canada's largest market.
Québec Sports Betting
✅ Single Game Betting

✅ Live Betting

⏱️ Timeline: Early 2022

🔍 Expected Operators: theScore Bet, PointsBet, BetMGM, FanDuel, Bet 99 and DraftKings

Check out our Québec Sports Betting Review
Residents of Québec can use the platform called Mise-o-jeu to play online sports wagering. It's run by the provincial lottery agency, Loto-Québec. They're currently the only provincial regulated platform for online sports betting. Mise-o-jeu offers single-game sports wagering on their platform and while it doesn't compare to Proline's capabilities, it's better than no option.
British Columbia Sports Betting
✅ Single Game Betting

✅ Live Betting

⏱️ Timeline: Early 2022

🔍 Current Operators: PlayNow

Check out our British Columbia Sports Betting Review
PlayNow is British Columbia's only sportsbook operator. PlayNow is a sportsbook that has made strides since Canada signed the C-218 bill. They began to offer promos and welcome offers for new bettors for BC residents. Besides sports betting, PlayNow offers casino games like poker and slots for players who are into casino gaming. Lastly, their website is designed for a sportsbook so they are ahead of local competitors as of now.
The Atlantic Provinces: (New Brunswick, Nova Scotia, Prince Edward Island, and the Province of Newfoundland and Labrador)
The Atlantic Provinces have joined forces and all offer lottery games and sports betting offered by the Atlantic Lottery. The offerings vary from province to province as each one is individually responsible to enact/make laws and regulations related to online sports betting/casino games. The online sports betting that can be done on this site is called Proline Stadium.
The Atlantic Lottery has publicly stated they can add single-game wagering easily to their existing platform and will do it as soon as the provinces legalize it. These provinces have yet to announce whether they plan to legalize it, now that they're able to do so under C-218. We'll have to wait and see on this one.
New Brunswick Sports Betting
✅ Single Game Betting

✅ Live Betting

⏱️ Timeline: Not Yet Announced

🔍 Expected Operators: Proline
New Brunswick offers sports betting, paper lotteries and land casinos for gaming aficionados. The Gaming Control Act governs the province's sports betting and gaming activities. Per the Act, the New Brunswick Lotteries and Gaming Corporation (NBLGC) organizes and oversees gaming and the lottery.
Nova Scotia Sports Betting
✅ Single Game Betting

✅ Live Betting

⏱️ Timeline: Live as of Feb. 11, 2022

🔍 Current Operators: Proline
Sports betting in Nova Scotia is legal, and it's managed by the Nova Scotia Provincial Lotteries and Casino Corporation. In turn, they have entrusted the operation of video lottery and ticket products to the Atlantic Lottery Corporation. Although online gambling is legal in Nova Scotia, they haven't embraced the practice with a provincial-run online gaming site like some parts of Canada. Despite the government's reluctance to offer such diversions to the public, residents can still hunt down virtual sportsbooks and place bets without having to worry about legal difficulties.
Prince Edward Island Sports Betting
✅ Single Game Betting

✅ Live Betting

⏱️ Timeline: Not Yet Announced

🔍 Expected Operators: Proline
Prince Edward Island sports betting features a wealth of options for wagering fans in the province and across Canada. Residents have access to many outstanding sportsbooks, along with the choice to play through local sports lotteries. The best sportsbooks in Prince Edward Island include companies such as Sports Interaction (SIA), Bodog and Betway. All of these service providers link PEI residents with an outstanding array of lines and odds.
Newfoundland and Labrador Sports Betting
✅ Single Game Betting

✅ Live Betting

⏱️ Timeline: Not Yet Announced

🔍 Current Operators: Proline
Newfoundland and Labrador sports betting is legal with multiple services to make it easier for residents to wager on sports. Proline is the sports betting operator, and wagers can be placed with the province or online.
Prairie Provinces: (Alberta, Manitoba, Saskatchewan – also includes Northwest Territories and the Nunavut)
These Provinces combined forces to form the Western States Lottery Corporation (WSLC), which regulates and runs the lottery and sports betting. Sport Select is the WCLC sports betting platform available in the Prairie Provinces. Sport Select hasn't yet indicated whether they'll offer single-game sports wagering on Aug. 27, 2021. They haven't yet announced whether they'll allow outside platforms/operators in the sportsbook market.
Alberta Sports Betting
✅ Single Game Betting

✅ Live Betting

⏱️ Timeline: Q2 2022

🔍 Current Operators: Sport Select, Play-Alberta

Check out our Alberta Sports Betting Review
Alberta is in the Prairie Provinces so residents can bet on the WSLC platform, Sport Select. In addition, Alberta has its own provincial-run online casino called Play-Alberta, which currently only offers online casino games. However, Play-Alberta has announced plans to incorporate an Alberta online sportsbook through their platform sometime in 2022 – hopefully soon now that single-game wagering is legal. We can bet that Alberta, which is a province more comfortable with gambling, as they have existing brick and mortar casinos, will offer outside sportsbooks soon.
Manitoba Sports Betting
✅ Single Game Betting

✅ Live Betting

⏱️ Timeline: Early 2022

🔍 Current Operators: PlayNow

Check out our Manitoba Sports Betting Review
Bill C-218, the Safe and Regulated Sports Betting Act, paved the way for legal single-event wagering in Manitoba. Canada's new sports betting legislation gave provinces the green light to offer single-game betting on Aug. 27, 2021 — and Manitoba Liquor and Lotteries (MBLL) wasted no time. The PlayNow Sportsbook is the only provincially regulated option for bettors today. However, several industry mainstays intend to apply for licenses to operate in Manitoba if the MBLL chooses to expand its provincial offerings.
Saskatchewan Sports Betting
❌ Single Game Betting

✅ Live Betting

⏱️ Timeline: Q2 2022

🔍 Current Operators: Sport Select
The Saskatchewan Liquor and Gaming Authority oversees gambling in the province, but the Saskatchewan Lotteries looks over the daily sports betting operations. The Saskatchewan Lotteries accepts sports wagers through its Sport Select service. While online gambling sites cannot be legally operated within the borders of Saskatchewan, there have been developments of the province finally legalizing online sports betting by the summer of 2022. For the time being, however, there are a wide array of offshore casinos and sportsbooks that accept players from Saskatchewan, and residents can sign up and gamble without fear of any legal repercussions.
Northwest Territories Sports Betting
❌ Single Game Betting

❌ Live Betting

⏱️ Timeline: Not Yet Announced

🔍 Expected Operators: Proline
Sports betting is legal in the Northwest Territories, and NWT Lotteries oversees all gambling activities. Sport Select is a group of sports betting games offered by Canada's provincial governments and the Proline product is the only one authorized. Province residents aged 19 and older can legally wager on sports in the Northwest Territories. There aren't any laws preventing residents of the Northwest Territories from betting online at offshore sportsbooks.
Nunavut Sports Betting
❌ Single Game Betting

❌ Live Betting

⏱️ Timeline: Not Yet Announced

🔍 Expected Operators: Not Yet Announced
Sports betting and gaming activities in Nunavut are overseen by the Western Canada Lottery Corporation (WCLC). Unlicensed sportsbooks fit into a bit of a legal gray area because reputable overseas sportsbooks hold licenses, so any laws against their use are unenforceable.
No promotions available. Try selecting a different location.
Canada Sports Betting Background
Ontario was the first Canadian province to offer legal online sports betting. Mobile sports betting went live in Ontario on April 4, 2022.
Single-game wagering was not explicitly legal in Canada until Aug. 27, 2021. There was some ambiguity in Canadian law — it wasn't explicitly illegal either — so many of our friends up North have been betting with European bookmakers and other offshore operators for years.
Recently, Canadian lawmakers have worked diligently to change and amend the laws/criminal code to explicitly authorize provinces to allow single-game wagering in their jurisdictions. This law (C-218) was passed on June 23, 2021, and makes it lawful for provinces to regulate and administer single-game sports betting as of Aug. 27.
Canada has 10 provinces and three territories and they all have been offering parlay-style sports betting (combo bet that links multiple wagers) as well as casino games and lotteries run by one of the five lottery commissions operating in the country. Each province will now decide if/when they want to offer single-game sports betting.
Sports betting in Canada has been legal for a long time (since 1985), just not single-game sports betting. Lottery-run parlay betting is nothing new to Canadians. These online sportsbooks run by the lotteries are almost identical to the ones offered in the states with all major sports markets available. The only big difference is that it was parlay only, meaning that you'd have to make two or more wagers per bet.
The passing of C-218 has tried to eliminate some of the ambiguity that's been associated with sports betting. Canadian bettors have been placing wagers on offshore sites as it's not explicitly illegal, but it's a little hazy on the legality. Canadians haven't been prosecuted for using offshore sportsbooks and there's no grounds to investigate or prosecute the sportsbooks themselves either. This has opened up the doors for various sites from the global market to offer their sites to Canadian bettors. This was a huge factor in the passing of C-218. As you can imagine, keeping that tax revenue inside Canada would be hugely beneficial.
Sponsor Kevin Waugh, who introduced the bill in the House of Commons, along with other supporters, noted during debate that sports betting is a $14.5 billion industry in Canada that is almost entirely conducted through offshore sites and unregulated bookmakers. The Certified General Accountants of Canada projects only $500 million is wagered through legal sports lottery products.
"There are no consumer protections in place," Waugh said while addressing his bill in Parliament in 2021. "There are no problem-gambling programs offered and no guidelines that bookmakers are required to follow. This also means that the economic benefits are not being felt by Canadians."
With legal online sports betting on the horizon in Canada, stakeholders and bettors alike are excited about the future.
Bill C-218: Safe and Regulated Sports Betting Act
Feb. 17, 2021 Passed
Amends paragraph 207(4)‍(b) of the Criminal Code to make it legal to bet on races, sporting events, fights, or races other than horse races.
The Upside of Canadian Sports Betting: A Look at Ontario

Gambling Compliance Company VIXIO forecasts the online Ontario sports betting market could generate total gross revenue of $777 million (C$989 million) in its first year. It also predicts the market will grow to $1.46 billion (C$1.86 billion) by 2026 — making it one of the largest online gambling markets in North America.
Canada Online Sports Betting's Likely Sportsbook Contenders
The regulatory process and licensing structure are just getting built, so it's too early to say what platforms will be available and when they'll launch, and where they'll be offered. There are some major platforms that have announced interest/intentions of breaking into the Canadian sports betting scene. These are:
theScore Bet: T

his is a Canadian company already operating live in a handful of U.S. states and launched in Ontario on April, 4, 2022.

BetMGM:

Great reputation, and one of the biggest online sportsbooks in the U.S. There are plans to build a large casino in Calgary, Alberta.

PointsBet:

This operator has announced a chief commercial officer for Canadian operations.

DraftKings:

Member of the Canadian Gaming Association and currently operates DFS (daily fantasy sports) games in Canada.

FanDuel:

Currently offers DFS games in Canada.

Hard Rock:

Member of the Canadian Gaming Association and owns casinos located in Ottawa (opening soon) and Vancouver.

Caesars:

Owns a casino in Windsor, Ontario. Member of the Canadian Gaming Association.
Supporters of Canadian Single-Game Sports Betting
All the Major American Sports Leagues (NFL, NBA, MLB,

NHL) have publicly supported efforts to legalize sports betting and have recently partnered with various sportsbooks.
The

Canadian Football League (CFL) has vigorously endorsed C-218, believing it will lead to increased ratings, fan engagement and promotional opportunities that will increase league revenue.
Unsurprisingly, sports betting companies and their trade association, the Canadian Gaming Association, have endorsed C-218 and are very excited about its recent passage. They are hoping that some, if not all, of the provinces, will allow additional competition aside from the lottery commissions that currently offer sports betting.
Canada vs. U.S. Sports Betting
From a broad point of view, the U.S. has an overall larger sports fan base than Canada. With 50 states, the population of sports fans are definitely outnumbered. However, Canada can take on the U.S. in one particular sport: Ice hockey. This sport is a staple in Canada and with most of the Canadien residents born as hockey fans, the total number of bets for just the NHL can do a number for the U.S. But, that remains to be seen.
Looking at sports betting economically, almost every U.S. state that has become legalized brought much more revenue than predicted. This means Canada's provinces, especially Ontario, will need to produce some crazy numbers.
Canada Sports Betting Tips
Sports Betting for Potential Bettors
Canadian provinces launched online sports betting after Ontario's April 4, 2022 debut. Want to get ahead of the curve? Check out our sports betting tips for beginners so you can get started, whether you want to bet on the Toronto Maple Leafs or the Edmonton Oilers.
Sports Betting Glossary
The sports betting lexicon is vast and sometimes confusing, especially to new bettors. Check out our sports betting glossary to get up to speed with every term you might need to know before placing a parlay or prop bet on your favorite teams like the Toronto Raptors or the Winnipeg Jets.
Sports Betting Mistakes to Avoid
Betting on your favorite teams like the Vancouver Canucks might seem like a no-brainer, but you need to be careful if you're going to stay healthy all around in the sports betting world.
Here are some mistakes to avoid.
Canada Teams to Bet on
Canada has 12 professional sports teams, seven of which compete in the NHL. Hockey is by far the most popular sport in the country and includes some of the most die-hard fans in sports.
MLB Betting in Canada
Toronto Blue Jays
The Toronto Blue Jays joined MLB as an expansion franchise in 1977. After initially struggling for a few years, Toronto became a dominant force in the American League. The franchise would finish 10-plus games above .500 from 1983 to 1993, making five deep playoff runs. The Blue Jays would win back-to-back World Series in 1992-93, their only two championship appearances in franchise history. Since that decade of success, the Blue Jays failed to make the postseason for 21 consecutive years. Toronto would snap that streak with consecutive ALCS runs in 2015-16.
The Blue Jays compete in the American League East and play their home games at the Rogers Centre.
Here is a recommended resource to help you bet with insight on baseball in Canada:
NBA Betting in Canada
Toronto Raptors
Established in 1995 as an expansion team in the NBA, the Raptors are the lone remaining Canadian basketball team. The franchise has experienced its fair share of success in bunches, being led by superstars that include Vince Carter, Chris Bosh, DeMar DeRozan, and most recently, Kawhi Leonard. The Raptors are coached by Nick Nurse, who brought home the team's sole championship in his first year as head coach in 2019. Toronto competes in the Atlantic Division of the Eastern Conference and plays home games at Scotiabank Arena.
Here is a recommended resource to help you bet on basketball in Canada:
NHL Betting in Canada
Montréal Canadiens
The Canadiens are the most prestigious and oldest franchise in the NHL. Founded in 1909, Montreal was part of the Original Six in the NHL and has won 24 Stanley Cups in just over 100 years. They are second among the four major North American sports behind MLB's New York Yankees in championships (27). Despite their success, the Canadiens last won the Stanley Cup in the 1992-93 season. Montreal competes in the Atlantic Division of the Eastern Conference.
Toronto Maple Leafs
Like the Canadiens, the Toronto Maple Leafs were also part of the Original Six during the NHL's founding in 1917. They are second in the NHL with 13 Stanley Cups but also sport the longest current championship drought in the league; their last coming in 1967. They are coached by Sheldon Keefe and play home games at Scotiabank Arena.
Vancouver Canucks
The Vancouver Canucks were founded in 1945 as a minor league franchise but would later join the NHL along with the Buffalo Sabres as part of the 1970 expansion. While the Canucks have won two Presidents' Trophies and made three Stanley Cup Finals appearances, they have yet to win a championship. Since their last Stanley Cup run in 2011, the Canucks have struggled to regain its footing.
Edmonton Oilers
Originally founded in 1971 as part of the World Hockey Association (WHA), the Edmonton Oilers would transition to the NHL as part of the 1979 merger. Right away the Oilers became a powerhouse. Starting in 1983, the franchise won five Stanley Cups in seven years and are widely considered the last dynasty in the NHL. The Oilers play home games at Rogers Place and their star player is Connor McDavid.
Winnipeg Jets
As part of the NHL's expansion in 1999, the Winnipeg Jets were originally founded in Atlanta and known as the Thrashers. For over a decade, the franchise struggled, never winning a playoff game in 12 years. In 2011, the Thrashers were sold and relocated to Winnipeg and rebranded as the Jets. Since its move to Canada, the Jets have slowly grown into a successful franchise. The Jets play home games at Bell MTS Place and are coached by Paul Maurice.
Ottawa Senators
The Ottawa Senators were established in 1992 as part of the NHL's expansion. After four years of struggling at the bottom of the conference, the Senators made 11 consecutive playoff appearances including one Presidents' Trophy. They have made one Stanley Cup Final but remain one of 12 franchises without a championship. They play home games at the Canadian Tire Centre and compete in the Atlantic Division of the Eastern Conference.
Calgary Flames
Prior to its move to Calgary in 1980, the Flames began play eight years prior in Atlanta. Like its Alberta counterpart, Edmonton, the height of the Flames' franchise came in the 1980s. Calgary took home two Presidents' Trophies in back-to-back years including a Stanley Cup in 1989. The Flames are currently coached by Darryl Sutter and play home games at the Scotiabank Saddledome.
Here is a recommended resource to help you bet on hockey in Ontario:
MLS Betting in Canada
Toronto FC
The oldest Canadian franchise in the MLS, Toronto FC would join the soccer league in 2007 as an expansion team. The height of this franchise has come recently, with three MLS Cup finals appearances from 2016-19 including a championship in 2017. Toronto FC would also win the Supports' Shield that season, posting the best regular season record in the league. Toronto FC plays its home games at BMO Field and are currently coached by Chris Armas.
Vancouver Whitecaps FC
Founded in 2009 and integrated into the MLS two years later, Vancouver Whitecaps FC qualified for the MLS Cup playoffs in its second year. They are the first Canadian franchise to have done so, edging out the older Toronto FC. In four postseason appearances, Vancouver has never made it past the quarterfinals. The franchise is coached by Marc Dos Santos and plays home games at BC Place.
CF Montreal
The newest professional Canadian franchise, CF Montreal was founded in 2010 and joined the MLS as an expansion team in 2012. Originally known as the Montreal Impact, the franchise has largely struggled. The club's most successful season came in 2016, where they made a semifinal run in the MLS Cup despite finishing 11th overall in the conference. CF Montreal plays its home games at Saputo Stadium and is coached by Wilfried Nancy.
Here is a recommended resource to help you bet on the MLS:
More Reading
To supplement Action, you can find additional sports news coverage at Sportsnet, CBC and the Windsor Star.
No promotions available. Try selecting a different location.
Canada Sports Betting FAQ
Is single-game wagering legal in Canada?
What is the legal age for betting in Canada?
Will I be able to bet with big American operators such as BetMGM and DraftKings?
Is it legal to bet in offshore sportsbooks in Canada?
Is Bovada legal in Canada?