LIVE
Ontario Sports Betting
Ontario's Sportsbook Launch & News Updates

Ontario was the first Canadian province to launch legal online sports betting, which makes sense since it's the country's most populated area. Home to both the most populated city in the country in Toronto (also the capital of the province) and the capital of the country in Ottawa, Ontario residents and visitors can now place bets on sports as the seasons continue to shuffle in and out of play.
Ontario Sportsbook Offers
Ontario Sports Betting Key Takeaways
| | |
| --- | --- |
| ⚖️ Is single-game sports betting in Ontario legal? | Yes, single-game wagering is legal in Ontario |
| 💸 What will the requirements be to bet online in Ontario? | In Ontario, the legal age to gamble is 19 |
| 📒 Which mobile sportsbooks will be available in Ontario? | Proline, BetRivers, Sports Interaction |
| Is there an ETA for more sportsbooks to come online? | Early 2022 |
Ontario is expected to launch full-scale sports betting soon now that single-game wagering was legalized by Canada in 2021. Home to several major sports teams like the Toronto Raptors and Toronto Blue Jays, Ontario is projected to be Canada''s pioneer into legal online sports betting and lead the way for the other provinces.
BetRivers will be the first sportsbook outside of Canada to launch in Ontario. As of October 2021, BetRivers is offering single-game and parlay betting via its sportsbook.
Ontario's Legalization Timeline for Betting
December 2021:
Per the ACGO, any registered operator under contract with iGaming Ontario may start offering their product to Ontario residents.

theScore Bet, which was acquired by Penn National Gaming, announces it's obtained a GLI-33 certification for online and mobile sports betting in the province, with plans to go live in 2022.
October 2021:
BetRivers/Rush Street Interactive announces plans to join the Ontario marketplace and are set to launch their online sportsbook and casino platform within the next few months.
August 2021:
The Ontario Lottery and Gaming Corporation (OLG) opens the digital sports betting platform Proline, allowing users to place single-game wagers on their mobile or desktop devices.
June 2021:
Senate passes Bill C-218, which will allow Canadian sportsbooks to apply for licenses that will let sports bettors place single-game wagers. Only parlays, or multiple game outcomes, had been legal in Canada, so Canadians have had to use European sportsbooks.

The Alcohol and Gaming Commission of Ontario (ACGO) establishes iGaming Ontario, which will oversee all iGaming in the province. The definition of iGaming is any bet placed on the internet.

Sports Betting Resources
Sports Betting Tips for Beginners
If you're new to sports betting, you likely have questions: How much money should you be betting? Where should you be betting on the Raptors' win totals? How do you find the best odds for a Blue Jays game? Every sport and bet type comes with different considerations.
Here are our top sports betting tips for beginners to help you make smarter decisions with any action.
Sports Betting Glossary to Learn the Fundamentals
Sports betting comes with its own language and terminology — spreads and money lines, over/unders and props, juice and vig, and so much more. It can be intimidating for newer betting sports fans, so be sure to consult our sports betting glossary for detailed definitions of all the main terms.
We recommend each of the online sportsbooks to help define these terms within their product to make everything easier for you to understand, too.
Sports Betting Mistakes to Avoid in Ontario
Whether you're betting on the Bills game totals or Maple Leafs futures, sports betting isn't easy. It's important to stay disciplined and not overextend yourself. There will always be ups and downs, but your sports betting experience will be much more enjoyable if you remain true to our critical mistakes to avoid.
Pro Teams to Bet on in Ontario
Ontario Teams to Bet on

NFL Betting in Ontario
Buffalo Bills
There are no NFL teams in Canada, but Buffalo is just a two-hour drive away from Toronto. Buffalo would likely be their first stop if Ontario NFL fans wanted to attend a live NFL game.
The Bills are the only NFL team that play their home games in New York, as both, the Jets and Giants play in East Rutherford, New Jersey. The Bills franchise has been around since 1960, starting in the American Football League before the AFL and NFL merger in 1970. Buffalo owns two AFL championships (1964,1965) and has made the NFL playoffs 16 times, including four Super Bowl appearances.
They are led by superstar quarterback Josh Allen, who recently signed a lucrative six-year, $258M contract extension that will keep the team through at least the 2025-26 season.
Recommended resources to help you bet on football in Ontario:

NBA Betting in Ontario
Toronto Raptors
The Raptors joined the NBA in 1995 and have won seven division titles in that span. They won their first ever NBA Championship in 2019 when they defeated the Golden State Warriors in six games. Team President Masai Ujiri shocked the NBA world earlier that preseason by going all-in on a trade that brought superstar Kawhi Leonard to Toronto in exchange for DeMar DeRozan and Danny Green.
The 2021-22 Raptors are currently in rebuild mode having lost Leonard and fan favorite Kyle Lowry over the last two seasons and have a projected win total of 35.5 per DraftKings Sportsbook.
A recommended resource to help you bet on basketball in Ontario:

MLB Betting in Ontario
Toronto Blue Jays
Since becoming a Major League Baseball franchise in 1977, the Blue Jays have won six division titles and two World Series championships in their history, both coming in back-to-back years (1992,1993).
Now led by young guns Vladimir Guerrero Jr. and Bo Bichette, the Blue Jays are an up-and-coming powerhouse in the AL East. Toronto also signed star outfielder George Springer to a six-year, $150M contract recently, ensuring they'll be American League East contenders for the next half-decade or so at the very least.
When you play in the same division as the Boston Red Sox and New York Yankees — two of the richest teams in baseball — you certainly cannot be afraid to make moves. Team president Mark Shapiro and General Manager Ross Atkins have put this team in a position for continued success.
Recommended resource to help you bet on baseball in Ontario:
NHL Betting in Ontario
Toronto Maple Leafs
The Maple Leafs have been around since the NHL's inception, joining the league in 1917. They were one of the "Original Six" franchises, joining the Detroit Red Wings, Boston Bruins, New York Rangers, Montreal Canadiens and Chicago Blackhawks. Toronto has 13 Stanley Cup wins in its history, but none since the 1966-67 season.
Ottawa Senators
The other professional NHL team in Ontario is the Ottawa Senators, who have been in the NHL since 1990 and are still searching for that elusive first Stanley Cup victory. They made the finals in 2006 but fell to the Anaheim Ducks in five games.
A recommended resource to help you bet smartly on hockey in Ontario:

MLS Betting in Ontario
Toronto FC
Official Toronto FC Website | Roster | Schedule
Toronto FC competes in Major League Soccer (MLS) as a member of the Eastern Conference. The team plays its home matches at BMO Field, located at Exhibition Place on Toronto's shoreline. Toronto FC joined MLS in 2007 as an expansion team and was the first Canadian-based franchise in the league.
Recommended resource to help you bet smartly on soccer in Ontario:
CFL Betting in Ontario
Toronto Argonauts
Official Toronto Argonauts Website | Schedule | Roster
The Toronto Argonauts have been the kings of the CFL for years now, having won the Grey Cup a record 17 times and appearing in the finals 23 times. But the Argos have hit a bit of a wall as of late, with their most recent championship coming in 2017. That isn't too far back, but this team has higher standards than most. Led by quarterbacks McLeod Bethel-Thompson and Nick Arbuckle, The Boat Men look to return to their former glory.
Hamilton Tiger-Cats
Official Hamilton Tiger-Cats Website | Schedule | Roster
The pride of Hamilton used to be a top-tier team in the CFL from the 50s to 70s, winning six championships from 1953-1972. Add in Grey Cups in 1986 and 1999, and the Tiger-Cats have certainly been a successful franchise at times. But the 2000s were tough on the Ticats, including 2003 when they lost a record of 17 games in one season. The team has regained some traction in the league since, making the playoffs eight times and the finals four times during the 2010s.
Ottawa Redblacks
Official Ottawa Redblacks Website | Schedule | Roster
The third team to represent Ottawa in the CFL, the Redblacks get their start in 2010 and already managed to capture a league title in 2016. The Redblacks had a number of pass throwers this past season, but mainly saw Caleb Evans under center. The team went 3-11 and sat in last place in the East Division, which eventually led to the firing of GM Marcel Desjardins.
Ontario Casinos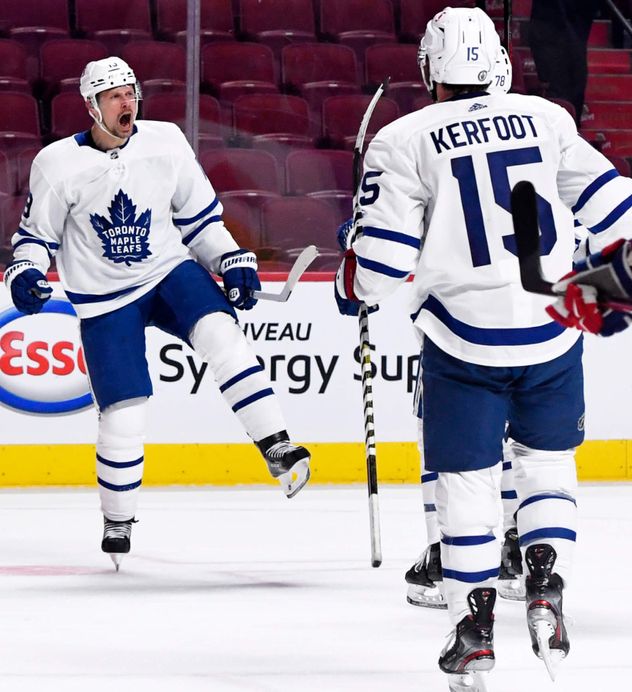 Ontario Sports Betting FAQ
What professional sports teams are there in Ontario?
Is sports betting legal in Ontario?
Can I visit a casino in Ontario to bet on sports?
Are there any Canadian-based sportsbooks?