LIVE
Pennsylvania Sports Betting
PA Online Sportsbooks & Promo Codes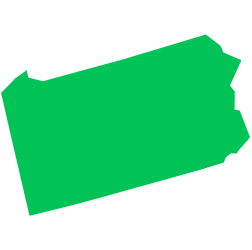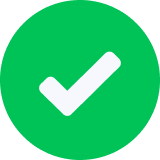 Updated October 01, 2023
Pennsylvania online sports betting came online in 2019 and the stats boasts a range of well-known sportsbooks, including BetMGM, PointsBet, BetRivers and FanDuel. The Keystone State is already one of the biggest players in the online sports gambling space thanks to a large population and die-hard sports fans. Ready to join the action? Get the latest PA promotions, insight into local betting rules, and educational tips to bet responsibly.
BetMGM Pennsylvania Offer:
Use code AN1500 to receive BetMGM's First Bet Offer: Get up to $1,500 Paid Back in Bonus Bets If You Don't Win!
No promotions available. Try selecting a different location.
Pennsylvania Sports Betting Key Takeaways
⚖️ Is online sports betting legal in PA?
Yes! Sports betting became legal in Pennsylvania in May 28, 2019.
💸 What are the eligibility requirements for mobile betting?
To place a legal sports wager in your phone in Pennsylvania you must be 21+ years of age and within the state boundaries

(verifiable by your mobile device's

geolocation tech

or a downloadable desktop plugin).

📒 What PA online sportsbooks are available?
BetMGM, betPARX, Caesars, FanDuel, BetRivers, Unibet, Betway, Barstool, PointsBet, Betfred and DraftKings
🏈 What sports can you bet on in Pennsylvania?
No sports are off-limits (relative to other legal U.S. markets). The only bet type that's not allowed is betting on college player props.
No promotions available. Try selecting a different location.
Where to Play: Legal Online Sportsbooks in Pennsylvania
The Keystone State is one of the most prominent players in the online sports gambling space. Why is legal sports betting exploding in Pennsylvania? It's the fifth-most populous U.S. state. Second, PA has two huge markets home to storied professional and college teams, all with loyal, die-hard fanbases. Add it all up and you're looking at a massive legal sports betting market.

Caesars Pennsylvania

Caesars is a well-known and dependable sportsbook that offers a great rewards program. It launched in Pennsylvania in last September and could rise to be one of the state's top books before long.

Caesars Sportsbook Promo

Get up to $1,000 Back in Bonus Bets if Your First Bet Loses!

Caesars Sportsbook Promo Code

ACTION221000

Action Network Score

9.3/10. See our Caesars Sportsbook Promo Code for more in-depth information about Caesars and step-by-step instructions on how to sign up.

| | |
| --- | --- |
| Category | Star Rating |
| Bonuses & Promotions | |
| Mobile App & Website | |
| Registering & Cashiering | |
| Betting Options | |
| Caesars Sportsbook vs Other Sportsbooks | |

BetMGM Pennsylvania

MGM is a major casino brand across the country, and its BetMGM sports betting brand has started to make waves as a major player in the larger U.S. market. In Pennsylvania, BetMGM has a partnership with the Pittsburgh Steelers as the team's first Official Gaming and Sports Betting Partner. Their sportsbook has a lot to offer in the forms of compelling promotions, rapid payout speeds, and a variety of sports market coverage. This sportsbook is highly recommended for NBA betting, due to strong odds pricing.

BetMGM Promo

First Bet Offer: Get up to $1,500 Paid Back in Bonus Bets If You Don't Win!

Action Network Score

9.8/10. See our BetMGM Bonus Code and review for more in-depth information about BetMGM and step-by-step instructions on how to sign up.

| | |
| --- | --- |
| Category | Star Rating |
| Bonuses & Promotions | |
| Mobile App & Website | |
| Registering & Cashiering | |
| Betting Options | |
| BetMGM vs Other Sportsbooks | |

FanDuel Pennsylvania

FanDuel began testing its sports betting product in Pennsylvania in July and launched in fall 2019. The product is very similar to the experience in New Jersey, where FanDuel has established itself as one of the primary players.

FanDuel Promo

Bet $5, Get $200 in Bonus Bets

FanDuel Promo Code

There is no promo code required to claim the FanDuel offer.

Action Network Score

9.6/10. See our FanDuel Promo Code and review for more in-depth information about FanDuel and step-by-step instructions on how to sign up.

| | |
| --- | --- |
| Category | Star Rating |
| Bonuses & Promotions | |
| Mobile App & Website | |
| Registering & Cashiering | |
| Betting Options | |
| FanDuel vs Other Sportsbooks | |

betPARX Pennsylvania

betPARX is one of the most trusted brands in the Pennsylvania sports betting space after launching in the state in the summer of 2019. The simplicity of the sportsbook app and the brand's overall quality of customer service are two of betPARX's strongest qualities.

betPARX Promo

Bet $10, get $125 in Sports Bonus if your first bet wins

betPARX Promo Code

ACTION

Action Network Score

8.9/10. See our betPARX Promo Code and review for more in-depth information about betPARX and step-by-step instructions on how to sign up.

| | |
| --- | --- |
| Category | Star Rating |
| Bonuses & Promotions | |
| Mobile App & Website | |
| Registering & Cashiering | |
| Betting Options | |
| DraftKings vs Other Sportsbooks | |

PointsBet Pennsylvania

The Australian-based sportsbook launched in PA on Feb. 7 and formed a partnership with Hollywood Casino York, which is about two hours west of Philadelphia. Recently, PointsBet has entered the legal Pennsylvania sports betting markets and PA sports fans are now eligible for bonuses and offers. PointsBet is inventive with new betting markets and has a lucrative refer-a-friend program. A few improvement areas: is PB's data density--we prefer seeing more games in one mobile viewport--and reducing clicks to initiate a parlay bet would be more efficient and enjoyable.

PointsBet Promo

Get Up to $1,000 in Bonus Bets, Starting With $100 on Any Market!

PointsBet Promo Code

None needed

Action Network Score

9.3/10. See our PointsBet Promo Code for more in-depth information about PointsBet and step-by-step instructions on how to sign up.

| | |
| --- | --- |
| Category | Star Rating |
| Bonuses & Promotions | |
| Mobile App & Website | |
| Registering & Cashiering | |
| Betting Options | |
| PointsBet vs Other Sportsbooks | |

Unibet Pennsylvania

Simplicity and ease of use make Unibet a solid option for newcomers and no-frills bettors. Finding games and odds is a breeze with Unibet, so bettors can place wagers in no time at all. Quick payout times also make Unibet a strong option for those Pennsylvania sports bettors looking to cash-in and cash-out fast.

Unibet Promo

Get up to a $500 Second Chance Bet Paid out in Bonus Bets!

Unibet Promo Code

ACTION

Action Network Score

8.9/10. See our Unibet Promo Code and review for more in-depth information about Unibet and step-by-step instructions on how to sign up.

| | |
| --- | --- |
| Category | Star Rating |
| Bonuses & Promotions | |
| Mobile App & Website | |
| Registering & Cashiering | |
| Betting Options | |
| Unibet vs Other Sportsbooks | |

BetRivers Pennsylvania

Rush Street Interactive brought in both of their brands (BetRivers and SugarHouse) in order to expand their reach in PA's massive market of online sports betting.

BetRivers Promo

BetRivers Promo Code

ACTION

Action Network Score

9.1/10. See our BetRivers Promo Code and review for more in-depth information about BetRivers and step-by-step instructions on how to sign up.

| | |
| --- | --- |
| Category | Star Rating |
| Bonuses & Promotions | |
| Mobile App & Website | |
| Registering & Cashiering | |
| Betting Options | |
| BetRivers vs Other Sportsbooks | |
Gambling Problem? Call 1-800-GAMBLER. Must be 21+ & located in PA. New users & winning bets only. T&Cs apply. See website for details.
Pennsylvania Daily Fantasy Sports (DFS)
Daily Fantasy Sports (DFS) has been legal in PA for almost five years. DFS operators launched on Thursday, Oct. 26, 2017.
Major DFS forces like DraftKings or FanDuel, which also have sportsbooks, have gained access to most markets in the U.S. Often, they hold an "early movers" advantage in markets as sports betting goes live because of their DFS foothold. The competition will escalate as the market is flooded with options at once. We expect this to translate into strong offers to the sports bettor's benefit.
There are five approved daily fantasy sports operators in PA:
DraftKings
FanDuel

MKF Player Prop Parlays

Outlast DFS

WinView
As a quick note, we cover fantasy football in-depth if you want to get tips and picks from Action experts while playing DFS.
How to Place a Mobile Sports Bet in Pennsylvania
It's easy to get started with sports betting in Pennsylvania. Here's how:
Step 1: Choose a Sportsbook
Pennsylvania has a handful of big-time sportsbooks, so eventually you'll want multiple accounts so you can shop for the best lines. But you have to start with one. Let's start with betPARX, which will give you up to a $750 Bonus Back on your first bet when you use the betPARX bonus code ACTION.
Step 2: Sign Up & Deposit
Follow the prompts to set up your account with betPARX. They may ask for your social security number or driver's license to verify your identity and age. betPARX will take you right through the deposit flow. We'd recommend direct deposit via a bank account — that way when you cash out, the money reflects in your checking account instead of being credited back to a card.
Step 3: Verify Your Location in PA
If you're using a desktop computer, Pennsylvania sportsbooks require you to download GeoComply, a location-tracking software that verifies you're in the state. If you're on your phone, just allow the betPARX app to track your location when prompted, and you won't need additional software.
Step 4: Place a Legal Bet
betPARX offers fair odds compared to its competitors in a lot of markets.
Go to the sport
Click the line you want to bet
Click bet slip (or navigate if you're on a computer)
Enter your bet amount
Submit
Congrats! You've just placed your first legal sports bet in Pennsylvania.
Pennsylvania Sports Betting Regulations
PA gives sports bettors freedom to wager with relatively few restrictions, but there are some key regulations in place to be aware of.
Sports fans can wager on a full range of bet types, including:
There are also no shortage of sports markets that bettors can take advantage of to make wagers, including:
Football:

NFL & CFL

Basketball: NBA, WNBA, European/international baseball league
Baseball: MLB
Hockey: NHL, international hockey leagues
Soccer: MLS, English Premier League, UEFA Champions League
College sports: NCAA football and basketball, more NCAA sport types will come online
Golf: PGA Tour, LPGA Tour, PGA Tour Champions, PGA European
Auto Racing: IndyCar, NASCAR, Formula One
Additional market choices like boxing, tennis, rugby and more are also be offered at many of PA's sportsbooks.
What Can't I Bet On in PA?
PA sports bettors are prohibited from individual performance prop bets across all college sports. ❌
What does this mean? You cannot bet that #43 on the Wildcats will make a three-pointer in a particular game. However, you can bet on if a particular Villanova player is favored to win the Naismith Trophy this season. So, there are no single-game player prop bets allowed to eliminate the possibility of gameplay conflicts of interest.
Where to Bet on Sports in PA
Online & Via Mobile Apps
For now, the most straightforward method to bet legally is online or via your mobile phone through one of the currently live sportsbooks: BetMGM, PointsBet, Caesars, DraftKings, FanDuel, betPARX, Unibet, Barstool, BetRivers, Betway and FOX Bet. You will need to be within PA state borders — the sportsbooks will verify your location before you can commit to any bets.
In-Person Betting at PA Casinos and Professional Sports Venues
Longer-term, Pennsylvanians will have plenty of options from stadium sportsbooks to casinos in real life. The launch of these venues as sports betting destinations will be announced separately when they are ready to do so. Unibet at the Mohegan Sun Pocono Casino and FanDuel Sportsbook at Valley Forge Casino Resort have full sportsbook offerings open to the public already. For more information, we detail all existing, potential, and known in-progress physical betting destinations in the "Sportsbook Partnerships" section and within the "Locations" information at the end of the page.
Pennsylvania Sports Betting Tips
Sports Betting Tips for Beginners
If you're new to sports betting, you likely have questions: How much money should you be betting on the Eagles? Where should you be betting on the Flyers' win totals? (First, check the NHL odds!) How do you find the best odds for a Pirates game?
Action's sports betting tips for beginners can help you make savvier decisions come game time.
Sports Betting Glossary to Learn the Fundamentals
Sports betting comes with its own language and terminology — favorites and underdogs, spreads and money lines, over/unders and props, and so much more.
It can all be a bit overwhelming and intimidating for newer bettors, so be sure to consult our sports betting glossary for detailed definitions of all the main terms.
We recommend each of the online sportsbooks to help define these terms within their product to make everything easier for you to understand, too.
Sports Betting Mistakes to Avoid in PA
Whether you're betting on the 76ers game totals or Penguins futures, sports betting isn't easy. It's important to stay disciplined and not overextend yourself. There will always be ups and downs, but if you stay true to our mistakes to avoid guide, your sports betting experience will be a much more enjoyable one. One of those mistakes is not paying your sports betting taxes correctly — read on.
How Pennsylvania Sports Betting Compares: The Sports Betting Report Card
We graded Pennsylvania on its sports betting bill and experience relative to other states.

Pennsylvania hopped on the online sports betting train quickly, getting total mobile betting live just a few months after the Supreme Court repealed PASPA. Pennsylvania's market isn't perfect, with its high barrier of entry for sportsbooks resulting in fewer options for bettors, but it's still on par with most states right now. Pennsylvania is especially friendly to bettors, offering full odds on in-state college and pro sports at fair pricing, and is now available to register and bet in-person or online with user-friendly betting and depositing options.
Mobile Betting Options
Pennsylvania's high barrier of entry due to a one-time $10-million license fee, plus a 36% tax rate for operators, can make it an undesirable market for many smaller sportsbook players in the space.
Colorado is seeing rapid expansion with innovative Nevada sportsbooks Circa and Westgate entering their markets. We won't see that in Pennsylvania — only the wealthiest operators who can afford to lose money for a while will join right now, or books tied to existing casinos.
Deposit
Despite heavy casino influence in the state, PA did the right thing and allowed for online sign-ups and deposits. That gives sports bettors more betting options since they can sign up for a handful of different sportsbooks with ease.
Fair Pricing
There's nothing egregious in Pennsylvania's pricing (like Tennessee's), and the state is slowly but surely adding more sportsbooks to the market, which will allow you to line shop more effectively.
Offerings
Pennsylvania, fortunately, did not go the New Jersey route by banning betting on college teams from the state. That would have eliminated about 5% of the college football card per week and as much as 10% of the card on a busy college basketball Saturday.
Pennsylvania sportsbooks can't offer everything an unregulated offshore book can; but as new U.S. states go, PA bettors will be happy with their betting options.
How do taxes work with sports betting winnings (or losses)?
Whether you play online on a mobile device or at a physical sportsbook in the Keystone State, all sports betting winnings (and other gambling, including fantasy football) above $600 a year are taxed and must be reported. That amount could come from one big bet or smaller bets that add up to $600. The other details:
Federal Taxes
The federal tax rate on gambling winnings is 36%. Operators often withhold this for you when cashing out, and provide tax documentation. You are responsible for completing the IRS Form W2-G to report winnings. See the W2-G form and IRS details here.
State Taxes
The more detailed, specific-to-you part are state taxes, which are included in the chart below:
| | |
| --- | --- |
| Tax Rate | Income if Single or Married |
| 3.07% | All qualifying citizens are taxed the same regardless of their filing status or income. This excludes corporations, who are taxed at a flat rate of 9.99%. |
Deducting Losses
You can deduct sports betting losses, but only as an itemized deduction — foregoing the standard deduction that most people take. It may or may not be worth it to do so. Additionally, the losses you deduct can't be greater than the amount of gambling income you report.
Example: With $2,000 in winnings but $4,000 in losses, your deduction is limited to $2,000. You can't write off the other $2,000 you lost.
Gambling losses claimed up to the number of winnings are classified as "other itemized deductions" on your Schedule A Form 1040 come tax time with the IRS.
We recommend bettors keep receipts and detailed records on betting activity — one of the reasons online sportsbooks are great. They're kept by default and easy to access.
Pennsylvania Sports Betting Background and Legalization Timeline
The signing of HB 2772 to the actual launch of legal sports betting was a long two year journey. At the end of the day, though, sports betting went live on schedule despite some attempts to block the bill from moving forward along the way. Below is a complete timeline of PA's legalization process.
Click for Previous Pennsylvania Sports Betting Legalization Updates

| Date | Legalization Update |
| --- | --- |
| September 2022 | Caesars Sportsbook launches in Pennsylvania. |
| September 2020 | On Sept. 15, 2020, Barstool Sports made Pennsylvania its first state to launch its online sportsbook, becoming the state's 11th available online book. Barstool has partnered with Hollywood Casino in state and is expected to expand to other states soon. |
| July 2019 | On July 22, 2019, FanDuel launched its online sportsbook app in Pennsylvania with the first integrated wallet. That means bettors could travel seamlessly between PA and NJ and bet with the same app and account. FanDuel rival DraftKings would join the PA market in November. |
| May 2019 | On May 28, 2019, PlaySugarHouse launched Pennsylvania's first online sportsbook. That would be followed one month later by betPARX and BetRivers as the PA online sports betting market expanded. |
| November 2018 | In Pennsylvania, legal sports betting officially went live on Nov. 17, 2018, with Hollywood Casino at Penn National Race Course taking the first legal wagers. |
| May 2018 | Pennsylvania got its wish when the Supreme Court voted to overturn the federal ban on sports betting outside of Nevada. HB 271 would allow any of Pennsylvania's 12 licensed casinos to apply for a sports betting license and open their own sportsbooks. |
| October 2017 | The Pennsylvania House and Senate began passing the bill, known as HB 271, back and forth. Finally, after several versions of the bill were re-worked, Gov. Tom Wolf signed the bill into law on Oct. 30. However, Pennsylvania would still need help from the Supreme Court. |
| April 2017 | Rep. Rob Matzie went a step further, offering a resolution to repeal PASPA and then outlining rules are regulations for Pennsylvania to legalize betting. |
| September 2015 | The push to offer legal sports betting in Pennsylvania began when Rep. Rick Kotik introduced a bill to allow legal betting at state casinos. |
Pennsylvania Casinos and Their Branded Sportsbooks
| | | |
| --- | --- | --- |
| Casino Name | Sportsbook Affiliation | Retail Handle from 6/1/21-3/31/22 |
| Harrah's Philadelphia | Caesars | $52,790,320 |
| Hollywood Casino at Penn National Race Course | Barstool | $500,574,609 |
| The Meadows | Barstool | $1,447,995,118 |
| Mohegan Sun Pocono | Unibet | $77,132,725 |
| Mount Airy Casino Resort | FOX Bet | $127,487,284 |
| betPARX Casino and Racing | betPARX | $196,010,440 |
| Presque Isle Downs & Casino | TwinSpires | $63,275,938 |
| Rivers Casino Pittsburgh | BetRivers | $276,315,890 |
| Rivers Casino Philadelphia | BetRivers | $199,029,243 |
| Wind Creek Bethlehem | BetFred | $18,311,950 |
| Valley Forge Casino Resort | FanDuel | $1,960,834,497 |
| Live! Casino Hotel Philadelphia | FanDuel | $57,747,379 |
| Live! Casino Pittsburgh | FanDuel | $9,491,940 |
Pennsylvania Sports Teams & Sportsbook Partnerships
Latest Sports News in Pennsylvania:
Alfonso Rivas had a remarkable performance for the Pittsburgh Pirates on Saturday, going 3-for-5 and driving in five runs. His contributions were pivotal as the Pirates mounted an impressive comeback from a nine-run deficit to defeat the Cincinnati Reds 13-12, delivering a significant setback to the Reds' postseason aspirations. Rivas began by notching an RBI single in the fourth inning, and he later played a crucial role in the seventh inning, tying the game at 9-9 with a bases-clearing double before adding another run with a single during Pittsburgh's four-run eighth inning. (9/25)

The French Basketball Federation (FFBB) has imposed a deadline on Philadelphia 76ers standout Joel Embiid, compelling him to make a prompt decision regarding his intentions to represent the French national team. FFBB President Jean-Pierre Siutat emphasized the urgency, stating, "It will happen very quickly in all cases. We hope so, and I think he knows it. We may receive a response by October 10, as we've set this deadline." (9/25)
What to Keep an Eye on:
The Philadelphia Eagles are gearing up for a packed week of NFL action, with two pivotal matchups on their schedule. First, they'll face off against the Tampa Bay Buccaneers in a Monday night showdown at Raymond James Stadium. Then, to cap off the week, they'll return to the friendly confines of Lincoln Financial Field to take on the Washington Commanders on Sunday. Eagles fans can look forward to an exciting week of football as their team takes on these formidable opponents. (9/25)


The Pittsburgh Pirates are set to kick off a three-game series against the Philadelphia Phillies with an eagerly anticipated showdown on Tuesday at Citizens Bank Park. Keep an eye on Jack Suwinski, who has been swinging for the fences with 26 home runs this season, aiming to become the first Pirate to hit the 30-home run mark since Josh Bell achieved it in 2019. Meanwhile, Phillies ace Aaron Nola will be on the mound, eager to secure his first win of the month of September. Baseball fans are in for a thrilling matchup filled with potential milestones and a pitcher's quest for redemption. (9/25)
Professional Team Licenses
Eight in-state professional sports organizations have petitioned and been approved to open books under the law in PA and have grand plans for local bettors. Here are the current partnerships:
Philadelphia 76ers & Betway

Philadelphia Eagles & FOX Bet

Philadelphia Flyers & BetRivers

Philadelphia Union — No current partner

Philadelphia Phillies — No current partner

Pittsburgh Penguins & BetRivers

Pittsburgh Pirates & BetMGM

Pittsburgh Steelers & Unibet
Pro Sports Teams
Although states don't need their own professional team to have a strong sport-specific market, it certainly can help momentum and engagement! Because of legal mobile betting, bettors can attend pro games and bet and monitor in real-time when watching their favorite teams.
Pennsylvania has eight pro teams housed in the Philadelphia and Pittsburgh areas that attract sports bettors' attention.

NFL Betting in Pennsylvania
Pittsburgh Steelers and Unibet
The Pittsburgh Steelers and Unibet agreed to a unique partnership in August 2021, which includes brand exposure throughout the stadium and an exclusive meet and greet with retired Steelers players outside Acrisure Stadium in a designated area named the "Unibet Tailgate Zone." Other exciting additions to this partnership include the Steelers Mount Rushmore Sweepstakes and a Steeler's blackjack game.
NFL Game Odds: Pittsburgh Steelers vs. Las Vegas Raiders
Below is a selection of odds for the upcoming NFL game: Updated October 01, 2023 - Odds Provided by BetMGM - Subject to Change
| | | | |
| --- | --- | --- | --- |
| Team | Spread | Moneyline | Total |
| | (-1.0) -110 | -115 | Over 44.0 (-110) |
| | (+1.0) -110 | -105 | Under 44.0 (-110) |
Philadelphia Eagles and FOX Bet
The Eagles and FOX Bet agreed to a partnership that entails a 4,000-square-foot lounge and production studio and brand exposure throughout the stadium and social media channels. The lounge and production studio at the Lincoln Financial Field allows fans to bet on the Eagles and even experience a broadcast by members of FOX Sports.
NFL Game Odds: Philadelphia Eagles vs. Tampa Bay Buccaneers
Below is a selection of odds for the upcoming NFL game: Updated October 01, 2023 - Odds Provided by BetMGM - Subject to Change
| | | | |
| --- | --- | --- | --- |
| Team | Spread | Moneyline | Total |
| | (-5.5) -110 | -250 | Over 46.0 (-110) |
| | (+5.5) -105 | +200 | Under 46.0 (-110) |
A recommended resource to help you bet on football in Pennsylvania:
NBA Betting in Pennsylvania
Philadelphia 76ers and Betway
Back in November 2021, the 76ers and Betway agreed to a multi-year partnership that includes brand exposure during their home games at the Wells Fargo Center. Fans will see Betway's presence throughout the arena and also notice the global sportsbook hosting some occasional and exciting 76ers sweepstakes.
A recommended resource to help you bet on basketball in Pennsylvania:
MLB Betting in Pennsylvania
Philadelphia Phillies - No Sportsbook Partner
The Philadelphia Phillies are the oldest continues same-city same-name franchise in American sports. The Phillies are two-time World Series champions, with championships in 1980 and again in 2008. Philadelphia has won the National League pennant seven times and its division 11 times, including five consecutive division titles from 2007 to 2011. They have not made the postseason since.
The Phillies made a big splash in the spring of 2019 by signing Bryce Harper to a 13-year, $330 million contract. Philadelphia plays its home games at Citizens Bank Park, which resides in South Philadelphia.

BetMGM made their presence known at
PNC Park
when they partnered with the Pirates two years ago. BetMGM's logo and offer exclusive promotions have appeared at PNC park for the entirety of last year's MLB season.

A recommended resource to help you bet on baseball in Pennsylvania:
Pittsburgh Penguins and BetRivers
The partnership between the Penguins and BetRivers began in April 2021 and lead to the opening of a new sports betting lounge at their very own PPG Paints Arena. This lounge can be found on the FedEx level, section 119 in the PPG Paints Arena and includes odds boards, ample seating, multiple tv screens, and a bar.
Philadelphia Flyers and BetRivers
BetRivers made history back in 2020 when they created two sportsbook locations in the Wells Fargo Arena, which became the first NHL-branded sportsbook lounges. Fans are able to utilize two large betting spaces with kiosks and place their wagers on the Flyers and 76ers when they were playing at home. Both locations are named the BetRivers.com Sportsbook Lounge and the Rivers Casino Philadelphia Sports Lounge and are over 5,000 square feet and are on the top level and main level, respectively. Fans and bettors alike have access to a multitude of tvs, odds boards, a view of the live game, and ample seating. Please keep in mind that wagers can only be placed online at both sportsbook locations at this time.
A recommended resource to help you bet on hockey in Pennsylvania:
MLS Betting in Pennsylvania
Philadelphia Union and Unibet
The Union was founded in 2010 and finished as runner-up in the U.S. Open Cup tournaments in 2014, 2015 and 2018. Known as "The U," Brooklyn Nets star Kevin Durant is part of the team's ownership group. Based in Chester, Pennsylvania, the team plays at Subaru Park on the banks of the Delaware River.
A recommended resource to help you bet on soccer in Pennsylvania:
College Sports Teams
When James Franklin took over the football program at State College, Penn State once again propelled itself to the national scene, and Jay Wright's Villanova basketball team has become a perennial national title contender.
College Football Betting in Pennsylvania
Penn State Nittany Lions
The Nittany Lions are one of the nation's most prestigious college football programs with their iconic blue and white uniforms and classic full white helmets. Penn State has played in the Big Ten since 1993 and tallied four Conference Championships. The Nittany Lions have 13 undefeated seasons and two national championships in 1982 and 1986.
Penn State ranks among the top 10 all-time in total wins. The Nittany Lions play at Beaver Stadium in University Park, Pennsylvania, currently the second-largest stadium in the Western hemisphere. Currently, James Franklin is Penn State's head coach.
Pittsburgh Panthers
Pittsburgh claims nine national championships in football, though all but one came before World War II. Pitt ranks top 20 all-time in wins and features a long list of Panthers football greats like Heisman-winning running back Tony Dorsett, Dan Marino, and Mike Ditka. Nine Pittsburgh alumni feature in the Pro Football Hall of Fame, fifth-most of any university.
Pittsburgh has played in the Atlantic Coast Conference (ACC) since 2013. The Panthers play their home games at Heinz Field, which they share with the Pittsburgh Steelers. Pat Narduzzi coaches them.
Temple Owls
Temple football has bounced around conferences but joined the American Athletic Conference (AAC) in 2013. The Owls have two conference titles, the most recent in 2016 and nine bowl appearances. They play their home games at Lincoln Financial Field in Philadelphia, home of the Eagles.
Recommended resources to help you bet on college football in Pennsylvania:
College Basketball Betting in Pennsylvania
Villanova Wildcats
Over the past decade, Villanova has risen to the top of the college basketball heap as an annual national title contender. Villanova's 2016 national championship was one of the all-time great March Madness endings as Ryan Arcidiacono handed off to Kris Jenkins for the buzzer-beating, 3-point national title winner.
The Wildcats won the championship again two years later, their third title. The first came in 1985 as the all-time Cinderella seed when the 8-seed Wildcats became the lowest seed ever to win the title with a nearly perfect game in the finale to upset the heavily-favored Georgetown Hoyas. Villanova has six Final Four appearances and eight Big East regular-season championships.

Pittsburgh Panthers
Like its football team, Pitt basketball also competes in the ACC. Pittsburgh has 26 NCAA tournament appearances, and the Panthers have made the Sweet Sixteen five times this century. Pitt has only one Final-Four appearance in 1941. Pittsburgh plays its home games in the Petersen Events Center in Pittsburgh. Jeff Capel is the current head coach of the Panthers.

Penn State Nittany Lions
Penn State plays in the Big Ten and is not traditionally known for its men's basketball program, with only one March Madness appearance since 2001 and a single Final-Four berth in 1954. But the Nittany Lions are on their way up under coach Pat Chambers. They won the NIT championship in 2018, their second NIT title in a decade.

Temple Owls
Temple was a longtime member of the Atlantic 10 Conference but now plays in the American Athletic Conference (AAC), like its football team. The Owls have won 20 regular-season conference championships, many of them under legendary head coach John Cheney. Temple has the sixth-most wins in NCAA Division I men's basketball history.
The Owls play in the Liacouras Center on campus in Philadelphia. They are led by Owls great Aaron McKie. Temple was the first NIT champion in 1938 and played in the Final Four in 1956 and 1958.
St. Joseph's Hawks
St. Joseph's is one of the Philadelphia Big Five. The Hawks compete in the Atlantic 10 Conference. St. Joe's made the Final Four in 1961 (under Hall of Fame coach Jack Ramsay) and nearly made it back in 2014 when Jameer Nelson and Delonte West led the team to an undefeated regular season but lost in the Elite Eight by two. The Hawks are led by Head Coach Billy Lange.
Recommended resources to help you bet on college basketball in Pennsylvania:
Other Events
An exciting, down-the-road sporting event in Pennsylvania will be the MLB All-Star Game in 2026.
In addition to the 2026 MLB All-Star Game, Penn State and the Bryce Jordan Center will host the U.S. Olympic Team Trials for wrestling in 2024.
As mentioned, PA also has several Division I basketball teams, such as Villanova and Lehigh. Both teams have become consistent NCAA Tournament squads, with Villanova winning NCAA titles in 2016 and 2018.
Pennsylvania Sports Betting Destinations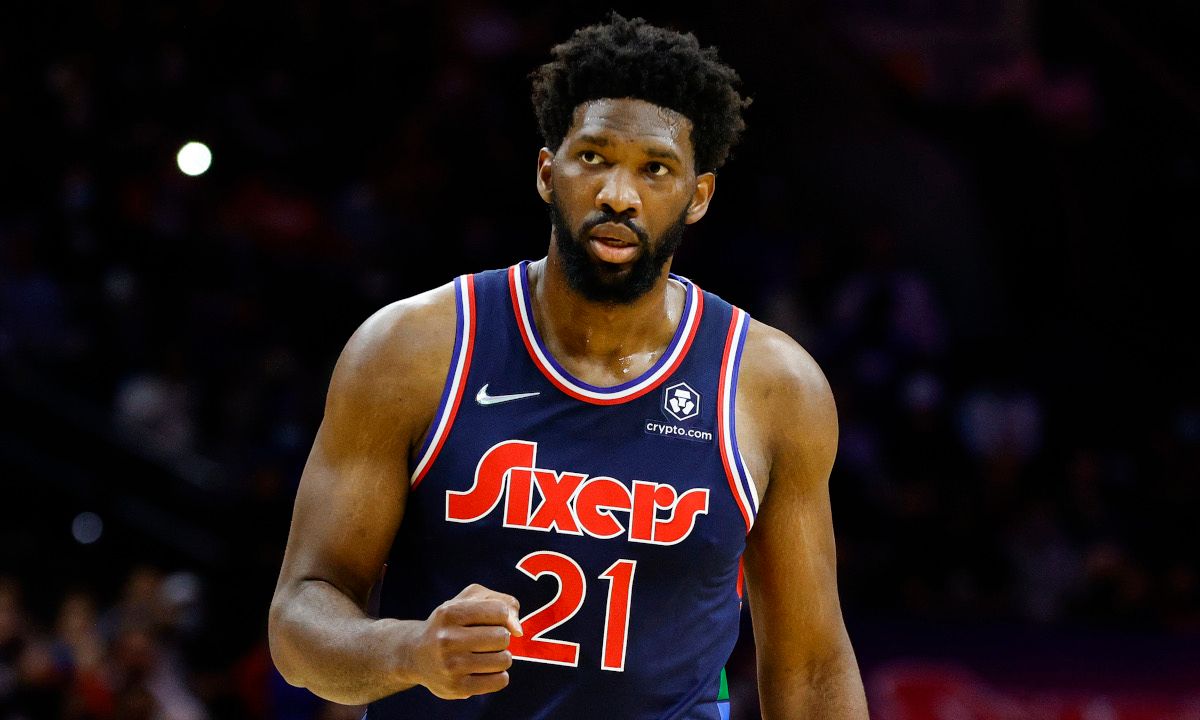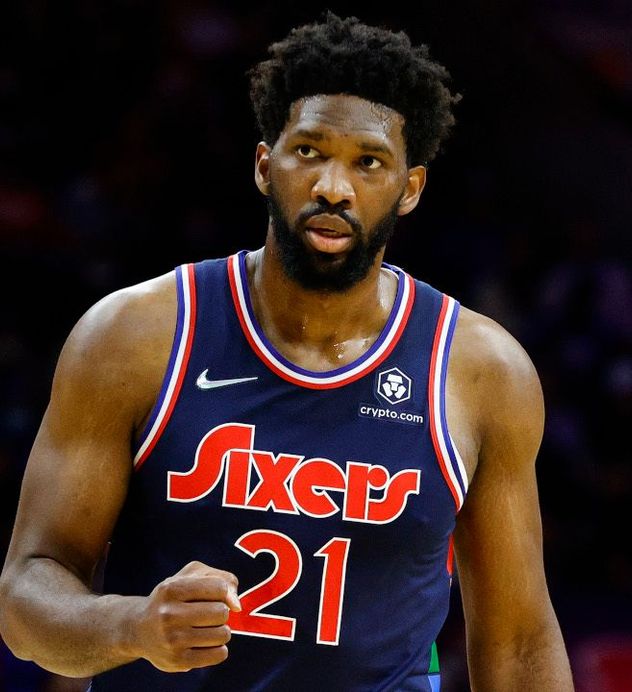 Pennsylvania Sports Betting FAQ
Commonly asked questions about sports betting in the Keystone State.
Is sports betting legal in Pennsylvania?
Sports betting has been legal in Pennsylvania since 2019. State residents have many options as they can place their wagers on eleven legalized sportsbooks.
Can I bet online in Pennsylvania?
You can bet online, including registrations and deposits. That's part of what makes Pennsylvania a great place for sports bettors.
How old do I have to be to bet in Pennsylvania?
You must be 21 years old to bet in Pennsylvania.
Do you have to pay taxes on sports betting in Pennsylvania?
You do. Once you hit $600 in winnings at a sportsbook, they will send you tax forms. You can write off gambling losses, but only the amount that's not offset by winnings. So if you lose $1,000 in a year but also win $750 at another book, you can only write off $750.
Is DraftKings sportsbook legal in Pennsylvania?
Yes, DraftKings is legal in Pennsylvania. The high barrier to entry due to a crazy tax rate and license fee won't prevent big players like DraftKings from entering the state.
Is Bovada legal in Pennsylvania?
Bovada is not legal in Pennsylvania, or anywhere in the U.S., and won't be necessary thanks to so many legal options popping up in the Keystone State.
Is Daily Fantasy Sports (DFS) legal?
Yes, DFS is operational in Pennsylvania. DraftKings and FanDuel are among the DFS operators in the state.