LIVE
Pennsylvania Sports Betting
Pennsylvania has legal sports betting. Rejoice! The Keystone State is set to become one of the biggest players in the online sports gambling space thanks to a large population and diehard sports fans. Pennsylvania has full online betting, which is great for consumers, but the barrier to entry for operators is high. Here's what you should know about Pennsylvania sports betting.
Sportsbook Offers
Win $200 if Team USA Wins a Gold Medal
Claim Now
Make a $20+ bet on the Olympics
Win $200 if USA wins gold in any event
New users in CO, NJ, IN, IA, MI
Bet on the Summer Games, Get $100 FREE!
Claim Now
New users only; $20 min. deposit
Bet $1, Win $100 if USA Wins a Medal
Claim Now
Bet $1 on ANY Olympic event
Win $100 if USA wins a medal that day
Key Takeaways
| | |
| --- | --- |
| Is online sports betting legal in Pennsylvania? | Yes |
| When did online sports betting become legal in Pennsylvania? | May 2019 |
| What online sportsbooks are available in Pennsylvania? | DraftKings, BetMGM, Parx, FanDuel, FOXBet, SugarHouse and Unibet. |
| What sports can you bet on in Pennsylvania? | No sports are off-limits (relative to other legal U.S. markets). The only bet type that's not allowed is college player props. |
Pennsylvania Sports Betting Timeline
September 2020

On Sept. 15, 2020, Barstool Sports made Pennsylvania its first state to launch its online sportsbook, becoming the state's 10th available online book. Barstool has partnered with Hollywood Casino in state and is expected to expand to other states soon.

July 2019

On July 22, 2019, FanDuel launched its online sportsbook app in Pennsylvania with the first integrated wallet. That means bettors could travel seamlessly between Pennsylvania and New Jersey and bet with the same app and account. FanDuel rival DraftKings would join the Pennsylvania market in November.

May 2019

On May 28, 2019, PlaySugarHouse launched Pennsylvania's first online sportsbook. That would be followed one month later by Parx and BetRivers as the Pennsylvania online sports betting market expanded.

November 2018

In Pennsylvania, legal sports betting officially went live on Nov. 17, 2018, with Hollywood Casino at Penn National Race Course taking the first legal wagers.

May 2018

Pennsylvania got its wish when the Supreme Court voted to overturn the federal ban on sports betting outside of Nevada. HB 271 would allow any of Pennsylvania's 12 licensed casinos to apply for a sports betting license and open their own sportsbooks.

October 2017

The Pennsylvania House and Senate began passing the bill, known as HB 271, back and forth. Finally, after several versions of the bill were re-worked, Gov. Tom Wolf signed the bill into law on Oct. 30. However, Pennsylvania would still need help from the Supreme Court.

April 2017

Rep. Rob Matzie went a step further, offering a resolution to repeal PASPA and then outlining rules are regulations for Pennsylvania to legalize betting.

September 2015

The push to offer legal sports betting in Pennsylvania began when Rep. Rick Kotik introduced a bill to allow legal betting at state casinos.
Locations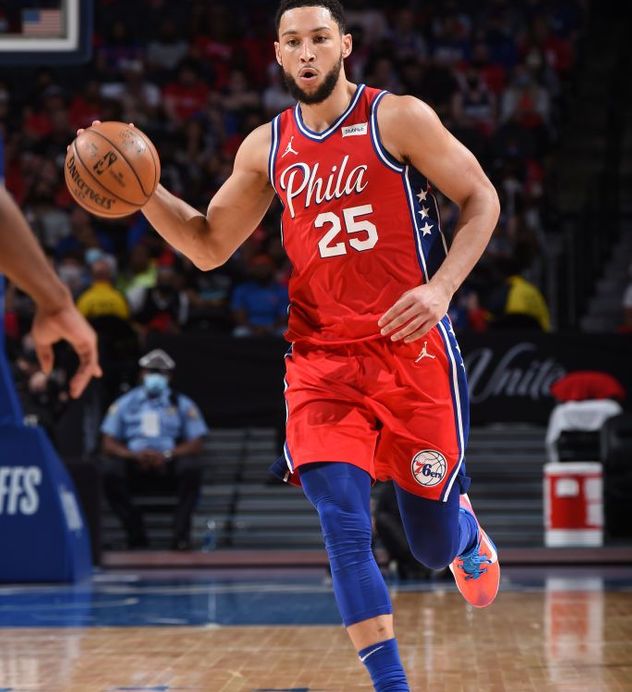 Pennsylvania Sports Betting Sites & Apps
Rejoice! The Keystone State is set to become one of the biggest players in the online sports gambling space in the coming months and years. Why is legal sports betting set to explode in Pennsylvania? It's fifth among U.S. states in population. Of all the states with legalized online betting, it has by far the most people (and potential bettors). Second, Pennsylvania has two huge markets home to several storied professional and college teams, all with loyal, diehard fanbases. Add it all up and you're looking at a massive legal betting market.
When are more sports betting sites coming online in Pennsylvania? Pennsylvania will not have a fully-developed market like New Jersey because of the $10 million licensing fee required for operators, and high tax rate. That creates a large barrier to entry and allowed only two types of operators to enter PA — the biggest, like DraftKings and FanDuel — plus any brands tied to casinos in the state, like BetRivers. For more on Pennsylvania sportsbooks, you can read our reviews:
DraftKings Sportsbook Pennsylvania

Read our full DraftKings review
The DFS behemoth turned its attention to Pennsylvania shortly after successfully launching in New Jersey.
Parx Sportsbook Pennsylvania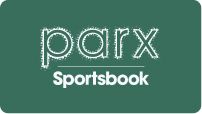 Parx Casino in Philadelphia joined SugarHouse and Rivers on June 24, 2020 as the only online sports betting sites in Pennsylvania.
FanDuel Sportsbook Pennsylvania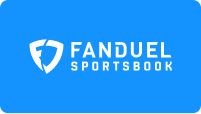 FanDuel began testing its sports betting product in Pennsylvania in July and launched in fall 2019. The product is very similar to the experience in New Jersey, where FanDuel has established itself as one of the primary players.
FOX Bet Sportsbook Pennsylvania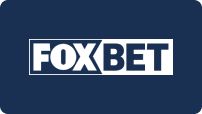 Shortly after launching in New Jersey, FOX Bet turned its attention to Pennsylvania.
BetRivers Sportsbook Pennsylvania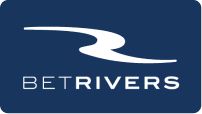 Read our full BetRivers review
Rivers Casino in Pittsburgh is associated with SugarHouse, which operates in New Jersey. But BetRivers is the company's Pennsylvania brand.
Unibet Sportsbook Pennsylvania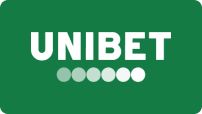 European book Unibet also has a presence in New Jersey.
SugarHouse Sportsbook Pennsylvania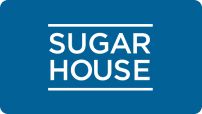 Read our full SugarHouse review
This app is associated with the SugarHouse Casino in Pennsylvania. Users can place bets online or in person using a single wallet.
Barstool Sportsbook Pennsylvania
Barstool sportsbook will also have a big presence in Pennsylvania because its new parent company, Penn National, owns several casinos in the state. The book launched there this fall, its first operational state.
How to Place a Sports Bet in Pennsylvania
It's easy to get started with sports betting in Pennsylvania. Here's how:
Step 1: Choose a Sportsbook
Pennsylvania has a handful of big-time sportsbooks, so eventually you'll want multiple accounts so you can shop for the best lines. But you have to start with one. Let's start with Parx, which will give you a $500 risk-free bet.
Step 2: Sign Up & Deposit
Follow the prompts to set up your account with Parx. They may ask for your social security number or driver's license to verify your identity and age. Parx will take you right through the deposit flow. We'd recommend direct deposit via a bank account — that way when you cash out, the money reflects in your checking account instead of being credited back to a card.
Step 3: Verify Your Location in PA
If you're using a desktop computer, Pennsylvania sportsbooks require you to download GeoComply, a location-tracking software that verifies you're in the state. If you're on your phone, just allow the Parx app to track your location when prompted, and you won't need additional software.
Step 4: Place a Legal Bet
Parx offers fair odds compared to its competitors in a lot of markets. Congrats! You've just placed your first legal sports bet in Pennsylvania.
Go to the sport

Click the line you want to bet

Click bet slip (or navigate if you're on a computer)

Enter your bet amount

Submit
How Pennsylvania Sports Betting Compares
We graded Pennsylvania on its sports betting bill and experience relative to other states.
How Pennsylvania Compares
Pennsylvania Sports Betting Grading Card:

Pennsylvania hopped on the online sports betting train quickly, getting full mobile betting live just a few months after the Supreme Court repealed PASPA. Pennsylvania's market isn't perfect, with its high barrier to entry for sportsbooks resulting in fewer options for bettors, but it's better than almost any other state right now. Pennsylvania is especially friendly to bettors, offering full odds on in-state college and pro sports at fair pricing, and now available to register and bet in-person or online with user-friendly betting and depositing options.
Mobile Betting Options: B
Pennsylvania's high barrier of entry due to a one-time $10-million license fee, plus a 36% tax rate for operators, makes it an undesirable market for many smaller players in the space.
Colorado is seeing rapid expansion with innovative Nevada sportsbooks Circa and Westgate entering their markets. We won't see that in Pennsylvania — only the richest operators who can afford to lose money for a while will enter right now, or books tied to existing casinos.
Deposit: A
Despite heavy casino influence in the state, Pennsylvania did the right thing and chose to allow for online sign-ups and deposits. That gives sports bettors more betting options since they can sign up for a handful of different sportsbooks with ease.
Fair Pricing: A-
There's nothing egregious in Pennsylvania's pricing (like Tennessee's), and the state is slowly but surely adding more sportsbooks to the market, which will allow you to line shop more effectively.
Offerings: A-
Pennsylvania, fortunately, did not go the New Jersey route by banning betting on college teams from the state. That would have eliminated about 5% of the college football card per week and as much as 10% of the card on a busy college basketball Saturday.
Pennsylvania sportsbooks can't offer everything an unregulated offshore book can, but as new U.S. states go, Pennsylvania bettors will be happy with their betting options.
THE GOOD
Full Online Betting in PA
Pennsylvania got to market quickly, which allowed it to retain bettors who otherwise might've flocked to the New Jersey border as they have in New York.
That, coupled with full online betting and deposits, makes Pennsylvania a consumer-friendly market.
Pennsylvania has online casinos as well, which have provided a huge boost during the COVID-19 quarantine in particular and should continue to grow.
College Betting Available
While other states like New Jersey and Illinois have banned in-state betting on all amateur sporting events from the college level on down, Pennsylvania has chosen to allow betting on college sports.
That allows Pennsylvania users to bet on popular local college teams like Penn State, Pitt, Villanova and Temple, increasing betting options and ultimately resulting in a boon for the Pennsylvania economy.
THE BAD
Pennsylvania's Tax Rate
The $10 million for operators is a big ask for smaller players hoping to enter the market. But the real kicker is the 36% tax rate.
That's far higher than other newly legal states like New Jersey (13% for online bets) and Colorado (10%).
Pennsylvania's population makes it worthwhile for bigger operators like FanDuel and DraftKings to enter because they can afford to lose money in the short term before they gain market share.
But for other smaller operators, the marketing spend necessary to compete plus that tax rate could make it difficult to be profitable anytime soon. It will be the big brands plus Pennsylvania-based casinos unless PA eases up its tax rate and license fee.
Fewer operators is bad news for bettors too. That means fewer available apps and fewer places to shop around for the best odds and deals.
Pennsylvania Sports Betting Rules
Here are the sports betting rules specific to Pennsylvania you need to know.
| | |
| --- | --- |
| Age requirements | To place a legal sports wager in Pennsylvania you must be 21 years of age. |
| College sports betting | Sports bettors can wager on all professional and college sports in Pennsylvania. |
| No high school sports | Bettors in Pennsylvania cannot wager on high school athletics. |
Pennsylvania Sports Betting Tips
Sports Betting for Beginners
If you're new to sports betting, you likely have questions: How much should you be betting on the Eagles? Where should you be betting on the Flyers win totals? How do you find the best odds for each Pirates game?
Action's 11 sports betting tips for beginners can help you make savvier decisions come game time.
Sports Betting Glossary
Sports betting comes with its own language and terminology — favorites and underdogs, spreads and money lines, over/unders and props, and so much more.
It can all be a bit overwhelming and intimidating for newer bettors, so be sure to consult our sports betting glossary for detailed definitions of all the main terms.
Sports Betting Mistakes to Avoid
Whether you're betting on the 76ers game totals or Penguins futures, sports betting isn't easy. It's important to stay disciplined and not overextend yourself.
There will always be ups and downs, but if you stay true to our nine mistakes to avoid, your sports betting experience will be a much more enjoyable one.
Pennsylvania Teams to Bet on
Pro Sports Teams
Although states don't need their own professional team to have a strong sport-specific market, it certainly can help momentum and engagement! Because of legal mobile betting, Pennsylvania bettors can attend pro games and bet and monitor in real-time when watching their favorite teams.
Pennsylvania has eight pro teams housed in the Philadelphia and Pittsburgh areas that attract sports bettors' attention.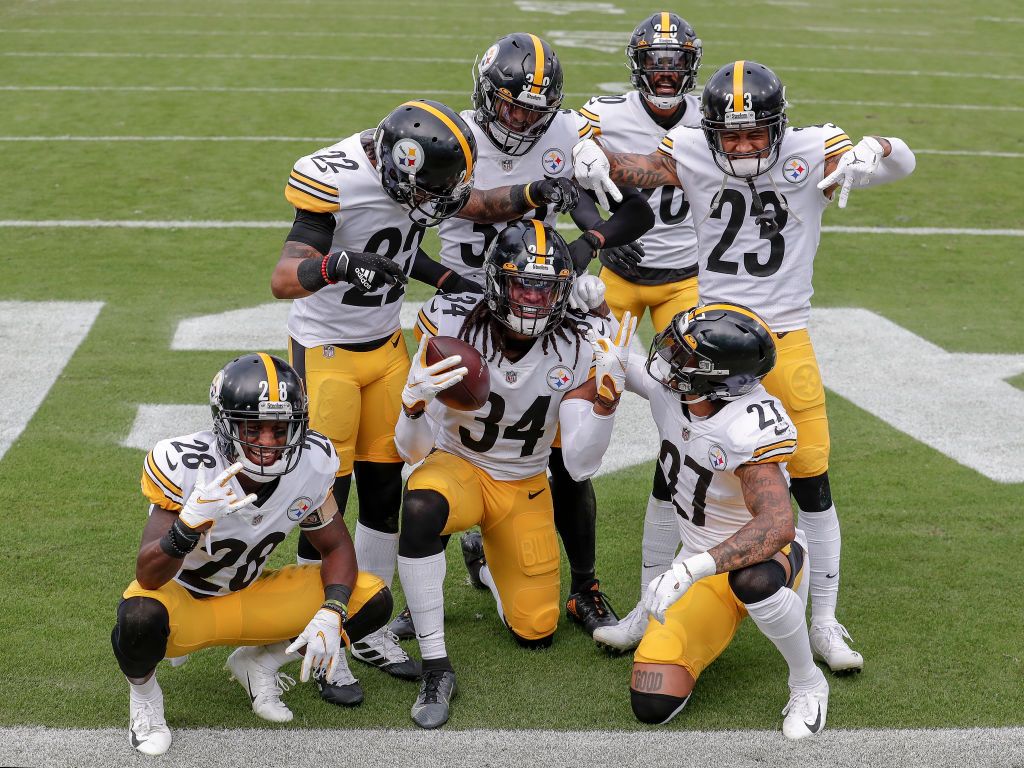 NFL Betting in Pennsylvania
Pittsburgh Steelers
Official Pittsburgh Steelers Website | Roster | Schedule
The Pittsburgh Steelers won the Super Bowl in 1974, 1975, 1978, 1979, 2005, and 2008, their six rings tied with the New England Patriots for most in NFL history. Pittsburgh's eight Super Bowl appearances are tied for second-most all-time. The Steel Curtain are the oldest franchise in the AFC, and they have played in and hosted more conference championship games than any other team. You cannot tell the history of the NFL without the Pittsburgh Steelers.
The Steelers play their home games on the Kentucky bluegrass of Heinz Field on the North Side of Pittsburgh where Steeler Nation reigns supreme.
Pittsburgh Steelers Rivalry #1: vs. Baltimore Ravens. The Steelers may be black and gold, but this rivalry is black and blue. When the Steelers and Ravens play, expect plenty of hard-hitting, smashmouth defense. Pittsburgh leads the all-time series and has won three of four playoff meetings. The teams play Sunday, November 1, in Baltimore and again on Thanksgiving evening, November 26, back in Pittsburgh.
Pittsburgh Steelers Rivalry #2: vs. Cleveland Browns. These division rivals have been playing each other since 1950, though only one team thinks this is a "rivalry." The Steelers have dominated this series, but Cleveland scored a big win against their nemesis in the 2021 playoffs, winning 48-37 at Heinz Field.
Philadelphia Eagles
Official Philadelphia Eagles Website | Roster | Schedule
The Philadelphia Eagles made the playoffs each of the last three years and won their first-ever Super Bowl in 2017. Philadelphia also won the NFL Championship in 1948, 1949, and 1960, before the Super Bowl era. The Eagles play at Lincoln Financial Field, a stadium that holds nearly 70,000 fans in South Philadelphia.
Philly's success in 2020 will depend on the performance of quarterback Carson Wentz, though the team has been wrought with injuries on both sides of the ball early. On defense, the addition of Darius Slay has helped stabilize a solid secondary. If you want to bet on the Eagles, it may be helpful to take a look at how they performed last season. Additionally, you can check out our ongoing NFL insights and analysis to bet smart.
Philadelphia Eagles Rivalry #1: vs. New York Giants. One of many rivalries between local Philly and New York teams, the Eagles vs. Giants rivalry is the oldest and maybe the fiercest. NFL Network ranked this the No. 1 rivalry of all time. The Eagles have a slight series lead, and the teams have split four playoff meetings.
Philadelphia Eagles Rivalry #2: vs. Dallas Cowboys. Like the Giants, the Cowboys are a longtime NFC East division rival, with far too many memorable moments to recount. The Cowboys lead the overall series.
Recommended resource to help you bet smartly on football in Pennsylvania:
NBA Betting in Pennsylvania
Philadelphia 76ers
Official Philadelphia 76ers Website | Roster | Schedule
The Philadelphia 76ers are one of the NBA's oldest franchises. They were originally the Syracuse Nationals and won a 1955 championship there before moving to Philadelphia and winning two more titles in 1967 and 1983. The 1983 Sixers are considered one of the NBA's all-time great teams, featuring Hall of Famers Julius Erving and Moses Malone. Philadelphia's only Finals appearance since their last title came with Allen Iverson in 2001.
Sixers fans hope that changes soon under All-Stars Joel Embiid and Ben Simmons and new head coach Doc Rivers. Philadelphia was swept in the first round of the NBA bubble after struggling through an injury-plagued season, but they'll head into next season as one of the Eastern favorites. Philly plays at its home games at the Wells Fargo Center, which it shares with the Philadelphia Flyers hockey team.
Philadelphia 76ers Rivalry: vs. Boston Celtics. There can only be one rivalry when it comes to the Sixers, and that made this year's first-round sweep to the Celtics all the more bitter. Philadelphia and Boston have battled more times in the playoffs than any other NBA foes, though the Celtics have now won 14 of 21 series. The rivalry once matched Wilt Chamberlain with Bill Russell, then Julius Erving with Larry Bird. Perhaps Joel Embiid and Jayson Tatum are next?
Recommended resource to help you bet smartly on basketball in Pennsylvania:
MLB Betting in Pennsylvania
Philadelphia Phillies
Official Philadelphia Phillies Website | Roster | Schedule
The Philadelphia Phillies are the oldest continues same-city same-name franchise in American sports. The Phillies are two-time World Series champions, with championships in 1980 and again in 2008. Philadelphia has won the National League pennant seven times and their division 11 times, including five consecutive division titles from 2007 through 2011. They have not made the postseason since.
The Phillies made a big splash in the spring of 2019 by signing Bryce Harper to a 13-year, $330 million contract. Philadelphia plays its home games at Citizens Bank Park, which resides in South Philadelphia.
Philadelphia Phillies Rivalry: vs. New York Mets. These National League East rivals are one of many Philly vs New York rivalries across professional sports. The teams brawled a handful of times in the 1980s on the field, and then the rivalry heated back up again in the late 2000s when both teams were routinely World Series contenders. This rivalry is also called the "Battle of the Broads."
Pittsburgh Pirates
Official Pittsburgh Pirates Website | Roster | Schedule
The Pittsburgh Pirates were founded in 1887 and played in the inaugural World Series in 1903. They lost that one but won their first championship in 1909 with Hall of Famer Honus Wagner. Pittsburgh has five World Series championships. The most recent came in 1979, and the most famous was surely Bill Mazeroski's 1960 Game 7 walk-off home run, the only such hit in baseball history.
Pittsburgh has not returned to the World Series since 1979, the longest pennant drought in the National League. Pittsburgh calls the beautiful PNC Park home, with each game taking place along the Allegheny River with the picturesque Pittsburgh skyline in the background. The Pirates wear black and gold, like every other professional Pittsburgh team.
Pittsburgh Pirates Rivalry: vs. Philadelphia Phillies. These teams used to be National League East rivals before the Pirates moved to the NL Central, cooling the rivalry a bit. The in-state rivals dominated the NL East in their time together, often competing for the same division title. Now the teams play only a pair of home-and-home series each season.
Recommended resource to help you bet smartly on baseball in Pennsylvania:
NHL Betting in Pennsylvania
Pittsburgh Penguins
Official Pittsburgh Penguins Website | Roster | Schedule
The Pittsburgh Penguins are five-time Stanley Cup champions, more than any American franchise outside of the Original Six. Penguins legends Mario Lemieux and Jaromir Jagr won back-to-back Cups together in 1991 and 1992, and the team added three more titles over the last decade. Today's team is led by future Hall of Famer Sydney Crosby, and Lemieux is now a principal owner.
The Penguins are the only back-to-back Stanley Cup winners this century and only the fifth ever, and they've won all five titles on the road. Pittsburgh fans will hope to lift the Cup on home ice soon at PPG Paints Arena, which they used to share with the Pittsburgh Power, in the Arena Football League. The Pens were upset by the Montreal Canadiens in the 2020 playoffs.
Pittsburgh Penguins Rivalry: vs. Philadelphia Flyers. This intense in-state rivalry is one of the best in hockey. The teams play in the same division and met in the playoffs three times between 2008 and 2012 and seven times overall. Philly has the edge both in the regular season and in the playoffs head to head, though they cannot match the Penguins Stanley Cup count.
Philadelphia Flyers
Official Philadelphia Flyers Website | Roster | Schedule
The Broad Street Bullies were the first NHL expansion team after the Original Six era to win the Stanley Cup. The Flyers did that in 1974 and again in 1975 but have not lifted the Cup in 45 years since. The Broad Street Bullies are called as much because they play on Broad Street in the Wells Fargo Center, and because of their typically physical play.
The Flyers were led this season by Travis Konecny, who led the team in points and goals, and Philadelphia earned the East No. 1 seed in the 2020 playoffs but came up short in their goal of lifting the Cup. The Flyers are also known for their wild and crazy mascot, Gritty.
Philadelphia Flyers Rivalry: vs. New York Rangers. Philly and New York are rivals across football and baseball too, but Broadway vs. Broad Street is the most hard-hitting of the three rivalries. These neighbors have been division rivals since 1974 and have met in the playoffs 11 times, with the Flyers holding a slim six to five margin.
Recommended resource to help you bet smartly on hockey in Pennsylvania:
MLS Betting in Pennsylvania
Philadelphia Union
Official Philadelphia Union Website | Roster | Schedule
The Union were founded in 2010 and finished as runner-up in the U.S. Open Cup tournaments in 2014, 2015, and 2018. Known as "The U," Brooklyn Nets star Kevin Durant is part of the team's ownership group. Based in Chester, Pennsylvania, the team plays at Subaru Park on the banks of the Delaware River.
Recommended resource to help you bet smartly on hockey in Pennsylvania:
College Sports Teams
When James Franklin took over the football program at State College, Penn State once again propelled itself to the national scene, and Jay Wright's Villanova basketball team has become a perennial national title contender. We expect big bets to be placed on Penn State and Villanova games in the future.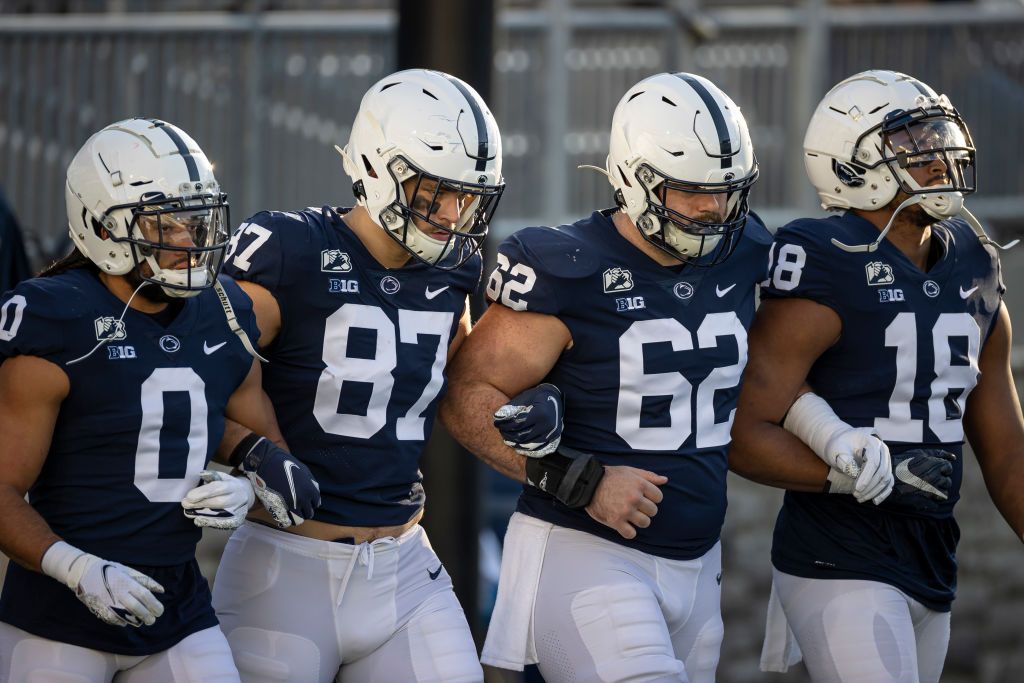 College Football Betting in Pennsylvania
Penn State Nittany Lions Football
Official Penn State Nittany Lions Website | Schedule | Roster
The Nittany Lions are one of the nation's most prestigious college football programs with their iconic blue and white uniforms and classic full white helmets. Penn State has played in the Big Ten since 1993 and tallied four Conference Championships. The Nittany Lions have 13 undefeated seasons and two national championships, in 1982 and 1986.
Penn State ranks among the top 10 all-time in total wins. The Nittany Lions play at Beaver Stadium in University Park, Pennsylvania, currently the second-largest stadium in the Western hemisphere. James Franklin coaches Penn State.
Penn State Nittany Lions Rivalry #1: vs. Michigan State Spartans. Penn State and Michigan State have played each other annually for the Land Grant Trophy since 1993. The Spartans currently lead the series 17-16-1, but the Nittany Lions hold the trophy. With both teams in the Big Ten's Eastern Division, the rivalry will continue to grow.
Penn State Nittany Lions Rivalry #2: vs. Ohio State Buckeyes. This conference rivalry has grown more intense since Penn State joined the Big Ten, and it has become even more important with each passing year. The Buckeyes and Nittany Lions consistently find themselves atop the Big Ten's Eastern Division, making this contest a decisive game each year.
Pittsburgh Panthers Football
Official Pittsburgh Panthers Website | Schedule | Roster
Pittsburgh claims nine national championships in football, though all but one of them came before World War II. Pitt ranks top 20 all-time in wins and features a long list of Panthers football greats like Heisman-winning running back Tony Dorsett, Dan Marino, and Mike Ditka. Nine Pittsburgh alumni feature in the Pro Football Hall of Fame, fifth-most of any university.
Pittsburgh has played in the Atlantic Coast Conference (ACC) since 2013. The Panthers play their home games at Heinz Field, which they share with the Pittsburgh Steelers. Pat Narduzzi coaches them.
Pittsburgh Panthers Rivalry #1: vs. Penn State Nittany Lions. The Keystone Classic is a longstanding in-state rivalry, with the Panthers and Nittany Lions playing exactly 100 times. Penn State leads the all-time series, but the teams have met only four times this century and will not play again until 2030.
Pittsburgh Panthers Rivalry #2: vs. West Virginia Mountaineers. The Backyard Brawl is one of the fiercest and oldest rivalries in college football. The rivalry first began in 1895, and the 1921 game was the first live radio broadcast of a college football game in the U.S. Pitt leads the all-time rivalry. The teams have played sporadically since Pitt joined the ACC but will renew the rivalry in 2022.
Temple Owls Football
Official Temple Owls Website | Schedule | Roster
Temple football has bounced around conferences but joined the American Athletic Conference (AAC) in 2013. The Owls have two conference titles, the most recent in 2016, and nine bowl appearances. They play their home games at Lincoln Financial Field in Philadelphia, home of the Eagles.
Temple Owls Rivalry: vs. Villanova Wildcats. The Mayor's Cup pits these two Philadelphia rivals located 15 miles apart. Villanova plays in the Football Championship Subdivision (FCS), so the schools only occasionally play non-conference. Temple has won four of seven matchups this century.
Recommended resources to help you bet smartly on college football in Pennsylvania:
College Basketball Betting in Pennsylvania
Villanova Wildcats Men's Basketball
Official Villanova Wildcats Website | Schedule | Roster
Over the past decade, Villanova has risen to the top of the college basketball heap as an annual national title contender. Villanova's 2016 national championship was one of the all-time great March Madness endings as Ryan Arcidiacono handed off to Kris Jenkins for the buzzer-beating, 3-point national title winner.
The Wildcats won the championship again two years later, their third title. The first came in 1985 as the all-time Cinderella seed when the 8-seed Wildcats became the lowest seed ever to win the title with a nearly perfect game in the finale to upset the heavily-favored Georgetown Hoyas. Villanova has six Final Four appearances and eight Big East regular-season championships.
The Wildcats continue to contest the Philadelphia Big Five rivalry each year against fellow Philly rivals Temple, St. Joseph's, Penn, and La Salle. Villanova is led by two-time Naismith Coach of the Year and future Hall of Famer, Jay Wright. They have recently become an NBA Draft hot spot with players like Kyle Lowry, Mikal Bridges, Josh Hart, and Donte DiVincenzo, making the university proud.
Villanova Wildcats Rivalry #1: vs. Georgetown Hoyas. These original Big East members have played many big games, but none were bigger than that 1985 National Championship Game. The Hoyas were the heavy favorite and featured Patrick Ewing, maybe the best Big East player ever. Today, Ewing is the Hoyas' coach, and the teams play at least twice a season, though Villanova has dominated the rivalry of late.
Villanova Wildcats Rivalry #2: vs. St. Joseph's Hawks. You could list any of the Philadelphia Big Five rivalries, but there's a reason this one's called the Holy War. These two universities with Roman Catholic affiliations sit less than eight miles apart in Philadelphia, and this rivalry has been called "the Army-Navy of basketball." Nova has more than doubled St. Joe's in the all-time series.
Pittsburgh Panthers Men's Basketball
Official Pittsburgh Panthers Website | Schedule | Roster
Like its football team, Pitt basketball also competes in the ACC. Pittsburgh has 26 NCAA tournament appearances, and the Panthers have made the Sweet Sixteen five times this century. Pitt had alone Final Four appearance in 1941. Pittsburgh plays its home games in the Petersen Events Center in Pittsburgh. Jeff Capel coaches them.
Pittsburgh Panthers Rivalry #1: vs. West Virginia Mountaineers. The basketball version of the Backyard Brawl isn't quite as fierce as the football one, but it's still Pittsburgh's biggest rivalry on the hardwood. The teams have long been conference rivals and have played the closeout game in three arenas: Pitt Pavilion, the West Virginia Field House and Pittsburgh's Fitzgerald Field House. West Virginia leads the all-time series.
Pittsburgh Panthers Rivalry #2: vs. Duquesne Dukes. "The City Game" pits crosstown Pittsburgh rivals. The rivalry peaked between 1977 and 1982 when both schools played in the Eastern Eight Conference. Pittsburgh has dominated the rivalry of late, with Duquesne winning only once this century despite playing nearly annually.
Penn State Nittany Lions Men's Basketball
Official Penn State Nittany Lions Website | Schedule | Roster
Penn State plays in the Big Ten and is not traditionally known for its men's basketball program, with only one March Madness appearance since 2001 and a single Final Four berth in 1954. But the Nittany Lions are on their way up under coach Pat Chambers. They won the NIT championship in 2018, their second NIT title in a decade, and we're poised for a serious March run at 21-10 before the pandemic suspended the season this spring.
Penn State Nittany Lions Rivalry: vs. Pittsburgh Panthers. Penn State doesn't have a traditional rival, but this in-state rivalry is always a heated battle. These teams do not play every season right now, but they've met 76 times, making Pittsburgh the Nittany Lions' second most frequent rival. The teams have split the series, 38 wins each.
Temple Owls Men's Basketball
Official Temple Owls Website | Schedule | Roster
Temple was a longtime member of the Atlantic 10 Conference but now plays in the American Athletic Conference (AAC), like its football team. The Owls have won 20 regular-season conference championships, many of them under legendary head coach John Cheney. Temple has the sixth-most wins in NCAA Division I men's basketball history.
The Owls play in the Liacouras Center on campus in Philadelphia. They are led by second-year coach and Owls great, Aaron McKie. Temple was the first NIT champion in 1938 and played in the Final Four in 1956 and 1958.
Temple Owls Rivalry: vs. St. Joseph's Hawks. Temple and St. Joe's are part of the Philadelphia Big Five and compete in that inner-city rivalry. The rivalry was intensified in 2005 when Temple coach John Cheney "sent in a goon" to intentionally foul St. Joseph's senior John Bryant, breaking his arm and ending his career, an ugly incident that led to Cheney's suspension for the remainder of the season.
St. Joseph's Hawks Men's Basketball
Official St. Joseph's Hawks Website | Schedule | Roster
St. Joseph's is one of the Philadelphia Big Five. The Hawks compete in the Atlantic 10 Conference. St. Joe's made the Final Four in 1961 under Hall of Fame coach Jack Ramsay and nearly made it back in 2014 when Jameer Nelson and Delonte West led the team to an undefeated regular season lost in the Elite Eight by two. The Hawks are led by first-year head coach Billy Lange, who replaces 24-year coach Phil Martelli.
St. Joseph's Rivalry: vs. Villanova Wildcats. The Hawks are rivals with every opponent in the Philadelphia Big Five, but Villanova is certainly at the top of the list. These Roman Catholic-affiliated school teams play "The Holy War," often called "the Army-Navy of basketball." St. Joe's trails the all-time series by more than double.
Pennsylvania Quakers Men's Basketball
Official Penn Quakers Website | Schedule | Roster
Penn played the first basketball game with five players on a team on March 20, 1897, against Yale. The Quakers play in the Ivy League and are tied with Princeton at 26 regular-season conference championships. Penn has played in the NCAA Tournament 24 times and made the Final Four in 1979, though their last March Madness win was in 1994. The Quakers rank in the top 20 all-time in men's college hoops wins, just ahead of inner-city rival Villanova.
Penn Rivalry: vs. Princeton Tigers. These Ivy League foes have often battled for conference supremacy over the years, which is always Penn's final regular-season game. Each school has 26 regular-season Ivy League championships. The rivalry has been played 239 times since 1903, with Penn leading the all-time series 126 to 113.
Recommended resources to help you bet smartly on college basketball in Pennsylvania:
NCAA Division I Football & Basketball
Penn State Nittany Lions
Pittsburgh Panthers
Temple Owls
NCAA Division I Basketball Only
Villanova Wildcats
Bucknell Bison
Lafayette Leopards
Lehigh Mountain Hawks
Penn Quakers
Robert Morris Colonials
Saint Francis Red Flash
Drexel Dragons
Other Events
An exciting, down-the-road sporting event in Pennsylvania will be the MLB All-Star Game in 2026.
Philadelphia will host the 2026 MLB All-Star Game and accompanying All-Star Week events.
In addition to the 2026 MLB All-Star Game in Pennsylvania, State College hosted the U.S. Olympic Team Trials for wrestling. The event, which was supposed to occur in April 2020, took place in 2021 at the Bryce Jordan Center.
As mentioned, Pennsylvania also has several Division I basketball teams, such as Villanova and Lehigh. Both teams have become consistent NCAA Tournament squads, with Villanova winning NCAA titles in 2016 and 2018.
More Reading on Pennsylvania
To get a complete rundown on where legal betting stands in your state, check out our complete guide here.
Pennsylvania Sports Betting FAQ
Is sports betting legal in Pennsylvania?
Can I bet online in Pennsylvania?
How old do I have to be to bet in Pennsylvania?
Do you have to pay taxes on sports betting in Pennsylvania?
Is DraftKings sportsbook legal in Pennsylvania?
Is Bovada legal in Pennsylvania?