Ohio Sports Betting
OH Online Sportsbook Legalization May 2022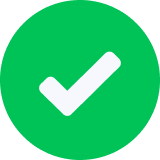 Updated May 18th, 2022
Legalized sports betting in Ohio will start no later than Jan. 1, 2023, after Gov. Mike DeWine signed House Bill 29 on Dec. 22. Several batches of proposed rules have been opened for public comment and finalized. Operators can apply for licensure during the summer of 2022.
The Buckeye State has avoided political and practical roadblocks, and the timeline remains on track.
Ohio Sports Betting Key Takeaways
| | |
| --- | --- |
| ⚖️ Is sports betting legal in Ohio? | Sports betting is legal in Ohio, but it has yet to be implemented. Gov. Mike DeWine approved House Bill 29 on Dec. 22, 2021, which was the final step in the legalization process. Per state law, this bill became law on March 23rd, 2022. Online sports betting is expected to launch no later than January 2023. |
| 💸 What are the requirements to bet online? | The details of the sports betting bill have not been released, but it is expected that you will have to be 21 years of age and physically in OH (verifiable by your mobile device's geolocation tech, or a downloadable desktop plugin) to place wagers. |
| 📒 What sportsbooks will be available when mobile betting goes live in Ohio? | There are no sportsbooks officially approved, but expect some of the name-brand operators like: FanDuel, DraftKings, BetMGM and Caesars. |
| 🏈 What sports will I be able to bet on in OH? | While this information has not been finalized, you will be able to bet on all the major American league sports (NFL, NBA, MLB, MLS, NHL) and more such as European basketball leagues, cricket and rugby. |
Ohio Sports Betting Overview
Ohio's Legalization Timeline for Betting
May 2022
The Ohio Casino Commission has given a timeline for proprietors to apply for their license. Their license allows them to operate within the state. This window starts on June 15th and ends on July 15th for type A and B proprietors, and the window for type C proprietors is July 15th-August 15th. [Public Implementation Timeline, May 4]
March 2022
Three months have passed since Gov. DeWine signed House Bill 29, and it is now law in the Buckeye State. Now, the Ohio Casino Commission will draft more-specific batches of rules for approval, with the implementation deadline of January 1st, 2023 in mind.
December 2021
Ohio Senate, House, and Gov. Mike DeWine overwhelmingly pass bill to legalize OH sports betting. The Ohio Senate and House on Wednesday, Dec. 8 voted to approve a bill that would legalize sports betting in The Buckeye State. On Dec. 22, Gov. DeWine signed HB29. The latest that sports betting will be implemented is January 2023, but lawmakers hope for first bets to be placed in mid to late 2022. [DeWine Signs Bill Legalizing Sports Betting in Ohio, Dec. 22]
November 2021
With the holiday recess looming, the House and Senate are eager to get legislation passed. Both sides continue to negotiate for retail betting at casinos, the amount of mobile licenses, and the lottery commission's role in the venture. As negotiations continue, the holiday deadline looms and both sides are showing a sense of urgency pertaining to the passing of sports betting legislation.
September 2021
The OH Legislation has reconvened following a summer recess. A conference committee hopes to decide on one bill to pass through the senate and house, with hopes of legalizing sports betting as quickly as possible in the state.
June 2021
SB176 passed through the senate with a vote of 30-2, very soon after it passed out of its committee. With the summer recess looming, the immediate future of sports betting in Ohio looks bleak. Sen. Schuring proposed an amendment to HB29 which included the legalization of sports betting. This amendment also makes it easier for casinos to host retail sportsbooks, much to the excitement of casino operators. As we enter into the summer recess, we have two sports betting bills hanging in the balance. Senate Bill 176 and House Bill 29. [Ohio Senate Pass Sports Betting Bill, June 16]
May 2021
Sen. Schuring unveils the newest sports betting legislation, SB176. This bill would allow for 40 licenses, split evenly between retail and mobile operators. Under SB176, the retail operations would have to be standalone. This means that casinos and racinos cannot have a sportsbook operating within their walls. This addition resulted in pushback from the states' eleven casinos and racinos, which will serve as a roadblock to the bill's progress. [Senate Bill 176]
March 2021
As the new legislative session starts up for 2021, so do talks about adopting a sports betting bill in Ohio. Gov. Mike DeWine has already dubbed legal sports betting as "inevitable" in Ohio, so legislation passage is dependent on the cooperation of the Ohio House and Senate. [Gov. Mike DeWine Says it's 'inevitable' Ohio Will Legalize Sports Gambling, March 11]
December 2020
With the holiday recess looming, it seems that legal sports betting legislation will be put on hold until the new year. The Senate and House have different ideas about how sports betting should be implemented with the state. These are roadblocks that many Ohio sports fans hope get resolved in the new year.
November 2020
A special committee of the Ohio Senate has been meeting to draft a bill that would legalize sports betting in Ohio. Main sponsors of this bill consist of Sen. John Eklund, Sen. Sean O'Brien, and Rep. Dave Greenspan. Each one of these state sponsors either termed-out, or lost their reelection bids in this latest election cycle. This could put a pause on the drafting of sports betting legislation within the state.
Before fall 2020
There are two (one each by the House and Senate) Ohio sports betting bills that are being drafted up. Senate Bill 111 [SB 111] sets the tax rate at 6.25% and puts the Casino Control Commission as the regulator, while House Bill 194 [HB 194] sets the tax rate at 10% and puts the Ohio Lottery as the regulator. The number of skins each operator would get is a differentiating factor in the two bills as well.
Ohio Sports Betting Background
Legalized sports betting could be coming to Ohio in 2022 after their legislature and Gov. Mike DeWine voted to pass House Bill 29 in December. The Ohio senate first voted on the bill, which legalized retail and mobile sports betting, and passed it by a 31-1 vote. The bill was then moved to the House, which also passed it 72-12.
Gov. Mike DeWine's approval of House Bill 29 was expected as he has previously urged the legislature to pass a bill legalizing sports betting.
Sports betting in Ohio is set to go live by January 1st, 2023. It is possible that it could go live earlier than this date.
This is the closest the Ohio legislature has come to legalizing sports betting. In June, the state senate approved a sports betting bill, but the House did not pass it. In the past, state lawmakers have disagreed on how sports betting should be regulated, taxed, and licensed. The first bill was introduced in July 2018.
According to Cleveland.com, the proposed "compromised" bill would have sports betting regulated by the Ohio Casino Control Commission and various classes for sports betting operators.
25 "Class A" licenses. These are entities that can bank a bet. The state's casinos and racinos would qualify for this license. This is the type of license that mobile sportsbook operators will apply for.
40 "Class B" licenses. These would include future brick-and-mortar sportsbooks.
Thousands of "Class C" licenses. This would allow liquor stores, bars, and restaurants to obtain licenses and have betting kiosks through the Ohio Lottery.
Lawmakers have proposed taxing sports gaming revenue at 10%, with the majority of the tax dollars split between public and private schools.
Ohio's population and sports background would make it a significant target for the nation's leading sports operators. Top sportsbooks, including DraftKings, FanDuel, BetMGM, Caesars, and Barstool, either have an existing casino affiliate in the state or pursue market access.
Other likely sportsbook entrants or companies with market access deals include PointsBet, TwinSpires, WynnBET, and MaximBet.
Four of the five states bordering The Buckeye State — West Virginia, Pennsylvania, Indiana, and Michigan — already have online legal sports betting.
Sportsbooks Expected to Come to Ohio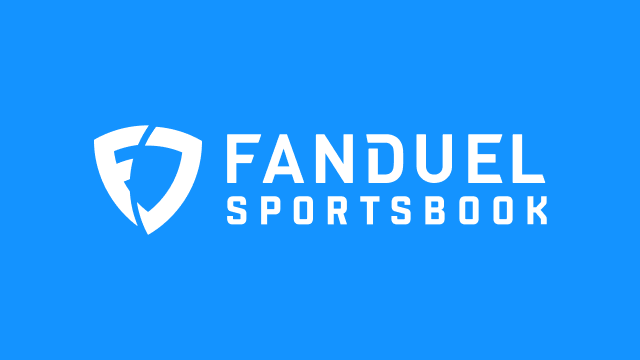 FanDuel has arguably one of the best legal sportsbooks due to its sleek interface, wide range of betting options, and robust technical construction to create a superior betting experience. FanDuel is a leader in both sports wagering and daily fantasy sports. FanDuel is available in Ohio already for daily fantasy players, making it a top contender as a sportsbook when the time comes. This book is available in many states and has one of the leading mobile apps in the industry, so expect it to make a big move into Ohio once it goes live.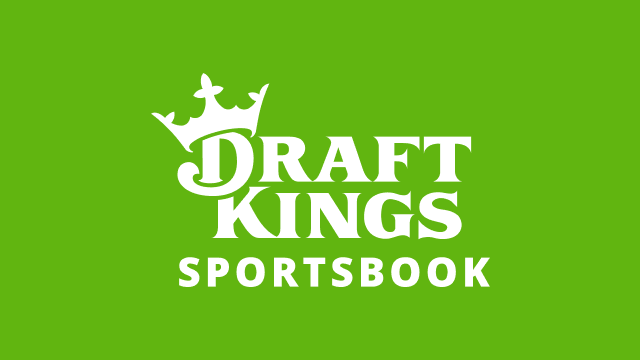 DraftKings is one of the leaders in the sports betting industry. From bonuses and promotions to available markets, DraftKings Sportsbook is sure to please. Their user-friendly interface makes it easy to place any spread, total, or prop bet you can find. Savvy bettors use high-value sign-up offers, promotions, codes, and daily boosts to find +EV (expected value) opportunities. Since the book is already well established across many states, it will likely be one of the first books live in Ohio.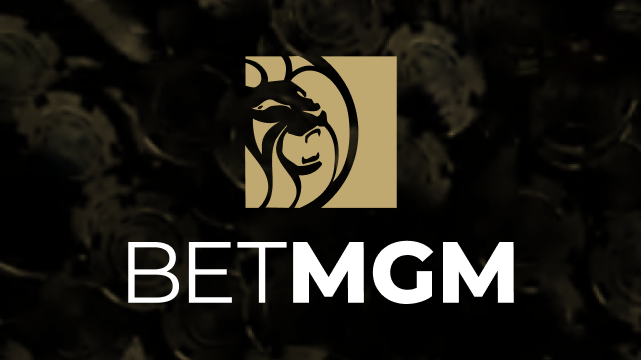 BetMGM is one of the premier names in legal online sports betting. Backed by MGM Resorts International, BetMGM is a sportsbook with significant brand recognition and influence. BetMGM continues to expand its reach across the nation as it has successfully launched in 13 betting states, and Ohio could be the next. Exciting new and established user promotions are just one reason BetMGM is a sportsbook worth considering.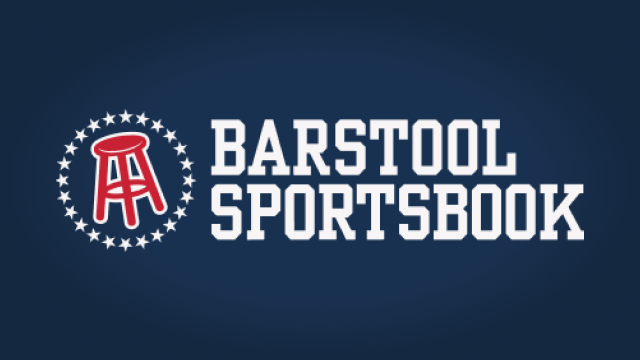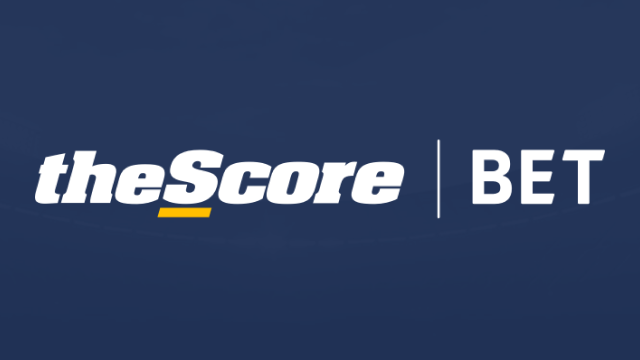 These books are backed by Penn International, a company that already owns various properties within Ohio. The Hollywood properties within the state will all get a retail sportsbook. Due to Ohio's prior relationship with Penn, it is expected that they will be one of the first to be granted an operator license within the state. TheScore Bet is one of Penn's newest acquisitions, so it is expected that they will be given an operator license as well.
Since being acquired by Penn in October 2021, theScore is already building off its state-of-the-art sports news and score app, so it is no wonder that they belong in this category. Pair that with promotions surrounding significant events and a solid lineup of betting options, and you've got a highly recommended sportsbook.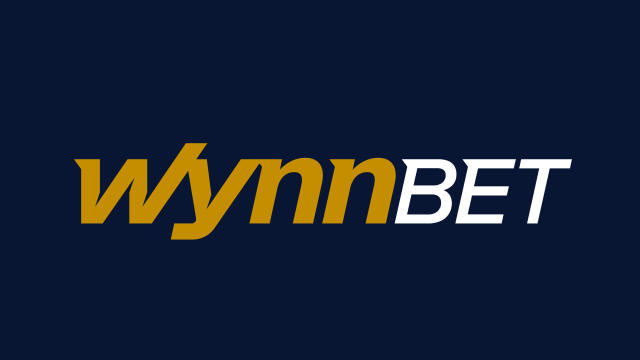 Perhaps the most intriguing aspect of WynnBET's app is its intuitiveness. Keeping its mobile screen more "minimalist" makes it very easy to find and make a standard bet. Wynn also provides defined app sections per league, helping make the app more focused and its odd content digestible. With so much going on in Ohio, maybe a smaller app for sports betting is exactly what you might need?
How to Sign Up for Sportsbooks
Not all sportsbooks are the same, but they all have to go through a general set of steps to allow you to begin betting on their apps or websites.
Here's how to sign up for a sportsbook:
Step 1. Go to whichever sportsbook app or website you've decided you'd like to start betting with.
Step 2. Enter your details:
Email

Username

Create a Secure Password
Legal Name

Date of Birth

Home Address

Last four digits of your SSN
Step 3. Confirm your age and eligibility (must be 21+ years old).
You're ready to deposit and bet!
Ohio Sports Betting Tips

Sports Betting for Potential Bettors
Sports betting isn't currently legal in Ohio, but the idea is now under consideration by the legislature. Want to get ahead of the curve? Check out our sports betting tips for beginners so you can get started if you wish to bet on the Ohio State Buckeyes or the Cincinnati Bengals.

Sports Betting Glossary
The sports betting lexicon is vast and sometimes confusing, especially for new bettors. Check out our sports betting glossary to speed up every term you might need to know before a parlay or prop bet.

Sports Betting Mistakes to Avoid
Betting on your favorite teams like the Cleveland Cavaliers might seem like a no-brainer, but you need to be careful if you're staying healthy all around in the sports betting world.
Here are some sports betting mistakes to avoid.
Ohio Teams to Bet on
Pro Sports Teams in Ohio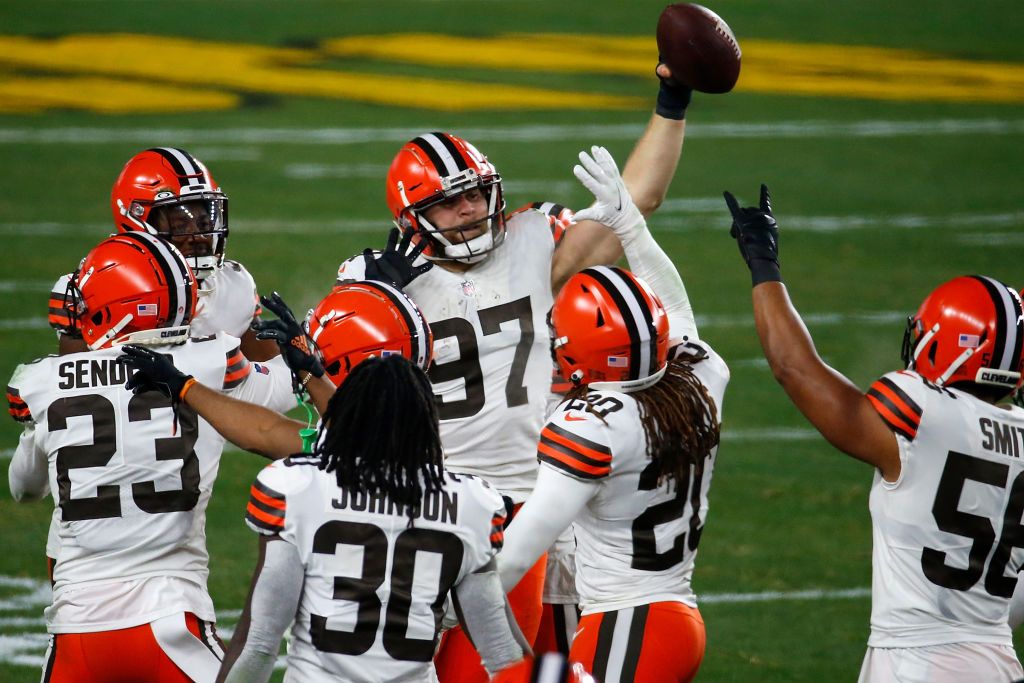 NFL Betting in Ohio
Cleveland Browns
The Cleveland Browns ended their run as one of the laughingstocks of the NFL with a playoff appearance in 2020. Not only did they qualify for the playoffs, but they also put a beating on their arch-rival Pittsburgh Steelers and took the defending Super Bowl champion Kansas City Chiefs down to the wire in the divisional round. With a young core built around former No. 1-overall picks Baker Mayfield and Myles Garrett, the Browns are looking to become perennial contenders.
Cincinnati Bengals
The Cincinnati Bengals were regular playoff participants during their run under former coach Marvin Lewis and are hoping to get back to that level and beyond with 2020 No. 1 draft pick Joe Burrow at the helm at quarterback. The Bengals haven't made the playoffs since 2015 but are in the beginnings of building a team they hope can snap that streak sooner rather than later.
A recommended resource list to help you make informed bets on football:

NBA Betting in Ohio
Cleveland Cavaliers
The Cleveland Cavaliers' history is headlined by LeBron James, who spent 11 seasons with his hometown team across two different stints and brought the city its long-awaited NBA title in 2016. The post-James Cavaliers are loading up on young talent, led by their talented but volatile backcourt of Collin Sexton and Darius Garland.
Here is a recommended resource to help you bet on the NBA:

MLB Betting in Ohio
Cincinnati Reds
The 2020 Cincinnati Reds snapped a playoff drought that stretched back to 2013, but it's now been more than 30 years since the Reds made it to the Fall Classic, which last occurred when they won it all in 1990. Cincinnati became a free-agent spender for one memorable offseason before being swept away by the Braves in the Wild Card Round. It even featured a Cy Young winner in Trevor Bauer. What comes next for the up-and-down franchise is anyone's guess.
Cleveland Indians
The longest World Series drought in Major League Baseball belongs to Cleveland, who announced after the 2020 season that it was dropping its nickname. The Cleveland baseball team last won the World Series in 1948 and has come oh, so close in recent years, never closer than in 2016 when they went to extra innings in Game 7 of the World Series against the Chicago Cubs. Cleveland traded its star, Francisco Lindor, in the offseason ahead of the 2021 season, signaling a lengthy rebuild. It seems the fans on the shores of Erie will have to wait even longer for the World Series drought to end.
Here is a recommended resource to help you bet on the MLB:

NHL Betting in Ohio
Columbus Blue Jackets
Columbus's most notable accomplishment came in 2019 when the Blue Jackets swept the Tampa Bay Lightning in the first round of the 2019 playoffs. It marked the first time Columbus won a playoff series. The Blue Jackets play in the Metropolitan Division in the Eastern Conference. They play their home contests in downtown Columbus at Nationwide Arena, which opened in 2000.
Here are a few recommended resources to help you bet with insight on the NHL:

MLS Betting
in Ohio
FC Cincinnati
FC Cincinnati is one of the newest teams in MLS, having been founded in 2018 and beginning play for the 2019 season. As expected with expansion teams, it's been a slow start for FC Cincinnati. In 2019, they finished 12th in their conference and 24th overall, and in 2020 finished 14th in their conference and 26th overall.
Columbus Crew
The Columbus Crew, on the other hand, is one of MLS's oldest teams, having been around since the league's inaugural season in 1996. In the club's storied history, they have two MLS Cup titles, having won in 2008 and the most recent iteration in 2020. The 2020 victory came after an eight-year playoff drought during which the club's ownership flirted with a relocation to Austin, Texas. That being unsuccessful, the club is now thriving and under new ownership.
Here is a recommended resource to help you bet with insight on the MLS:
College Sports Teams
The Buckeyes predictably dominate the state of Ohio, but there are plenty of other universities that compete in Division I in either football, basketball, or both.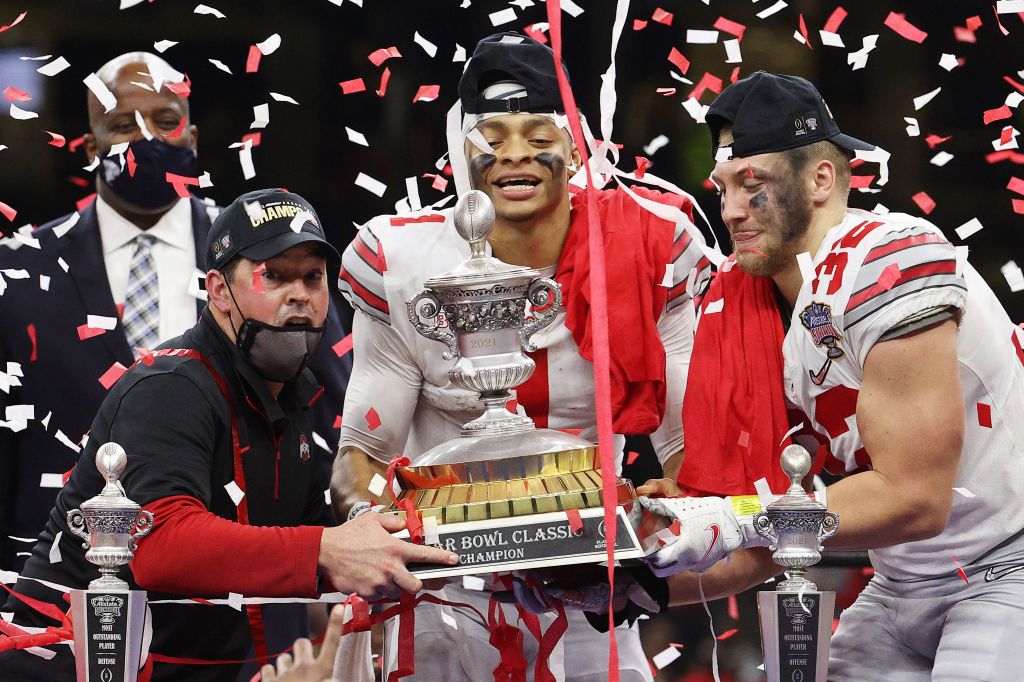 College Football Betting in Ohio
Ohio State Buckeyes Football
The Buckeyes have been the kings of the Big Ten for the better part of this century, having won the conference five of the last seven years and 12 times since 2002. That includes a national championship in 2014 and additional College Football Playoff appearances in 2016, 2019, and 2020.
Cincinnati Bearcats Football
After spending 25 years as an Independent, the Bearcats have jumped recently from Conference USA to the Big East to the AAC, in which they've competed since 2013. The Bearcats have remained competitive for the last two decades, only missing out on a bowl game four times since 2000. In 2020, the team found unprecedented success, going 9-0 and earning a berth in the Peach Bowl, where they lost to Georgia.
Akron Zips Football
The Akron football team has competed in the MAC since 1992 and has one conference title, which came in 2005. The Zips have fallen on hard times of late, going a combined 0-14 in the 2019 and 2020 seasons. The Zips have played in three bowl games in the program's history, going 1-2. Their last appearance was in 2017, when they lost to Florida Atlantic in the Boca Raton Bowl.
Bowling Green State Falcons Football
One of the most successful teams in the MAC, the Falcons have the second most conference championships in league history with 10, trailing only Miami (Ohio). The last decade has been the least successful, as their previous bowl appearance came in 2015, and that doubles as the last time they won the MAC.
Kent State Golden Flashes Football
A MAC member dating back to 1951, Kent State hasn't had a large share of success in its program history. The Golden Flashes have one conference title, which came back in 1972. Their last MAC East title came in 2012, and they lost in double overtime to Northern Illinois in the conference title game.
Miami RedHawks Football
A few prominent football coaches who once worked at Miami include Woody Hayes, Bo Schembechler, Jim Tressel, and Weeb Ewbank. The success is that the RedHawks call it their "cradle of coaches." The RedHawks have won 22 conference titles in program history and 15 since joining the MAC. Their most recent came in 2019.
Ohio Bobcats Football
The Ohio football program dates back to 1864 and includes 581 all-time victories. Much of their success had occurred since 2005 when Frank Solich took over as head coach. Since then, the Bobcats have had 11 bowl game appearances, five bowl game victories, and four MAC East titles.
Toledo Rockets Football
The Rockets have won 14 conference titles, with 11 since they joined the MAC. Their most recent conference title came in 2017 when they went 11-2, which snapped a 13-year drought. Toledo has played in a bowl game every year since 2010 except in 2013 and 2019.
A recommended resource to help you bet smartly on college football in Ohio:
College Basketball Betting in Ohio
Ohio State Buckeyes Men's Basketball
The men's basketball team has played in 10 Final Fours and last won the national championship in 1964. The last Final Four appearance came in 2006-07 when a team led by Thad Matta and featuring Greg Oden and Mike Conley finished as the national runners-up. The current team, led by Chris Holtmann, has made two straight NCAA Tournament appearances (excluding the canceled 2020 version).
Cincinnati Bearcats Men's Basketball
A program that counts the great Oscar Robertson among its notable players has maintained consistent success dating back to the 1960s. From the back-to-back national titles in 1961-62 through the Bob Huggins era to Mick Cronin and not John Brannen, the Bearcats are regular conference contenders and NCAA Tournament participants. However, they haven't reached as far as the Sweet 16 since 2012.
Xavier Musketeers Men's Basketball
The Musketeers have been a breeding ground for Division I coaches, employing the likes of Thad Matta, Sean Miller, and Chris Mack before they moved on to other jobs. That type of coaching expertise has led to prolonged success, as the Musketeers have made the NCAA Tournament 16 times this century, have advanced to the Sweet 16 seven times, and made the Elite Eight three times. Xavier is still chasing its elusive first Final Four berth.
Akron Zips Men's Basketball
The Zips' men's basketball team, on the other hand, is a regular MAC contender, having taken home regular-season conference titles five times since 2012, including in 2020. The Zips have made the NCAA Tournament four times in their history, going 0-4. Their most recent appearance came in 2013 when, as a 12-seed, they lost to VCU.
Bowling Green State Falcons Men's Basketball
The Falcons' men's basketball program doesn't have a similar history of success. The team hasn't won the MAC regular-season title since 2009 and has an NCAA Tournament drought that dates back to 1968.
Cleveland State Vikings Men's Basketball
The most famous moment in Cleveland State men's basketball history was in 1986 when, as a 14-seed, the Vikings upset Bobby Knight's Indiana Hoosiers in the first round and ultimately made it to the Sweet 16. Just one NCAA Tournament appearance has taken place since then, in 2009. The team's last Horizon League title came in 2011.
Dayton Flyers Men's Basketball
The Flyers have become one of the most dominant "small school" programs over the last 20 years, with eight NCAA Tournament appearances, including a magical run to the Elite Eight as an 11-seed back in 2014. The 2019-20 team was maybe the school's best, going 29-2 and 18-0 in Atlantic 10 play before the remainder of the season was canceled because of the COVID-19 pandemic.
Kent State Golden Flashes Men's Basketball
The basketball program has found regular success in the 21st century, making NCAA Tournament appearances five times and six going back to 1999. The Golden Flashes' last conference title came in 2015, but they have finished .500 or better every season since 1997-98.
Miami RedHawks Men's Basketball
The RedHawks have an NCAA Tournament drought that dates back to 2007, and they haven't won a MAC regular-season title since 2005. In recent years, their most notable accomplishment came back in 1999 when, as a 10-seed, the RedHawks advanced to the Sweet 16.
Ohio Bobcats Men's Basketball
The 2012 Bobcats team was the most famous in recent history. As a 13-seed, they upset Michigan in the opening round and South Florida in the Round of 32 before dropping an overtime game to North Carolina in the Sweet 16. Unfortunately for the Bobcats, that was their last NCAA Tournament appearance.
Toledo Rockets Men's Basketball
The Rockets' NCAA Tournament drought stretches back to 1980, and they last won an NCAA Tournament game in 1979 against Iowa. The Rockets have won a few MAC titles during that span, including in 2007 and 2014, but have not been able to break through with a tourney appearance.
Wright State Raiders Men's Basketball
The Raiders have seen the national spotlight several times since moving to Division 1 in 1979. They made the NCAA Tournament for the first time in 1993 and have done so on two other occasions, 2007 and 2018. In 2019, they finished first in the Horizon League for the first time since 2007 but lost in the conference tournament and were relegated to an NIT berth.
Youngstown State Penguins
Men's Basketball
The Penguins have competed in the Horizon League since 2001 and are still chasing their first NCAA Tournament appearance. Since joining the conference, they have two winning seasons, with a CIT appearance in 2013 qualifying as their most successful season.
A recommended resource to help you bet smartly on college basketball in Ohio:
Other Events
The Memorial Tournament
The Buckeye State hosts a PGA Tour event: The Memorial Tournament, played at Muirfield Village Golf Club in Dublin, OH. It's one of the most popular events of the year, primarily due to the course, which golf legend Jack Nicklaus designed, a native of Columbus, OH.
Cincinnati Masters
Ohio also hosts the Cincinnati Masters (now branded the Western & Southern Open) every year, an ATP World Tour tennis tournament. It's the longest-running event in the U.S., still held in its original location; It's been hosting the tournament since 1899.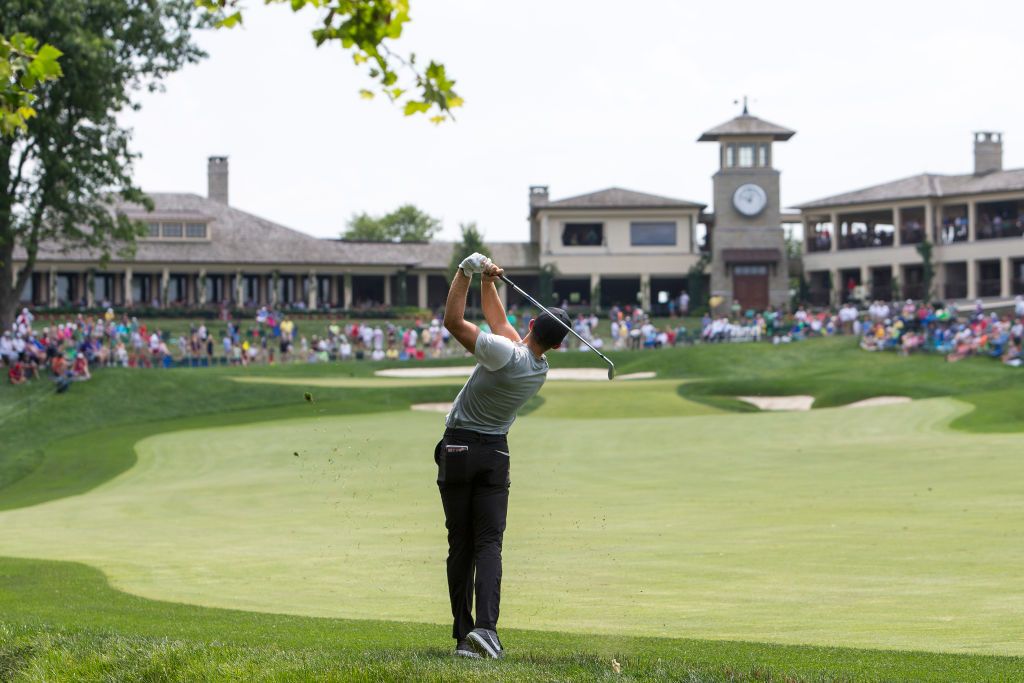 More Reading on Ohio Sports Betting
To supplement Action, you can find additional local sports coverage through these newspapers:
Ohio Casinos & Potential Sportsbook Locations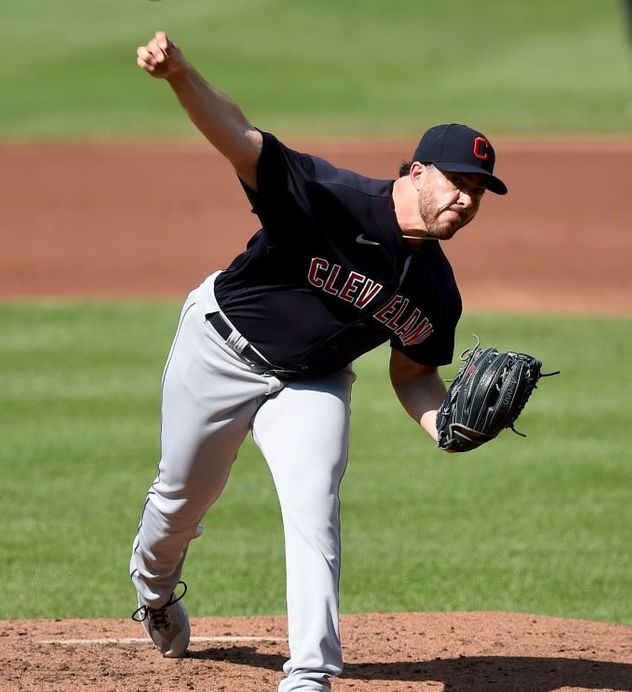 Ohio Sports Betting FAQ
Commonly asked questions about sports betting in The Buckeye State.
Is sports betting legal in Ohio?
Sports betting is not yet legal in Ohio, though the state House and Senate have both proposed legislation that would legalize it. All signs point towards a bill getting passed in 2021.
Can you bet on sports online in Ohio?
You can't bet on sports online in Ohio — yet. State legislators are considering two bills — one proposed by the House and another by the Senate — either of which would legalize online sports betting in Ohio.
Is DraftKings Sportsbook legal in Ohio?
No, DraftKings Sportsbook does not operate in Ohio yet since there's not currently legal online betting. We expect DraftKings to be one of the first sportsbooks there when it launches, however.
Is FanDuel Sportsbook legal in Ohio?
No, FanDuel Sportsbook does not operate in Ohio yet since there's not currently legal online betting. We expect FanDuel to be one of the first sportsbooks there when it launches, however.
Is MyBookie legal in Ohio?
MyBookie is not legal in Ohio. If the state legalizes mobile sports betting, MyBookie would not be needed.
Bovada is not legal in Ohio as it's an offshore sportsbook that can't be regulated by the state. Even when online sports betting is legalized in the Buckeye State — likely in 2021 — Bovada will not be a legal book.
How many casinos are there In Ohio?
There are 11 casinos in Ohio. That includes four standalone casinos in Toledo, Cleveland, Columbus and Cincinnati as well as seven racetracks that offer gambling known as "racinos."
Will online sports betting come to Ohio?
Yes, we definitely expect Ohio to be a fully online state once legislators legalize sports betting. Four of the five states surrounding Ohio — Michigan, Indiana, West Virginia and Pennsylvania — all have fully online registration, depositing and betting, and there's no reason to expect anything different in the Buckeye State, especially given the bills that have already been discussed in the House and Senate.
What sports will you be able to bet on in Ohio?
Nothing is set in stone currently given there's no singular piece of legislation on the table, but we'd expect Ohio to have similar rules to most of the current online states, which allows betting on pretty much every U.S. sport, including the NFL, NBA, MLB, NHL and much more. Some states like Illinois, New Jersey and Virginia don't allow wagering on in-state college teams — i.e., you can't bet on Virginia Tech if you live in Virginia — so we'll see if Ohio has similar rules. Given the massive popularity of college athletics in the state, like the Ohio State Buckeyes, that seems unlikely.
What states near Ohio have legal online sports betting?
One big reason why Ohio will likely pursue online sports betting as soon as possible is that four of the five states bordering it already have flourishing legal markets. Michigan, Indiana, West Virginia and Pennsylvania currently allow legal online sports betting; the only state bordering Ohio that does not is Kentucky.
How old do you have to be to bet in Ohio?
Online sports betting is not yet legal in Ohio, but we'd expect the minimum age to be 21, like it is with other states.
Will it be legal to bet on college sports in Ohio?
It's very likely that betting on college sports will be legal once online sports betting comes to Ohio. What remains to be seen is whether betting on in-state college teams will be allowed: Three online states — New Jersey, Illinois and Virginia — do not allow it, though state legislators are looking to rectify that rule in the future.
Will I need to be a Ohio resident to bet on sports?
Online sports betting is not yet legal in Ohio, but we expect that once it is, adults (likely at least 21 years old) will be able to bet anywhere within state lines whether or not they're residents. That's the case in every state in the U.S. that has so far legalized online sports betting, and there's no reason to expect that to be any different in the Buckeye State.
Will I be able to bet on my phone in Ohio?
Based on legislation proposed in 2020, we expect that online sports betting will be a part of Ohio's future, allowing adults to bet on their phones anywhere within state lines once a bill is passed and betting is launched.
Which sportsbooks will be available in Ohio?
It's too early to say, though we'd expect all of the big names in the industry like DraftKings, FanDuel, BetMGM, William Hill and PointsBet, to name a few, to join the party as soon as possible. Those books are live in surrounding states, and with Ohio ranking as the seventh-largest state in the U.S. by population, it will likely be a priority for operators.