2024 NBA Title Odds Tracker: Bucks Favored After Lillard Trade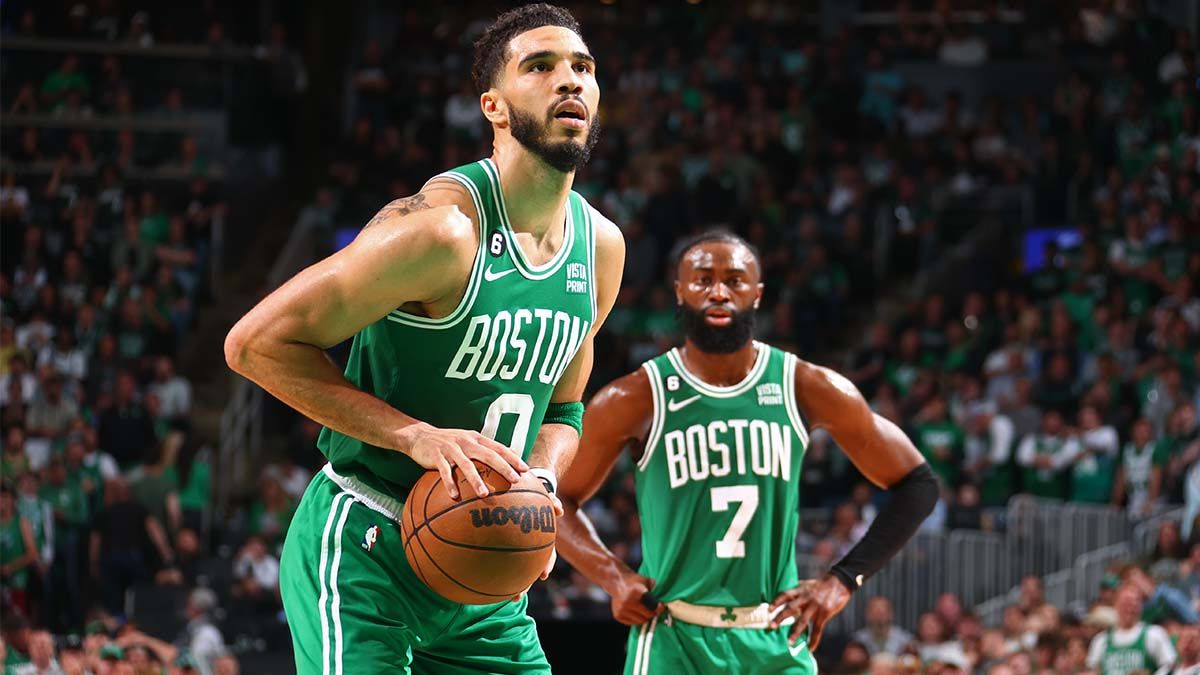 The Milwaukee Bucs are favored to win the NBA Championship with the superstar duo of Giannis Antetokounmpo and Damian Lillard.
The Boston Celtics are also high on the board as they look to capitalize on the championship window.
Just behind the Celtics is the defending champion Denver Nuggets. The Nuggets have their own superstar duo with Nikola Jokic.
The Phoenix Suns complete the four teams with odds better than +1000.
The Los Angeles Lakers and Golden State Warriors are in the second tier of teams that could win the NBA championship.
The Philadelphia 76ers, Cleveland Cavaliers and Los Angeles Clippers are some sleeper teams to keep an eye on.
Odds via FanDuel, updated in real-time.
NBA Title Favorites
1. Milwaukee Bucks (+360)
The Bucks now have the best superstar duo in the NBA with Giannis Antetokounmpo and Damian Lillard which makes them the clear favorites for the title.
2. Boston Celtics (+490)
The Celtics return a strong young core with Jayson Tatum and Jaylen Brown. As long as those two are together, the Celtics will be a contender.
3. Denver Nuggets (+500)
The defending champion is a favorite to go back-to-back. The Nuggets return most of the key players from a season ago. The one key departure was Bruce Brown who was their sixth man and played a key role in the playoffs. They look to replace him with Christian Braun who showed flashes for the Nuggets during his rookie season.
4. Phoenix Suns (+600)
The Suns get Kevin Durant and Devin Booker back. Chris Paul is no longer there but they added another scorer in Bradley Beal. Are there too many cooks in the kitchen or will this team learn to play with each other?
Where Can I Bet on the NBA Title?
NBA Title Odds FAQs
Who is the 2023 NBA title favorite?
Who won the 2023 NBA championship?