Nebraska Sports Betting
NE Online Sportsbook Apps & Best Offers 2023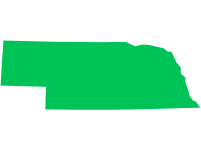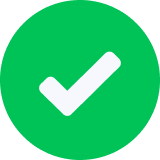 Updated January 1, 2023
Nebraska is currently in a sports betting waiting stage. Legislature approved sports betting in 2021 with the passing of LB 561, but potential changes to the law are causing delays. Some estimate that sports betting won't launch in the Cornhusker State until early 2023.
While the wait is on for sports betting to officially go live, NE sports bettors can play PrizePicks, which is a leading Daily Fantasy Sports (DFS) provider. PrizePicks is a unique over/under platform that prompts users to select their favorite players. Use our PrizePicks promo code to take advantage of up to $100 in first-time deposit matching today!
No promotions available. Try selecting a different location.
Nebraska Sports Betting Key Takeaways
| | |
| --- | --- |
| Is online sports betting legal in Nebraska? | Yes, but it's still several months away from launching but is expected to go live sometime in 2023. |
| Will online sports betting come to Nebraska once these new laws take effect? | While it was approved two years ago, Nebraska sports betting is still delayed. We will provide updates as soon as they're available. |
| Are there any current legal options for sports betting in Nebraska? | No, there are not any current legal options to sports bet in Nebraska. The Action Network will update this once sports betting launches. |
| Will online sports betting come to Nebraska once these new laws take effect? | No, online sports betting is not part of the new law. LB 561 only accounted for in-person betting. It is unknown when online sports gambling will be legal in Nebraska. |
PrizePicks is currently available in 30 states and Washington D.C. and is among the most simple and exciting DFS games in North America. More specifically, users just have to place their bets, pick their favorite players and choose over/under totals for a chance to win cash. New users can claim a deposit match on up to $100.
Please keep in mind that NE state residents are unable to place their March Madness picks on PrizePicks' annual contest, Prop Madness.
How to Sign up for PrizePicks in Nebraska
Step 1. Sign up using our PrizePicks promo code.
Step 2. In the app (or on your desktop), select the "Deposit" button in the top right corner of the page.
Step 3. Select the amount of money that you want to deposit and the funding source (PayPal, credit, etc).
Step 4. Submit deposit. Once the deposit is submitted and credited to your account, you'll automatically be given the promotional value matching your initial deposit (up to $100).
No promotions available. Try selecting a different location.
Nebraska Sports Betting and Casino Bill Signed into Law
Nebraska Sports Betting Bill Advances Without In-State College Betting Restriction
Nebraska lawmakers advanced a sweeping casino authorization bill Tuesday, April 20, without an in-state college betting prohibition that would have prevented legal wagering on home games for popular programs such as the Nebraska Cornhuskers football team.
Nebraska Casinos Could Open Door for Sportsbooks
Voters in Nebraska overwhelmingly approved ballot measures that will expand casino gaming options at six commercial horse tracks. This means slots and table games for are likely coming to all six, but the 2020 ballot measures could have further-reaching implications for sports betting.
Nebraska Sports Betting
How Nebraska Sports Betting Compares
We graded Nebraska on its sports betting bill and experience relative to other states.
Nebraska Sports Legislation TBD
Nebraska Sports Betting Grading Card:

We'll evaluate Nebraksa's sports betting bill as it becomes available.
Sports betting bill analysis TBD.
Nebraska Sports Betting Tips
Sports Betting for Nebraska Beginners
New to sports betting? Check out our 11 sports betting tips for beginners so you can get started placing bets.
Sports Betting Glossary
The sports betting lexicon is vast and sometimes confusing, especially to new bettors. Check out our sports betting glossary to get up to speed with every term you might need to know.
Sports Betting Mistakes to Avoid
Betting on your favorite teams might seem like a no-brainer, but you need to be responsible if you're going to sustain in the sports betting world.
Here are nine mistakes to avoid.
Nebraska Teams to Bet on
Nebraska has no shortage of professional and college teams to bet on:
College Football Betting
Nebraska Cornhuskers Football
One of the most storied college football programs in the country, the Nebraska Cornhuskers are the only Division I football program in the state. They have five total National Championships and 26 bowl victories. They play at Memorial Stadium in Lincoln, which is one of the rowdiest stadiums in all of college football.
The Cornhuskers haven't faired well in the past 20 years, however. Since 1997, Nebraska has shuffled through five different head coaches and haven't been to a bowl game since the 2016 season. The Cornhuskers are currently led by coach Scott Frost.

College Basketball Betting
Nebraska Cornhuskers Men's Basketball
Unlike their football counterparts, Nebraska's basketball team has seldom had success since beginning in 1897. They are the only major conference program in the country that has never won an NCAA tournament game, despite having seven appearances in their history.
The Cornhuskers are led by former Chicago Bulls coach Fred Hoiberg, who coached the team to just 14 total wins in his first two seasons.
Creighton Bluejays Men's Basketball
The winningest basketball program in the Cornhusker state is the Creighton Bluejays. Creighton has 1,534 all-time wins and 22 total appearances in the NCAA tournament. Once Creighton makes the tournament, they historically do well, advancing past the first round seven total times.
The Bluejays are led by coach Greg McDermott, who has been the coach for twelve seasons.
Omaha Mavericks Men's Basketball
The Omaha Maverick's are one of 44 teams to have never made the NCAA tournament. They compete in the Summit League and play their home games at the Baxter Arena. They had decent success when they were a Division II program, but haven't done much since leaping to DI.
The Mavericks are led by coach Derrin Hansen. 2023 is Hansen's 17th season at Omaha.
NCAA Division I Football & Basketball
NCAA Division I Basketball Only
Creighton Bluejays
Omaha Mavericks
Other Events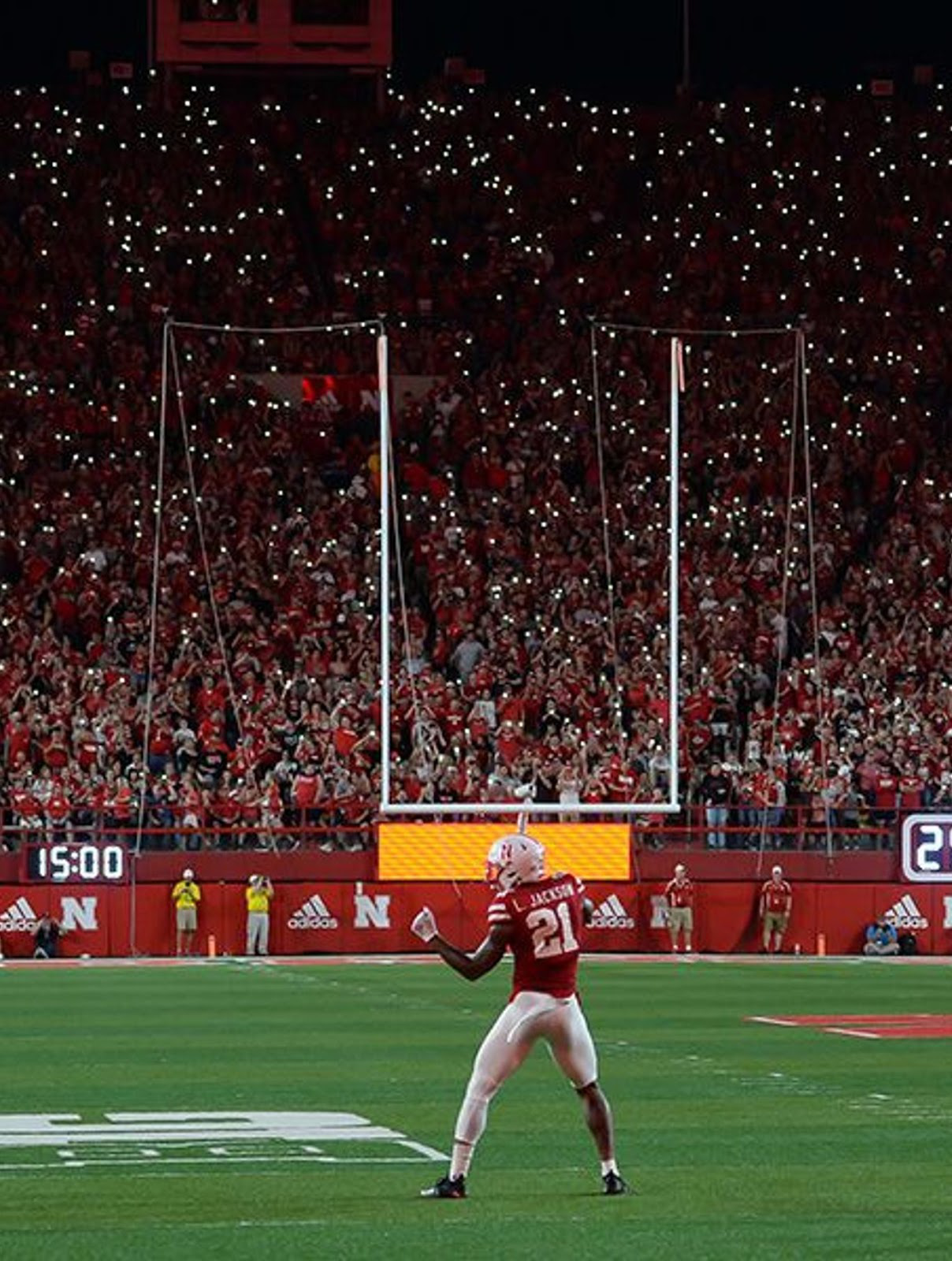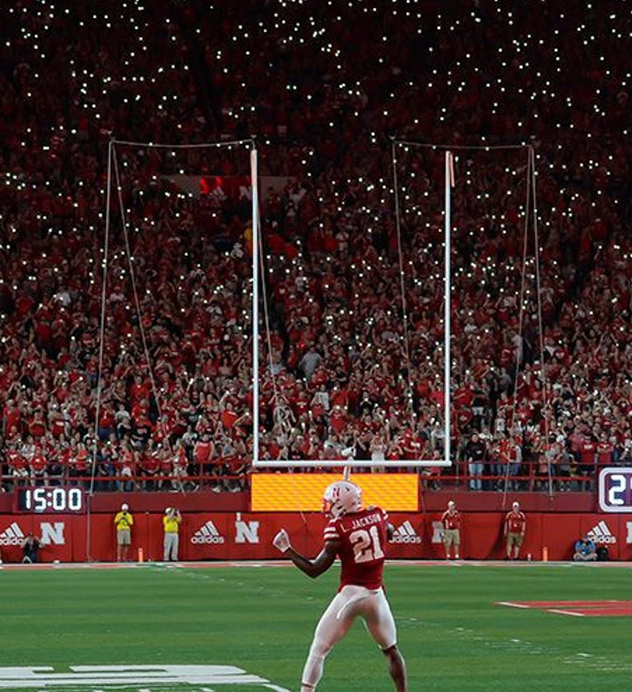 Frequently Asked Questions
When will sports betting officially launch in Nebraska?
Will online sports betting come to Nebraska once these new laws take effect?
Are there any current legal options for sports betting in Nebraska?
Is sports betting legal in Nebraska?